There comes a time in every company's life when they must expand and take on additional challenges in order to continue growing. While it can be scary, expanding your business can open up new opportunities and help you generate more revenue than ever before.
However, when you're in the midst of the day-to-day hustle and bustle of running your firm, it can be hard to step back and recognize when you need to grow your business. And before you know it, years have passed, and your company has still stayed at its original size and level of success – or maybe not even grown beyond its initial launch phase.
But how do you know when it's time to move from being a small business upstart to a more established organization that can better survive both economic downturns and upticks? Here are eight telltale signs that your firm is ready to take the next step and grow into the future.
1. You Have a Vision for Your Expansion
Before you take the plunge and start expanding your company, you need to have a clear vision for how you want your business to develop – and how it will look once you've grown your company. This way, you'll know exactly what you're working toward and can make decisions accordingly, rather than just making moves on blind instinct.
Plus, with a clear vision for growth, it's easier to evaluate new opportunities that may come along – and determine whether or not they're worth your time and money.
2. Demand for Your Products and Services is Outpacing Supply
Are you being constantly bombarded with more requests from your customers than you can handle? If sales are increasing month-over-month, and you're having a hard time keeping up with the orders, it's a clear indicator that there is demand for what you're offering, and it may be time to start thinking about growth.
Think about whether you can meet increased demand by bringing on more staff or whether you need to open up another location.
3. You're Financially Prepared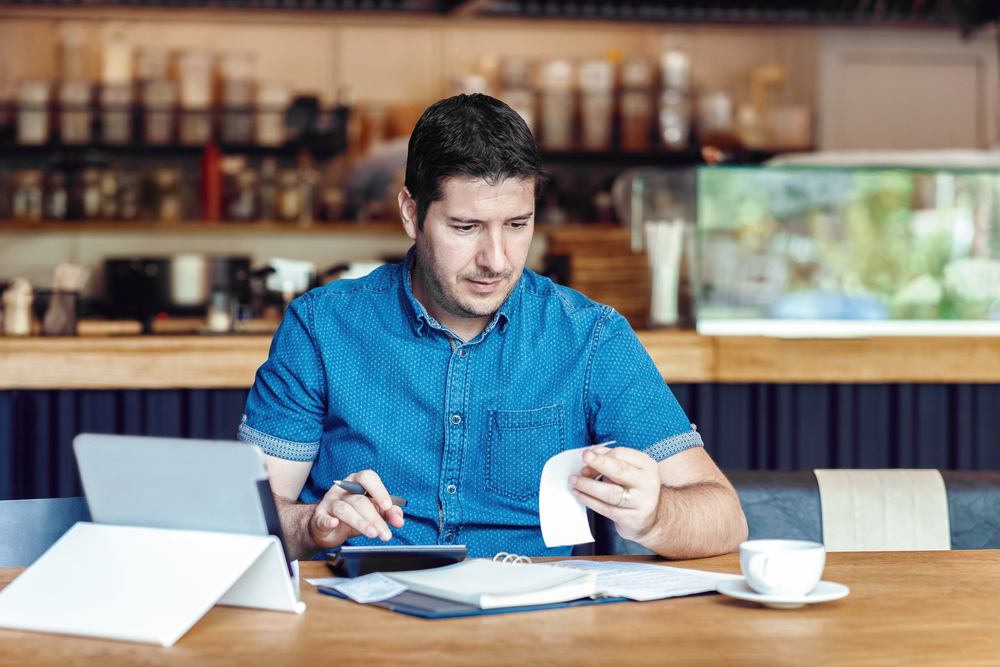 This one's pretty much a no-brainer – you have to be prepared financially to take on new projects and grow your business. Obviously, you should have a good grasp on your finances before you launch into expansion mode, and you can always pay attention to your cash flow and expenditures in order to prevent any potential budget problems ­­- but even if you're on top of your financials, there's always the risk that unforeseen expenses might arise.
To avoid these potential stumbling blocks, make sure you have enough cash on hand to cover your potential losses, as well as investments in the businesses needed to make the expansion happen.
4. You've Built a Great Team
There's no point in looking towards the future of your business if you're not confident in your staff and their ability to get the job done and help you expand. A team can make or break any business, so it's vital to know that your employees are all on the same page, invested in the company's future, skilled enough, and motivated to succeed.
Also, consider whether your existing team can handle the pressure that comes with expansion or if it's time to bring on some new blood.
5. You Have a Plan B
Taking risks is part of the game, especially if you want your company to become more profitable and reach its full potential. Of course, with every risky move you make, there's also the chance that you're going to fail, which is why it's so important to have a contingency plan in place before you start taking risks. That way, you can fall back on a plan B should something go wrong – and if things do go wrong, having a backup plan makes it a lot easier to pick yourself up and move forward.
6. Your Client Base Has Expanded Drastically
Another sign that your business is ready for the next step is if it has attracted interest from people who previously weren't interested in what you have to offer. If you find clients in new industries or different locations, this is a sure sign that your company's reputation has spread and reached an audience outside your initial target market.
7. Your Industry is Ready for Growth
Even if you're prepared to take your company to the next level, it isn't necessarily a good idea to do so if the industry you're in is in decline or there's just not much growth potential in your current market yet. Staying small is good for business, especially if you find that the space you're in is saturated with competitors or just isn't growing at all.
Yes, there are always ways to move up in the marketplace as long as you're willing to look for them – but it's a lot easier to expand when the economy and the industry around you is on an upswing.
8. Competition is Biting at Your Heels
Besides taking a look at your industry and how it's currently performing, you should also take a look at your competition and see how they're doing. If you see that your competitors are starting to pick up steam and aggressively trying to get a leg up on one another, it may be time to start planning your growth strategy before they catch up with you.
However, it doesn't mean that you should start obsessively checking out what your competitors are doing; instead, keep an eye on the market and see how new entrants affect the industry by looking at market data reports or reading industry-related news. This way, you'll know whether or not it's time to expand ­­- but whatever you do, don't rush into it.
The Bottom Line
When you're starting out with your business, it's easy to get swept up in the excitement of creating something new, but it's crucial to keep an eye on the future and consider how your business will develop with time. No matter how well you've succeeded thus far, there are always new heights to reach and new goals to achieve.
No doubt, growing a business is tough. It takes dedication and strategy to be successful. But it's not impossible! With knowledge and the right steps, you can make your small company into a thriving enterprise.