Franchising businesses can easily be the ideal dream for most entrepreneurs and business owners in today's market. With the increase in business owners today, compared to previous years, it has also become much more attractive to the average owner as a means over substantial income, freedom, and control. Today we speak with Leslie Kuban, a franchising expert and franchise owner of FranNet. Leslie has assisted many others in their journey to becoming a franchise owner as well.
Related Content: 5 Essential Truths to Understand Before You Buy a Franchise
Leslie starts out the conversation with Jim by first discussing that the idea of franchising originated within her family. It was her father that originally influenced her to pursue the trade after he himself ran his own businesses. Shortly after graduating college with a

Communications degree with the intent of pursuing broadcast media, she found herself assisting her father with some of the business work. It would be assistance with these types of tasks that would get her hands wet in the field of business franchising. "I learned about small business financials, I learned about customer service, I learned about having employees…so it was very much a crash course…", states Kuban in her interview. " I couldn't have done that on my own."
Related Content: 3 Growing Industries With Franchise Opportunities in Metro
Kuban is now the Market President of FranNet, a team of franchising experts that assist others in their franchising journeys. "Our base service is helping people choose the right business for the right reasons", mentions Kuban. Many that are interested may often have a fantasy when it comes to owning their own franchise. What most don't understand is that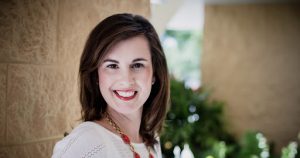 the day-to-day obligations of running a franchise, large or small, often differ from one's idea of a "fantasy". The approach Kuban and her team take resemble that of a matchmaker. They must first outline the skills and interests you as an individual currently possess before pairing you with a franchise industry and providing further assistance and advice. Kuban goes on to discuss some of the challenges to expect, the benefits from pursuing the franchising path, and how it benefited her future by choosing to make the decision of franchising. She encourages others that may be interested to stop hesitating and start moving towards what could be their beginning in franchising.
To learn more about Leslie Kuban or Frannet, please watch the interview above or visit her website at www.frannet.com.
---
The Atlanta Small Business Network, from start-up to success, we are your go-to resource for small business news, information, resources.
Follow us on Facebook here and stay up to date or catch-up on all our podcasts on demand.
While you're here, don't forget to subscribe to our email newsletter for all the latest business news know-how from Atlanta Small Business Network.
This has been a JBF Business Media production.