Instagram posts featuring at least one hashtag reach a 12.6 percent higher engagement rate than posts without hashtags, according to Simply Measured. Hashtags boost the reach of your posts, they attract relevant followers and increase brand awareness. 
So, to help you achieve optimum engagement levels and attract prospects, this guide breaks down all you need to know about Instagram hashtags. You'll learn why hashtags are important, how to choose them, and the best practices on Instagram. 
Why Use Hashtags on Instagram?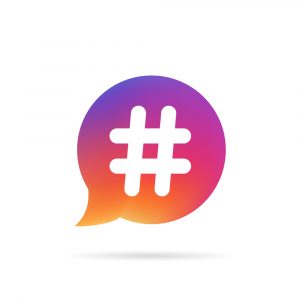 According to Hubspot, users post about 95 million pictures on Instagram each day. It's a challenge for Instagram's algorithm to deliver relevant content to the right audience. That's where hashtags come in. They help posts get found by interested viewers. 
Hashtags are like a sales funnel. Take, for example, the hashtag #marketing. It's a broad topic and attracts a wide range of posts and users. But if you use #digitalmarketing or #onlinemarketing, you'll reach your target audience. Users searching for such hashtags will receive what they expect to find. 
Audience Engagement and Industry Trends
Users engage with Instagram hashtags. It's why businesses create branded hashtags to promote interactions with clients. These hashtags lead to organic opportunities to engage with brand ambassadors.
If you're looking for updated trends in your niche, follow trending hashtags. You'll find out what the latest buzz is about. You can check what your competitors are doing and how users feel about your brand. What's more, analytic tools help you monitor hashtags related to you and your competition. 
Choosing the Right Hashtags
You'll find that the best hashtags are the ones with which your target audience can relate to. They're popular and trendy enough to be used and won't get lost in the crowd. For example, narrow your beauty-related tags to #straighthair or #healthyhair rather than using #beauty. Discover the most relevant tags using Instagram's search feature but also analytics tools such as Keyhole, Brandwatch, or All-Hashtag. 
On the other hand, branded hashtags are a must for any business. They're perfect to promote your brand on Instagram and encourage user-generated posts. Use brand name hashtags, slogans, or brand-name variations. You can also use general hashtags to increase audience engagement on Instagram. General hashtags such as #life or #love are popular.
Instagram Hashtags Best Practices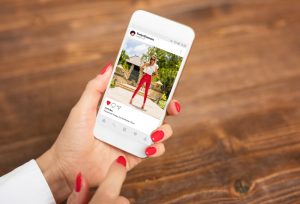 To develop a high-performance hashtag system, start out with an Excel sheet or use Instagram's integrated analytics tool. With an Excel spreadsheet, you'll manually track the hashtags which you use, how often you use them, and identify the most relevant hashtags for your audience. You'll soon notice a relationship between your brand's most engaging posts and specific hashtags. For more advanced analytics, use a tool such as Iconosquare. It automatically saves your top trending hashtags and creates reports about the most effective tags. 
Most brands use up to 7 hashtags per each post. But it's not a general rule. For example, some brands found their posts to be more efficient with 20 hashtags. So, until you test different numbers of hashtags, you can't know what works best for your brand. 
To increase their posts' reach and prevent crowding captions, brands add hashtags to their posts' first comment. What's better, some social content scheduling tools automatically publish your first comment including tags. To make sure prospects include your hashtags in their posts, you must ask them to do so. Include your hashtags in the brand's bio and across all your Instagram ad campaigns. You can also include your hashtags in emails or throughout your brand's site. 
Furthermore, match your hashtags with the right posts. Although hashtags help users discover your posts, it's the photo which attracts and converts. Search for your hashtag on Instagram and check out the photos, which appear. Look for similar features between the photos. And only use top-quality photos and videos for your account. 
Conclusion
Hashtags can boost your brand's success to new heights. But if you don't have a clear strategy or you use them too frequently, you'll damage your brand's social presence on Instagram. With over 95 million photos posted every day, it's difficult to stand out on this social network. But hashtags can help users find you. Use super relevant hashtags and match them to the right posts to attract the right people. This way, you'll increase your engagement rate, improve your brand's awareness level on Instagram, and achieve higher conversions.
---
The Atlanta Small Business Network, from start-up to success, we are your go-to resource for small business news, information, resources.

Follow us on Facebook here and stay up to date or catch-up on all our podcasts on demand.
While you're here, don't forget to subscribe to our email newsletter for all the latest business news know-how from Atlanta Small Business Network.
This has been a JBF Business Media production.