Many times, Twitter gets pushed to the back of the shelf when it comes to discussing lead generation. Much talk centers around Instagram and the power of Facebook ads. However, Twitter can be an excellent lead generation tool for those who know how to use its features. 
As of September 2019, there are 139 million daily active Twitter users. Also, 500 million tweets are sent per day. There is much competition for brand awareness, but these numbers also present an opportunity to reach a diverse and active audience.
So, how can you break through the noise to use Twitter to generate leads and move them along your sales funnel? This microblogging tool has some impactful resources to offer, and below are tips for how to use them.
Use Twitter Ads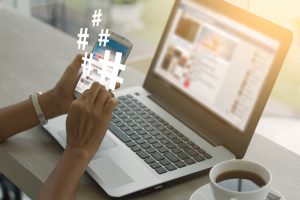 According to Twitter, ad engagement is up 23 percent, and the cost per engagement is down 12 percent. So, you stand to gain some additional engagement with ads at a lower expense. There are a variety of different types of ways to promote your business and account. You can promote a tweet, an account, or an ongoing group of tweets (Twitter's flat $99 fee promote mode). Unlike Facebook ads, Twitter ads are billed by the click or the action you are looking for individuals to do. Depending on your budget, you can create some projections and cast your net based on your objective (awareness, engagement, website clicks, or other alternatives).
Use Pinned Tweets
Twitter gives you the opportunity to put your campaigns and links front and center. At the top of your company's profile page, you can pin specific tweets. This action ensures that your pinned tweet is the first your visitors see when they come to your profile page. This location is excellent for pinning a link to an email sign-up campaign, a new blog post, or any other lead generating material.
Send DMs When People Follow You
Now, be sure to check the individual's profile (as some people prefer not to receive direct messages or DMs). However, for everyone else, send them a DM thanking them for following you and offering them a brief blurb about what you do. This introduction is also a great time to ask how you can help them and refer them to resources or materials that can get them onto your page if applicable.
Seek Out Trending Hashtags
Before you can collect any leads, you first have to gain visibility for your brand's profile. One of the best ways to do this is to ensure you include trending hashtags with your tweets. The ideal number of hashtags for Twitter is typically two to three. So, add one related to your business, and another that is trending. For a real-time list of trending hashtags, be sure to check out Tweeplers.
Create Videos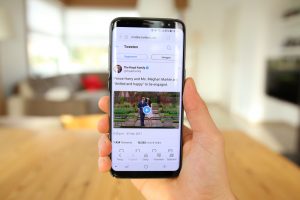 Watching video is the third highest reason that people use Twitter. Whether it is made ahead of time or filmed live, users respond well to videos on the platform. You can include video messaging to describe a new product, invite users to sign up for a mailing list to receive a free resource, or to ask an engaging question that gets your audience commenting and sharing your material. The more you engage your audience on Twitter, the more likely they will be to interact with your content and move further into your sales funnel.
Search for Tweets Asking for Company or Tool Suggestions
Twitter's search function allows you to look up hashtags or words that are used within a tweet. As a result, you can use Twitter to search for recommendations related to what you offer. Type in your industry with the word "recommendation," and take a look at the tweets that come up. From there, you can comment and tag your company, or tweet the individuals directly. 
Use a Twitter Lead Campaign Card
Lead campaign cards make it easy for audiences to sign-up for a promotion with one-click. When you use these cards, you can include more engaging content and images. Once users expand the tweet, they can see your offer and services and can respond to your call-to-action with one click. Many times, much of their information is already populated, so they only need to go through one step to complete the process.
Final Thoughts
Twitter may seem like a fast-paced platform that is hard to jump into, but it is worth a look. First, make sure your audience is on Twitter by asking your current customers about the social media platforms they use through surveys. Then, do your own consumer research to create personas that help you appeal to your target audience on Twitter. You can then use the tactics above to turn Twitter users into reliable leads that you can further engage with once they make it from the platform to your website and newsletter.
---
The Atlanta Small Business Network, from start-up to success, we are your go-to resource for small business news, information, resources.

Follow us on Facebook here and stay up to date or catch-up on all our podcasts on demand.
While you're here, don't forget to subscribe to our email newsletter for all the latest business news know-how from Atlanta Small Business Network.
This has been a JBF Business Media production.