On October 10th, small businesses at various Facebook campuses across the world participated in the social media platform's Boost with Facebook Holiday Bootcamp. Representatives from small businesses could apply to attend, and those chosen were invited to campuses in Austin, Texas; Buenos Aires, Argentina; Lagos, Nigeria; New York City, New York; Menlo Park, California, and other campus locations around the globe.
This initiative was in line with Facebook's launch of the Communication Boost program two years ago to help smaller businesses build and enhance their digital skills. However, while attendees were treated to training as well as a Facebook live session with Kevin O'Leary, entrepreneur and judge on Shark Tank, businesses also walked away with knowledge of two new Facebook features.
Customizable Facebook and Instagram Stories Templates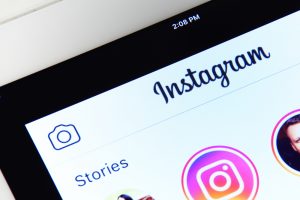 The stories feature for Facebook and Instagram is growing into one of the most popular for the platforms. In 14 months, Facebook's Stories reached 150 million daily active users, and it is growing 15 times faster than newsfeed sharing. On Instagram, the numbers are even higher; 60 percent of the platform's daily active users are using Stories (300 million users). This feature has been known to increase engagement, so it would make sense that businesses would use this tool to increase brand awareness or share product information.
Currently, users have to create their assets for a Stories session. Soon, businesses will no longer have to do this. Facebook is going to provide customizable templates so small companies can quickly participate in Stories without having to spend the time designing assets and images outside of the app.
Many times, when social media platforms unveil new features, it represents an additional action that marketers have to add to the list of to-dos. In this case, this feature makes it much easier to create a Story without having to hire a graphic designer, have an in-house designer generate a template, or require marketers to use a design platform like Canva to upload templates to Instagram. 
Direct Message Add-ons and Revamps
More and more customers are using social media to interact with businesses, and these communications can range from questions about products to inquiries about ordering and fulfillment. Facebook has realized this and developed an add-on that will allow companies to be able to see and answer Facebook Messenger and Instagram Direct Messages from one location in their Facebook inbox.
Businesses can more easily search for, label, and organize the messages they receive. Lastly, companies will have the ability to automatically send instant replies that let customers know when the company is available or answer common questions. Sixty-three percent of customers expect companies to offer customer service through social media channels. This feature upgrade allows businesses to do this more effectively.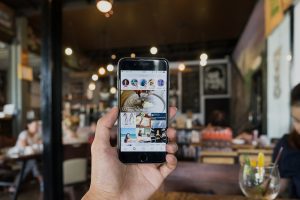 Just in Time for the Holidays
The role of social media in regard to online shopping and customer communications has—and will continue—to evolve. Fifty-five percent of shoppers around the world have a favorable view of companies that respond to them over social media. Also, the trend of businesses using social media to communicate product or customer service messaging is especially true regarding the holidays. Last year, social media likely exceeded five percent of all shopping traffic for the holiday season. 
These advances by Facebook gives companies an edge when it comes to using tools like stories and direct messaging to engage customers during the holidays, and beyond. Recent data has shown that many shoppers begin their holiday shopping in September and October. So, this unveiling by Facebook couldn't have happened at a better time. 
As more and more customers look to social media to find out about products, and even to purchase items, platforms like Facebook look to be continuing to take on a more advanced role in the marketing process. Interestingly, this platform has taken on some of the duties carried out by help desk software as well as email clients. In the future, Facebook may continue to expand its offerings to facilitate more advanced business processes.
However, for now, businesses can enhance their stories and better field customer inquiries in time for the holidays.
---
The Atlanta Small Business Network, from start-up to success, we are your go-to resource for small business news, information, resources.

Follow us on Facebook here and stay up to date or catch-up on all our podcasts on demand.
While you're here, don't forget to subscribe to our email newsletter for all the latest business news know-how from Atlanta Small Business Network.
This has been a JBF Business Media production.