If you're a small business owner planning on initiating an online marketing campaign, then you will certainly want to read and benefit from the information in this article, about the best digital marketing tools you can use to build a successful digital presence.
Read on to find the most essential digital marketing applications available to and how you can use them.
As you are probably aware social media will likely be a key part of your overall digital marketing efforts. The problem for marketers is that this usually consists of, and involves managing, several different social media platforms which becomes complicated, time-consuming and inefficient.
Hootsuite is an amazing tool that enables you to manage all of your social channels from one central platform. From which you can write and schedule posts ahead of time, and publish simultaneously across all your social channels such as Facebook, Twitter, LinkedIn, Instagram, etc. And engage with your audience by responding to likes comments directly from Hootsuite itself.
This probably makes Hootsuite the most important social media marketing tool in the world, and the best of all it's free.
The main objective of starting an online marketing strategy is to essentially draw people into your sales funnel and convert those leads into sales and revenue. Salesforce is by far the most popular sales CRM software tool used by businesses around the globe.
With Salesforce you can monitor and track complete user journeys from the customer's first contact to their purchase of a product. The history of each customer's interaction with your company is recorded and displayed conveniently in the app. Data from calls, emails, past purchases, and customer profile info is available to any given team member which makes collaboration highly effective. This greatly enhances the effectiveness of your sales team's ability to communicate with clients.
These features have helped companies using Salesforce to improve their sales department productivity and create more targeted and personalized communication strategies.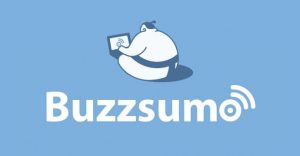 Sharing relevant, high-quality content that your audience will appreciate is the fundamental basis of any good content plan. With Buzzsumo you can search for content that has already proved popular or that is hot-off-the-press, related to any particular subject or industry.
The app provides a number of engagement statistics for each piece of content that appears in your search results such as the number of likes and comments it received on each different social media platform. And other highly useful information like the number of shares and back-links. Buzzsumo is also free, and its simplicity and user-friendly interface make it an extremely powerful and time-saving tool for sourcing content.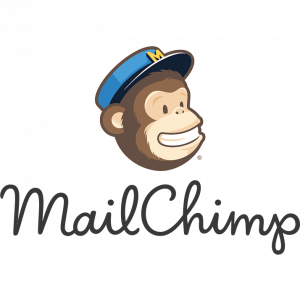 MailChimp is the go-to email marketing service for many small businesses. It allows you to write, send and track various types of business emails. From its library of templates and design tools, you can create a range of professional and attractive marketing emails for newsletters, events, sales, and product promotions. Something that is simply not possible with a standard email provider such as Gmail Hotmail or Outlook.
Some of MailChimp's useful features include the ability to:
Send bulk emails, as most ISPs will not allow you to send more than a set amount of emails in one day which is not sufficient for running a business
Avoid spam with an embedded unsubscribe link, so you don't irritate members of your contacts list with accidental irrelevant emails
Segment your email contacts into targeted lists so you can optimize your email strategy
Receive feedback and stats on open rates, click through rates and reasons for unsubscribes.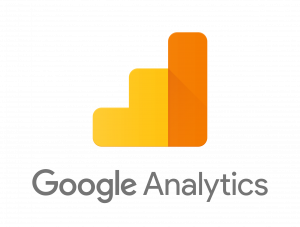 Google's free analytics tool is used by small businesses and large corporations alike. It provides you with a mountain of metric data on your website traffic, allowing you to view stats from a myriad of different areas of your site's usage and performance data. For example, you can see precise data like the locale of users, the channel via which they came to your site and the length of their sessions.
It tells you which pages on your site receive the most views and which links have had the most clicks, as well as far more detailed and refined information about the traffic your site receives.
This data can conveniently be extracted into a number of different spreadsheets, graphs, and charts which can be then be used to make major improvements and adaptations to the way you manage your business online.
With these powerful tools, digital marketing has never been easier for small businesses. If you learn how to use them correctly, then you should be able to create a first-class and productive communications network for your company.
---
The Atlanta Small Business Network, from start-up to success, we are your go-to resource for small business news, information, resources.

Follow us on Facebook here and stay up to date or catch-up on all our podcasts on demand.
While you're here, don't forget to subscribe to our email newsletter for all the latest business news know-how from Atlanta Small Business Network.
This has been a JBF Business Media production.