A business brand is what defines a business to the outside world. Branding is not only having your logo on your website, social media profiles, and emails. A brand encompasses the personality, of the business. It helps to build trust in the business. There is no, one-size-fits-all solution when it comes to branding. In fact, the best business brands are those that are unique. Branding is not something that only applies to large corporations, either. Even a one-person business will gain benefits from having a strong brand. Here are ten tips for creating a successful brand for small business.
1. Think of Your Brand as a Person
People make snap judgments about other people when they first meet them. They will look a person up and down and then judge them based on their appearance and demeanor. People do the same thing when they first look at a business. They make a judgment based on their first impressions of the brand. They make assumptions about the business before they have even bought anything. So, when you are creating a brand for your business, think about your business as a person. Think about what you want your brand to say about your business.
2. Find Your Uniqueness
Unless you are very lucky, you will likely be entering a crowded marketplace. So, you will need to identify what makes your business unique. Even if your product is not unique, your branding can be. Your branding can make your business stand out in a crowd.
3. Put Some Thought into Your Business Name and Logo
The name and the logo that you choose is an important part of branding. So, it's worth not rushing this fundamental part of creating a brand for your business. There have been plenty of businesses who have rushed creating a logo and then paid the price. Do an online search; you will find some hilarious branding fails. Your business logo and business name are what customers will use to identify you. A good logo will get recognized in an instant. It will also help to build trust in your brand.
4. Back-Up Your Brand with Great Products and Services
Your business brand is something that you must take care of. Your brand identifies your products and services. So, if you sell one poor-quality product, it could affect sales of all your products. The same applies to customer service, advertising, and communications. The brand concept applies right across your business. You could have the best-crafted brand in the world. But, if you don't back that up with quality products, your brand will lose all its credibility.
5. Give Your Brand a Personality
As already mentioned, you should think of your brand as a person. And, like people, good brands have a unique personality. A brand's personality must be appropriate for the business and the target market. So, think about the demographics of your customers when you are creating your brand. Think about what will appeal to them. Your brand personality might be formal, it could be upbeat and modern, or it could be amusing. The important thing is to reflect that personality throughout the entire business.
6. Decide on the Values of Your Brand
The things that your brand stands for is a part of your brand's personality. Does your brand stand for traditional values and high-quality? Do you embrace equality and fair trade? Does your business care about the environment? The values of a brand can help a business make a connection with its target customers. People care about the values of the businesses that they spend money with. In some cases, people will boycott a brand if the businesses' values do not coincide with their own.
7. Nurture Relationships with Potential Brand Ambassadors
Every person that encounters your brand is a potential brand ambassador. People might leave online reviews of your business or they might share your content. You have no control over what people say about your brand. But you can influence what they say. Engage with people, whether they are customers, or they are not. Respond to criticism and act upon it. Provide helpful advice wherever you can. If you engage with people and build a community, they will spread the word about your brand for you. It's the cheapest form of advertising that you can get.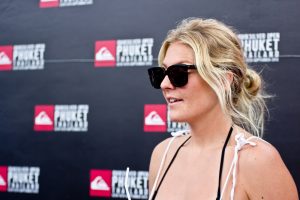 8. Carve Out Your Own Identity
You can get ideas for branding by looking at what big corporations do, but don't copy them. As a small business, you can't compete, head to head, with a big brand. So, you must differentiate your business from them instead. Be careful that you don't imitate another brand, though. Check online to make sure that your business name and logo do not look like those of an existing business. Big companies are very protective of their brands.
9. Deliver on Your Promises
It is important that the product that you supply lives up to what your branding promises. If your brand suggests handcrafted products, don't ship out mass-produced, plastic products. If you do, you will destroy all the trust in your brand. Don't set yourself up for a fall by exaggerating your brand. Your brand needs to represent exactly what your business has to offer.
10. Be Consistent
Be consistent with your branding across all channels. If you have a very serious website, but you are flippant on your Facebook page, it will confuse people. It may also make your business look insincere. You need to be consistent with your logo, color schemes, and fonts as well. Consistency will help you create a recognizable brand.
Conclusion
A business brand is much more than a name and a logo. It's the personality and the values of the business as well. People look at businesses today in a very different way to how they looked at businesses 20 years ago. Businesses are no longer entities that you buy goods and services from. They are entities that people want to engage with and relate to as well. That's why it is so important that even the smallest businesses think about their brand as a person.
---
The Atlanta Small Business Network, from start-up to success, we are your go-to resource for small business news, expert advice, information, and event coverage.

Follow us on Facebook here and stay up to date or catch-up on all our podcasts on demand.
While you're here, don't forget to subscribe to our email newsletter for all the latest business news know-how from Atlanta Small Business Network.
This has been a JBF Business Media production.