Most small businesses understand how social media can play an important part in building brand awareness and generating leads. However, many brands still struggle to get consistently good results from social media. This isn't for a lack of trying; it's easy to make mistakes without the right preparation and guidance. If you're trying to improve your social media marketing strategy, here are seven of the most common mistakes to avoid.
1. An Inconsistent Brand Voice 
Without a consistent voice and content style, it's difficult for your audience to grasp your brand's personality and relate to your business. Think about how your social media posts are written, and keep it consistent across all channels. This also applies to the visual aspects of your posts. Using graphics that have a consistent style is a simple way to establish brand recognition and credibility. Going forward, make sure any team member responsible for posting content has a style guide that clearly describes your brand's voice and visual style.
Related: Make a Strong Brand Voice: 6 Cool Tips for Instagram
2. Deleting Negative Comments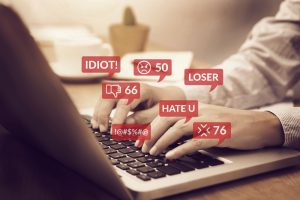 Being transparent is one of the best things you can do to build trust in your business. To show your audience that you have nothing to hide, it's best to leave any negative feedback online and simply respond appropriately. Negative comments are an opportunity to engage with whoever made the comment and turn it into a positive. Simply thank the person for their comment and tackle the issue head on.
3. Failing to Plan 
In order to get noticed and boost your credibility, you need to post regular, useful content. It doesn't look good if your last post is months out of date. Create a content calendar to make sure you always have something relevant to post about. This involves making a note of all the significant dates throughout the year that are relevant to your industry. Using the right social media marketing tools, you can create content in advance and let the software take care of publishing it at the right time.
4. Going Off Track 
Some businesses make the mistake of taking part in controversial conversations on social media, which is a risky strategy. It's best to steer clear of controversial topics as you could alienate half of your audience. Sometimes, if you have a clear brand philosophy, it does make sense to take a stand on certain issues, but pick your battles wisely and make sure it ties in with your brand's image.
5. Being Too Promotional 
Posting too much promotional content will actually harm engagement rates, as people want more from brands than advertising; they want to feel part of a community. Remember that people want to see the more human side to your business and interact in more meaningful ways than just clicking on a link to a product page. Build a deeper relationship with your audience by posting mainly useful, interactive, and entertaining content.
6. Not Engaging Regularly 
Failing to interact with your audience is a quick way to lose followers and respect. Social media is all about building a community around your business and sharing useful content, so engage with users whenever you can. Reply to customer questions and join in with conversations. When you generate more comments, this will also increase your visibility in search results – both on the specific social media channel and in search engines.
Related: 7 Top Customer Engagement Trends for 2020
7. Not Tracking Results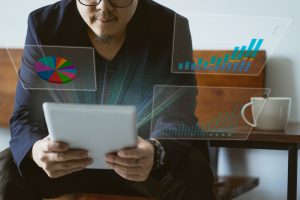 While having thousands of followers might look good, it doesn't equal success. Some small business owners overlook the metrics that really matter, such as how well individual posts are performing. With the right social media analytics tools, you can measure click-throughs, shares, post reach, response rates, and more. You can then determine which posts are performing well – according to your marketing goals – and tweak future content to maximize results.
Social media channels have their own analytics tools, such as Facebook Insights, but you can also use third-party tools such as BuzzSumo to track social media performance. The more information you have about what works, the better your social media output will become.
Get Better Results from Social Media Marketing 
Social media marketing is here to stay, so now is as good a time as any to review the effectiveness of your current social media strategies. Social media isn't always easy to get right and mistakes are bound to happen from time to time, but if you can avoid the most common mistakes outlined here, you can protect your reputation, gain the competitive edge, and reap the rewards of social media marketing for years to come.
---
The Atlanta Small Business Network, from start-up to success, we are your go-to resource for small business news, information, resources.

Follow us on Facebook here and stay up to date or catch-up on all our podcasts on demand.
While you're here, don't forget to subscribe to our email newsletter for all the latest business news know-how from Atlanta Small Business Network.
This has been a JBF Business Media production.