When planning your business's marketing strategy, you might be wondering whether to use inbound or outbound tactics. Both types of marketing tactics can attract new leads and customers to your business, but they work in completely different ways. As a result, you can expect different conversion rates with inbound and outbound marketing. To determine which marketing strategy is right for your business, you must first familiarize yourself with the differences between outbound and inbound marketing.
What Is Outbound Marketing?
Outbound marketing involves promoting your business to an audience without their permission. Also known as interruption marketing, it forces prospective customers to see your marketing message. Because of its intrusive nature, outbound marketing is viewed as an aggressive promotional strategy. Even if a prospective customer has no interest in your business, he or she will still see your marketing message if you use outbound marketing.
Although there are exceptions, most forms of outbound marketing are untargeted, meaning a large and generalized audience will be exposed to your marketing message.
Common outbound marketing tactics include: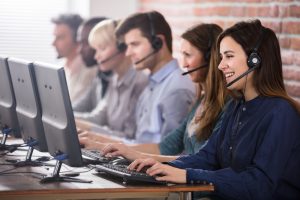 Cold calling

Cold emailing

Direct mail ads

Magazine and other in-print ads

TV commercials

Radio commercials

Billboard ads

Press releases

Pay-per-click (PPC) ads

Banner ads
What Is Inbound Marketing?
Inbound marketing is a less-aggressive strategy that involves creating and sharing informational content to attract a specific audience to your business. If you share high-quality content that's valuable and relevant to your business's audience — not just a sales ad for a product or service — prospective customers may contact your business to inquire about making a purchase.
Inbound marketing isn't directly promotional. It can still drive new sales for your business, but it focuses on informational content to pique prospective customers' interest. As a result, it's considered a permission-based marketing strategy. Prospective customers may either give you their explicit permission to engage with them, such as signing up for an email newsletter, or they may give you their implied permission, such as visiting a content-rich page on your business's website.
Unlike outbound marketing, inbound marketing allows you to reach a more specific audience with your marketing message. It doesn't use methods of mass promotion. Inbound marketing is a more methodical strategy in which you target a specific audience with relevant and informational content.
Common inbound marketing tactics include:
Search engine optimization (SEO)

Blogging

Social media marketing

Opt-in email newsletter

Answering questions on Q&A websites like Quora

Video marketing (when educational videos are used)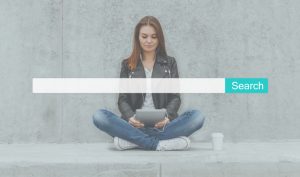 The concept of attracting prospective customers to businesses using informational content has been around for decades, but it wasn't until the mid-2000s when the term "inbound marketing" emerged. In 2005, HubSpot co-founder and digital marketing pioneer Brian Halligan described this indirect promotional strategy as "inbound marketing." Since then, the term has become widely used by webmasters, bloggers, marketers and business owners.
Benefits of Outbound Marketing
Using outbound marketing tactics, you can quickly and easily promote your business to prospective customers. It's less exhaustive than inbound marketing, requiring nothing more than the creation of new ads or other commercial marketing materials. Depending on the specific channel used, you can get outbound marketing ads up and running in just minutes.
You may discover outbound marketing campaigns are easier to optimize than inbound campaigns. Inbound marketing offers little or no quantifiable data on the performance of your marketing campaigns. If you publish an article on your business's website, how will you know how many leads or sales it drives? You can measure total on-page conversions, but you can't measure the number of calls or emails an article drives. Outbound marketing, on the other hand, offers more quantifiable data, which you can use to optimize your marketing campaigns.
Benefits of Inbound Marketing
With inbound marketing, you don't force prospective customers to see your marketing message, so it usually results in higher conversion rates than outbound marketing. You may have just a 0.5 percent to 1 percent conversion rate with outbound marketing leads but a 5 percent to 10 percent conversion rate with inbound marketing leads.
Inbound marketing, when performed correctly, can increase your business's credibility. When prospective customers discover and consume your business's content, they'll view your business as an authority. As your business's credibility increases, it will benefit from a stronger brand that compels prospective customers to choose your products or services over your competitors'.
Inbound marketing leads also cost less to acquire than outbound leads. According to HubSpot, businesses spend 62 percent less money to acquire inbound marketing leads than outbound leads. Outbound marketing tactics are usually more expensive than inbound tactics. You can write an informational article to publish on your business's website or social media profiles for free, whereas a 30-second TV commercial on a local station may cost $500 to $2,000, which doesn't include the cost of actually producing the commercial.
How to Plan an Effective Inbound Marketing Campaign
To launch an effective inbound marketing campaign, you must identify your business's audience. Review your business's sales records, as well as the performance of past marketing campaigns, to determine the audience demographic that's most likely to engage with your business and make a purchase. Pay attention to your customers' age, gender, location, average purchase amount and number of repeat customers. This is the demographic whom you should target with your inbound marketing campaign.
After determining who you want to see your marketing message, you can choose a specific tactic or channel for your inbound marketing campaign. Creating search engine-friendly website content is a time-tested inbound marketing tactic, making it a great choice for your first campaign. Just remember to produce content that's informative and relevant to your audience's interests.
Of course, there are other inbound marketing tactics and channels available, so don't limit your strategy to content creation for your business's website.
The results are clear: Inbound marketing outperforms outbound marketing in nearly every way. It drives more conversions, offers a lower lead acquisition cost and can increase your business's credibility. You can still perform outbound marketing, but once you've experienced the superior performance of inbound marketing firsthand, you probably won't look back.
---
The Atlanta Small Business Network, from start-up to success, we are your go-to resource for small business news, information, resources.

Follow us on Facebook here and stay up to date or catch-up on all our podcasts on demand.
While you're here, don't forget to subscribe to our email newsletter for all the latest business news know-how from Atlanta Small Business Network.
This has been a JBF Business Media production.