Small business owners constantly have to be on top of their game when it comes to marketing and advertising.  
Without marketing, it's tough to bring the amount of business that is needed to remain profitable in the long run. 
As the digital marketing world changes rapidly, keeping up with social media can be challenging. 
Digital marketing is fast-changing and introducing new techniques into the marketplace to replace the old ones. One of the newest strategies for small to medium-sized business owners to leverage social media is influencer marketing. 
Influencer marketing is fairly new to small businesses but has been around for some time now, yet usually only thought of with celebrities such as movie stars and actors.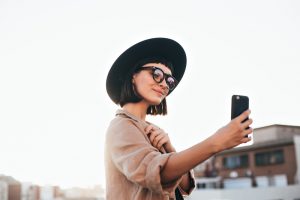 Today, small businesses are evolving to use this strategy and realizing the benefits that it can have on their business.
According to Influencer Marketing Hub, businesses are making $7.65 for every $1 spent on influencer marketing these days.  
This will continue to grow, and more and more businesses hop on board the influencer marketing train.
One study in terms of social media influencing found that influencers on Instagram tend to be the most powerful—in fact, almost 50% of Instagram users said that their purchase decisions were swayed by influencers on their feeds.
Your social media campaigns need to be set up properly so that you can target the correct audience and not waste your advertising dollars.  
And with influencer marketing, it's a fantastic way to reach that target audience.
In a blog post written by Black Label Agency titled "How small businesses can benefit from influencer marketing trends," they mentioned that recently, influencers have become even more important due to changes in Facebook's news feed algorithm, making word of mouth content more visible than pure branded content. 
Finding the right influencers could be the key to reaching the 1.65 billion Facebook market. If you're a business owner, I'm guessing you already have a Facebook fan page and possibly an Instagram account for your business.  
The question is, how can you leverage the big influencers, and how can influencer marketing can help your business grow?
Below, I will explain some of the ways that influencer marketing is helping small business owners.
So let's dive right in!
1. Building Trust And Credibility In Your Niche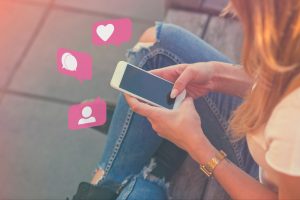 As I mentioned above, "influencer" marketing has come a long way.  No longer is it simply Hollywood movie stars and musicians marketing products. 
You see it all of the time on television, especially with beauty products such as anti-aging products and perfumes.
The reason a company like Dior who used Charlize Theron in their J'adore commercial, is not only because of the attention it gets from the people watching the commercial, but it shows that if Charlize Theron wears J'adore, then it must be a fantastic product.
It most of all shows that the brand is an industry leader and a trusted product in its niche.  
2. Giving Them Something To Talk About
When new trends often start, they usually started because someone of influence brought them to the public's attention and made people aware of the benefits of those products or services.
It could be a new idea, a new way to do something, a new dance move, or anything that pertains to making pop culture what it is today.  
This is why, as a business owner if you can get your brand in front of an influencer in your niche, you can show that your company is on top of industry trends.
3. Motivating Purchasing Decisions By Consumers
One of the biggest advantages of influencer marketing and one of the obvious advantages is influence marketing can help to motivate the purchasing decisions of your particular target audience.
If your target audience is the younger Generation Zers, according to an article by MediaKix, 85 percent of Generation Zers use social media to learn about new products.
Consumers are always looking for direction and the opinions of others to help make their own buying decisions.  
This is why the online reputations for small business owners have become extremely important in managing.
Influencer marketing has such an impact on consumers that in a study done by Twitter, almost 40 percent of people said that they made a purchase after seeing a social media influencer use the product or service they were after. 
4. Helping To Reach Your Target Results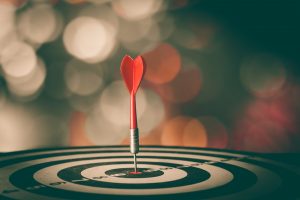 One of the biggest mistakes I can see when working with small businesses is that they don't take enough time to test and find out who and where their target market is hanging out.  
They are investing money blindly on platforms such as Facebook, Google Ads, Instagram, and display ads.
Using influencer marketing can help get rid of the headache because influencers already know who your target market is and they've reached them at a level that you've never dreamed of!  
5. Hang Out With Your Target Audience On Their Favorite Platforms
By beginning an influencer marketing strategy, it can help you with building a better relationship with those audiences on the platforms that they spend the most time on.  
People spend a lot of time these days on social platforms like Facebook & LinkedIn.
If your major audience visits Instagram, why not continue to market to them there by using an influencer people love listening to. 
6. Increases ROI
The bottom line for businesses is getting the best return for your advertising dollars as possible.  Using influencer marketing strategies can have a very high return on your investment if done properly.
On average, according to Burst Media, brands that use influencer marketing programs received $6.85 in earned media value for every $1 of paid media. 
It's a new and exciting type of marketing that is helping businesses to at least generate web traffic. Once this is achieved, the process of converting visitors to leads gets a touch easier.
Conclusion
Influencer marketing may take a while to mature, but if done the right way, it can help spread the message that your business is trying to portray to your audience.  
As internet marketing continues to evolve, social media is playing a larger role in the success of small to medium-sized companies. 
---
The Atlanta Small Business Network, from start-up to success, we are your go-to resource for small business news, information, resources.

Follow us on Facebook here and stay up to date or catch-up on all our podcasts on demand.
While you're here, don't forget to subscribe to our email newsletter for all the latest business news know-how from Atlanta Small Business Network.
This has been a JBF Business Media production.