What's in a logo? Well, the color, styling, and wording used can either complement your brand or fail to convey who you are clearly. So, how important is your logo to your brand? There is an 80 percent increase in brand recognition with a colored logo design. Also, it only takes consumers seven seconds to form a first impression of a brand, whether in person or digitally. So, you want to ensure your business logo makes an exceptional first impression while also visually conveying the message of who you are. So, what does it take to create a good logo, and what should you think about when selecting one? We have some tips to help you get started below.
Include a Visual in Your Logo
 Brains process images 60,000 times faster than words. As a result, it is a great idea to include some type of visual icon or symbol in your logo. While you may be tempted to only go with words, it is crucial to capture the attention of your target audience. So, be sure to take a look at the services you offer and work with a designer to select an icon or visual marker that best represents what your company provides.
Have a Signature Color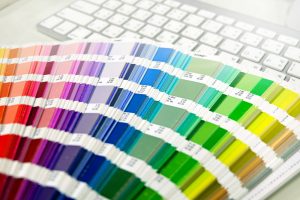 Many studies have shown that colors bring about a variety of feelings in humans. For example, red creates excitement and passion, while purple is associated with good judgment and reverence. If you are running a startup or small business related to healthy lifestyles, you may want to consider green since this color represents health and vitality for many consumers. A signature color can increase brand recognition by up to 80 percent. So, be sure to consult findings like this one to see which hue is appropriate for your brand. 
Make Sure Your Logo is Readable on All Platforms
More and more consumers are interested in interacting with small businesses across multiple platforms. So, it is crucial that you ensure your logo is readable and attractive on all social media accounts. Make sure you visit each account to see what the dimensions are for thumbnails as well as banner images. Also, ensure you are getting the right file types. JPEGs are excellent for photorealistic images as PNGs are more for illustrations and images with text as well as line drawings.
Collaborate with a Designer
An exceptional logo designer knows that your logo is a visual expression of your brand. So, make sure you work with someone who has extensive design and branding experience. Both of you should sit down and discuss who your target audience is, what you are selling, what your mission and core values are, and the voice or tone of your messaging. From there, they can develop a sample logo that includes these elements. You may even want them to create three different options so you can receive some feedback from others on which is the best for your business.
Be Aware of Quality vs. Affordability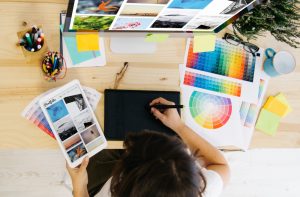 Sixty-seven percent of small businesses are willing to spend $500 for a logo. For some, this may be affordable, while for others, it could be a stretch. At the end of the day, you have to balance quality and affordability. Some individuals prefer to work with high-end marketing firms or experienced freelancers to get the design they seek. 
Others may want to save some money and work with freelancers on platforms like Fiverr or Upwork. There are a variety of ways to find designers that can develop an eye-catching logo, but be sure you know what you are getting. Always ask for samples, portfolios, and reviews. This image represents your brand, so make sure you are adequately balancing your quality expectations with affordability.
Final Thoughts
How many times has a logo drawn you into purchasing or interacting with a new company? They display the character and brand messaging of businesses large and small. So, don't underestimate the power of this image. So, do your homework. Take a look at some examples you like, discover the colors that best represent your brand, and find a designer who is capable of producing an exceptional product. From there, you can begin to display your logo on social media, business cards, and products. It is part of the identity of your brand, so put genuine thought into the development of this essential piece of marketing.
---
The Atlanta Small Business Network, from start-up to success, we are your go-to resource for small business news, information, resources.

Follow us on Facebook here and stay up to date or catch-up on all our podcasts on demand.
While you're here, don't forget to subscribe to our email newsletter for all the latest business news know-how from Atlanta Small Business Network.
This has been a JBF Business Media production.