The world is constantly changing, thanks to technology. If you do not keep up, your business will suffer.
Anywhere in the world, business owners have realized the value of automation. This refers to a strategy that allows computers and machines to do tasks to streamline your workflow. If you're still not convinced to make this switch, maybe the benefits listed below will change your mind.
1. Reduce Costs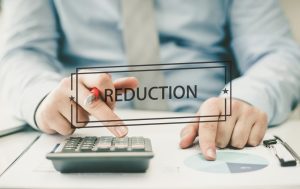 Businesses employ staff to take care of meeting deadlines. If your staff is busy handling their duties, you will be forced to outsource. To reduce labor costs, business owners can turn to automation. Since machines and computers can do complex tasks quickly, you can skip hiring additional staff for your needs.
2. Save Time
Time equals money. This is why all companies should treat time like gold.  Your staff spends countless hours doing endless tasks. This not only decreases their morale, but it also makes them feel overworked.
Having a machine perform tasks for your employees will allow them to spend their time doing more important jobs.
3. Better Customer Service
In today's digital age, customers do not tolerate bad customer service. Your revenue will start to slip if your customers cannot reach you easily.
Unfortunately, not all companies can hire call centers to meet the demands of customers. To solve this, you can turn to automated e-mail services, chatbots, or phone lines. This will allow you to look after your customers effectively without lifting a finger.
4. Enhanced Workflow
By automating your business, you can execute operational activities more efficiently. Since machines will take care of monotonous tasks, your employees can focus on main business processes and ways to generate more revenue. 
Connecting all your automated processes will also smoothen your workflow by eliminating unnecessary steps. By realigning tasks, you can optimize the flow of your production, service, and flow of information.
5. Satisfied Employees
Nobody wants to do repetitive tasks. Having an automated workflow will liberate your staff from doing so. In turn, it would make them happier and more satisfied since the machine will be doing all the boring tasks. If your employees are happy, they will become more productive.
6. Awareness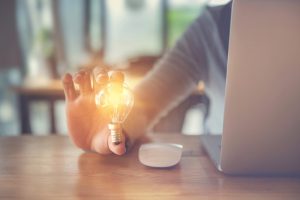 Automating your business will enable you to access information in just one click. It will also be easier for you to track and monitor processes. If everything is connected, you can access relevant information immediately.
7. Better Quality
Customers expect you to deliver consistent quality products and customer service. Automating your business will ensure that every action is the same. This would result in reliable and high-quality products.
Automation also promotes consistency. This way, all customers will experience the same level of service from your company. With no increase in production cost and time, you can focus more on improving products or services.
8. Improved Insight
Integrating analytics is one of the most effective strategies to get to know your customers. Knowing more about your customers' behavior will allow you to identify which campaigns yield the best results. Through this, you will know what your customers like and dislike. Data analytics also promotes better decision making.
Embrace Technology
Many business owners are hesitant about integrating automation in their work processes. However, making way for a work culture that welcomes change will be better for you, your staff, and your company in the long run.
---
The Atlanta Small Business Network, from start-up to success, we are your go-to resource for small business news, information, resources.

Follow us on Facebook here and stay up to date or catch-up on all our podcasts on demand.
While you're here, don't forget to subscribe to our email newsletter for all the latest business news know-how from Atlanta Small Business Network.
This has been a JBF Business Media production.