When first launching a small business, owners often find themselves tasked with a million different duties that they need to handle. One that is often overlooked is the marketing of your business. Without it, how will customers know your business and/or service exists?
For every business, marketing is essential to growth and profitability. According to the U.S. Small Business Administration, many small businesses still don't allocate enough resources to marketing. More often than not, it's less about the money allocated and more about the owners lacking experience in developing and implementing a realistic marketing budget and plan.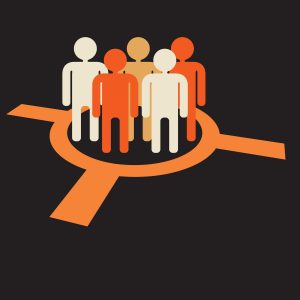 Many companies choose to underspend for their customer-facing efforts, instead choosing to overspend to reach specific target audiences. For example, if you have an older target audience, spending your marketing money on social media campaigns isn't likely to be the most effective route to reach them.
To sell your products and services, a marketing budget is absolutely essential. It will ensure that your money is being spent appropriately and wisely.
A good and comprehensive marketing plan should include everything from your competitive position in the market and understanding your target marketing to how you can differentiate yourself from the competition and the chosen method of reaching your target market.
The budget is an important component of your marketing plan. It's both dictated and informed by your marketing plan, meaning that it's a critical step of developing a marketing budget for your small business. It helps to outline all of the costs that you'll incur to achieve set marketing goals over a specific timeframe.
Here are seven steps to help you develop a comprehensive marketing budget as a part of your marketing plan.
1. Know Your Customers and Sales Funnel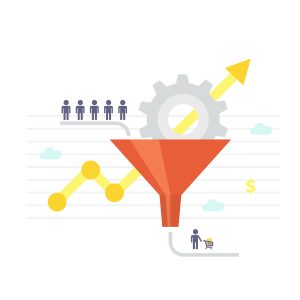 You should also know which channels to use to reach your target audience. To find out more about your potential customers, some points to consider include:
Age group

Income level

Geographical Area (i.e. rural area, big city, suburb)

Brands they have regular interactions with  
In order for you to build an effective marketing budget plan, you'll have to delve deep into your sales funnel. Harvesting your tracking results through the revenue cycle is a relatively simple process from your CRM or marketing automation software.
Keep a few points in mind when looking through that data.
Number of leads generated each month

Number of site visits per month

Typical value/revenue of a new deal

Number of leads converting into opportunities

Number of those closing as new deals

Number of leads converting to SQLs (sales qualified leads)

Cost of generating those SQLs (e.g. sales nurturing those leads, time spent by marketing, Pay-Per-Click, outsourced content creation, website development, etc.)
2. Identify Your Revenue and Operational Costs
Most businesses allocate a specific percentage (usually between 3% to 5%) of projected or actual gross revenues to marketing.
The correct allocation of resources depends on how quickly you need to make an impact, amount of growth you can handle, business capacity, and your industry sector. A good rule of thumb for businesses with a revenue of $5 million or less is to spend 7% to 8% revenues on marketing.
Split that budget into:
Brand development:
Blogs

Website

Sales collaterals
Cost of promotions:
Events

Advertising

Campaigns
After understanding your sales funnel and customers, you'll want to focus on your operational costs. A few considerations include:
Cost in labor and time to deliver contacts

Potential costs of inaction (calculate repaid marketplace changes)

Cost of hiring an agency of record (upfront will be higher in comparison to in house)

Will your internal staff be able to handle all the work? (do you require additional people)
3. Understand Current and Future Trends
Understanding all of the current and future trends happening in the market can greatly help you with navigating the budgeting process. When setting a budget, it's important to apply and adopt different techniques to keep up with industry changes.
TIP: If you are (or are planning to) use email within your strategy, then take advantage of features like email scheduling, email tracking, and contact insights.
4. Consider Your Growth Stage and Business Goals
Your marketing budget will also be strongly influenced by whether your organization is in planning mode or growth mode.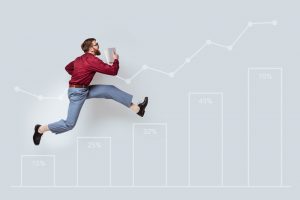 If it's in planning mode, you will want to consider longer-term marketing via merited media as steady growth is preferred to spikes in revenue. This includes publishing and generating great inbound content, which will help to eventually earn new business.
If it's in growth mode, you will need to generate revenue at a faster rate. Therefore, it might be more worthwhile for you to consider deep investments. You should take an iterative approach when developing your website. So, that instead of an online brochure, it's more a central marketing hub. Though iterative maintenance and development will take a significant portion of your budget, the rewards make it well worth it.
Following that, you can determine business goals with answers to the following questions.
The number of contacts needed to be delivered to your sales team to impact revenue

What are the business objectives for the quarter?

What are the business objectives for the year?

What are our future objectives (three-year objectives)?
5. Rank Marketing As An Investment
Often, marketing budgets start from the top of the organization where the marketing budget is perceived as an expense and marketing teams are considered as cost centers. Instead, your marketing budget should be thought of as an investment. Think of your marketing budget as something that will bring an ascertainable and quantifiable return on investment over time.
6. Spend Wisely
It's important to know how much to spend on marketing, but it's crucial to know how to spend marketing dollars. Your budget should outline the costs that you'll incur to achieve your set goals for a specified period of time. To do so, you'll first need to research how much these marketing components cost.
Some are available at no cost (e.g. 'free' low volume email marketing platforms), but they will eventually need to be upgraded to the higher functioning platform, which comes at a cost.
Small businesses can also look to digital platforms, such as Google AdWords and Facebook, to advertise. These platforms can be greatly tailored to small businesses.
7. Test, Revisit and Revise
Once you've developed a marketing plan and budget, it's important to realize that it does not have to permanent. There will be times that you need to alter or replace certain things, such as running another event or campaign to capitalize on great timing.
Just in knowing whether your spending is helping you to achieve your goals can be more important than sticking to a budget. A small business has the capability to test new outlets and areas, like advertising and social media, then examine the results. After that, they can make a decision on what suits their business the best and follow accordingly.
---
The Atlanta Small Business Network, from start-up to success, we are your go-to resource for small business news, information, resources.

Follow us on Facebook here and stay up to date or catch-up on all our podcasts on demand.
While you're here, don't forget to subscribe to our email newsletter for all the latest business news know-how from Atlanta Small Business Network.
This has been a JBF Business Media production.