It's not easy to start a new startup business. There are a lot of things you need to invest time and money in, and one of them is definitely marketing. 
It's necessary to create a marketing strategy in the early stages of your company, and ideally, you should have a plan even before your company launches. But even if you didn't think about marketing before you started production, there's no need to worry.
Here is how you can market your startup business with great success.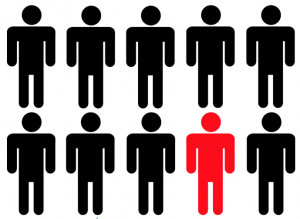 1. Know Your Target Audience
Before you start paying for advertisements and drawing people in with your marketing campaign, think about whose attention you want. 
Don't make the mistake many companies do by thinking your brand is for everyone. Everyone has a target audience, and you need to segment that audience. Market segmentation is a crucial and unavoidable step if you want your marketing efforts to be successful.  
There are four main types of market segmentation:
Geographic

. It's necessary to know which continent, country, and city your audience comes from. This is important as interests and preferences vary greatly depending on the place where someone is from.

Demographic

. Divide your audience by gender, age, education level, income, and occupation.

Psychographic.

This category focuses on the core traits your customers might have. They include personalities, values, interests, opinions, and motivation.

Behavioral

. For this category, you need to understand how a customer would make the decision to buy a product from you. Things to consider include their attitude towards your company, how they can use your product, and the knowledge base they possess.
Once you have all of this information, you will understand your market better and be able to apply narrower target marketing.
2. Do Your Research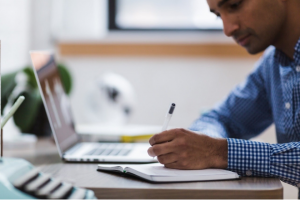 Don't rush into creating promotional strategies as soon as you identify your target audience. You still don't know if your product is in demand and if it will be able to sell on the market. And just because you know who you want to sell your product to, that doesn't mean they want to buy your product.
The number one reason startups fail is that there is no need for their product or service on the market. This is exactly why you should do market research before you start your business so you can estimate whether the risk of starting a startup is worth it.
Find out if your target audience finds your brand appealing, how they perceive it, and if they believe your products could improve their lives. Also, if you have direct competition, figure out how to make your product better in the customers' eyes.
Here is how you can conduct market research:
Interview people from your target audience.

Create focus groups.

Let people try out your product.

Ask for feedback and take everything they say into consideration.
3. Create a Business Plan

After your thorough research, you should consider making a business plan. If you do this, you will have a good idea about your goals and how you want to achieve them. When you have a decent plan that details how you want to run your business, it will be easier to make a profit.
However, writing a business plan can be a hard endeavor, especially if you're new in the business world. If you want to create one that will ensure your startup can make a profit, a good solution is to hire a business plan consultant and let the professionals map it out for you.
4. Think About PR Right Away
Thousands of people start their own business every month, so competition is fierce. You need to have the right approach to PR or you won't be able to differentiate yourself from the competition and succeed.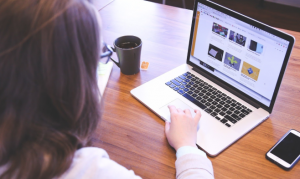 Since you have a startup business, PR is essential for introducing your brand to the world. You need to have great coverage and exposure to build brand awareness.
Even though getting the right kind of PR isn't easy and can often be expensive, it's a necessity if you want your business to take off. There are even some ways to get PR for your company if you are on a tight marketing budget. One thing is for sure – since you are at the beginning of your journey, your startup PR needs to be stellar.
5. Promote Your Business on Social Media
Marketing is easier than ever thanks to the internet. You can create a digital marketing plan that will help you connect with customers on various websites. A part of digital marketing includes social media marketing, which is one of the most popular ways to promote your business online.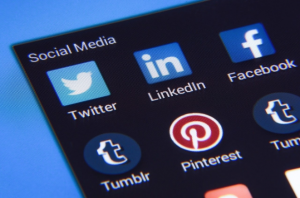 According to social media statistics, 2.41 billion people all over the world use social media. One way to advertise on social media is to pay for ads, but that's not necessary. You can also build a presence on social media platforms and post content your followers will find interesting.
It's important to have a strong social presence on all popular platforms. These include Facebook, Twitter, Instagram, and LinkedIn, to name a few. However, it's good to do research to find out what social media your target audience uses the most, and see which one is the best for your business.
6. Start a Blog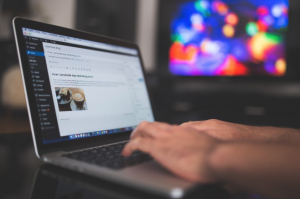 Thanks to the internet, every business can reach a wide audience. One of the best ways to promote your business online is through a blog. Blogging has proven to be a powerful strategy that can help your company get a lot of exposure.
If you want your blog to be a success, you need to publish content your audience wants to read. If your content is attention-grabbing and worth reading, you will be able to find success easily.
Some of the reasons why you should start a blog include:
Keep your audience updated

. Any time you have an announcement regarding your company, you can blog about it. Write about new products, official launches, or anything else you find newsworthy.

Drive traffic to your website

. If you include keywords related to your company and apply other SEO methods, your website will have a high rank in search results. This will bring in more readers and new customers.

Establish trust

. Blog posts that build your company's credibility and show off your products will help establish trust your audience has toward your company.
---
The Atlanta Small Business Network, from start-up to success, we are your go-to resource for small business news, information, resources.

Follow us on Facebook here and stay up to date or catch-up on all our podcasts on demand.
While you're here, don't forget to subscribe to our email newsletter for all the latest business news know-how from Atlanta Small Business Network.
This has been a JBF Business Media production.