Getting a summer intern, or two or three, for your business could be an enormous win-win on both ends of the deal. For the intern, working for you is a chance for them to experience their field of interest up close, learning valuable tools of the trade while bulking up their resumes. For you, summer interns provide a multiplicity of opportunities if utilized properly.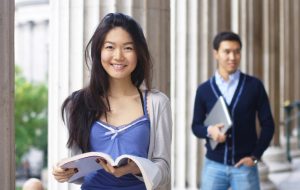 In order to enjoy the benefits of interns, however, you have to first be able to attract them. If you were planning on advertising before the end of the academic year for summer interns, you're just a tad late. Most students look for internships during the winter and early spring when their schools hold job fairs. Wait too much longer and the best and brightest will have been snatched up by the competition. If you're serious about your internship program, you'll want to start contacting institutions now about coming to pitch at a fair or including your business in their placement listings.
On that note, it's important you have a good pitch and plan in order to attract good interns. Often, businesses view interns as glorified errand-runners or free labor. This is counterproductive for many reasons. To begin with, this approach will leave you shorthanded in the fall once the intern has left. More importantly, you'll be wasting the advantages interns can bring you. View interns as a fresh set of eyes looking at your operation, able to give invaluable feedback. They're also in touch with some of the latest trends and models and can be used in areas such as building your social network and other 21st-century marketing arenas.
You need to provide what interns want if you're going to pull in the best. So before contacting anyone, come up with a plan for your program. What kind of mentorship can your business provide that interns won't be able to get elsewhere? Will interns at your business have the opportunity to advance as possible hires? Do you provide recommendations at the end?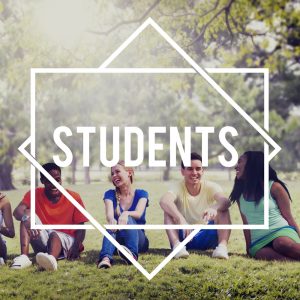 What about the structure of your program? Will summer interns have the opportunity to spend time in every area of your operations, gaining insight into the entire business? Is the experience immersive? Is there something innovative about your business that makes you stand out, something interns won't be able to get elsewhere?
Consider as well paid-internship opportunities over the traditional non-paid model. Payment often brings forward more dedicated interns. It also ensures you're not in violation of labor laws, as certain tasks that paid employees could be doing, when given to an intern, could cross lines. If you're not paying, think about other forms of compensation that could excite potential interns, like free lunches or valuable meeting opportunities.
Once you have a clear picture of what your program will look like and what you offer, it's time to write your posting. This process will further help you sharpen your position a little more. If you're not sure where to start, you're in luck. Many colleges provide guides for postings that can give you direction. Follow the steps and post soon, and you'll be reviewing intern resumes in no time!
---
The Atlanta Small Business Network, from start-up to success, we are your go-to resource for small business news, information, resources.

Follow us on Facebook here and stay up to date or catch-up on all our podcasts on demand.
While you're here, don't forget to subscribe to our email newsletter for all the latest business news know-how from Atlanta Small Business Network.
This has been a JBF Business Media production.