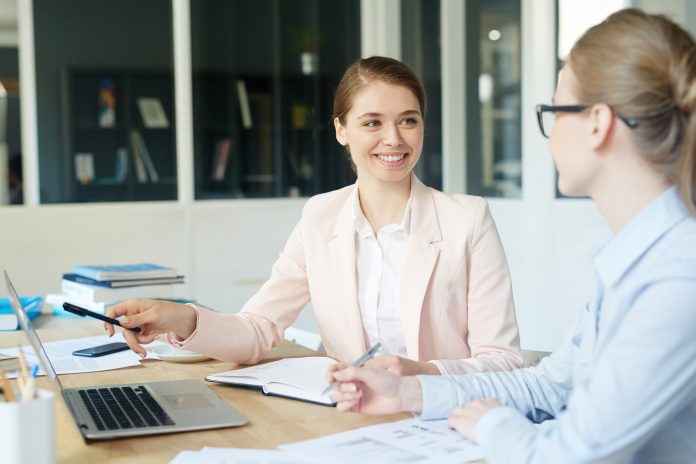 Complete employment equality is still a long way off, according to the LGBTQ+ community's self-reported experiences, despite significant advancements in LGBTQ+ job inclusion over the years in recent times. According to a 2020 study from Boston Consulting Group, 75% of LGBTQ+ workers in the United States reported negative workplace interactions due to their distinctive identity; almost half claimed they were still without a job. Therefore, it is evident that the LGBTQ+ group requires assistance from staff members, supervisors, and executives.
As with any diversity program, the first step in achieving equality for the LGBTQ+ population in the recruiting process is to support the current LGBTQ+ talent and strengthen workplace inclusion initiatives. In light of this, here are 10 ways to ensure that your small business's recruiting strategy is LGBTQ+ friendly: 
1. Train Your Existing Employees Regarding Inclusivity Policies
Even though a company's principles come from the top, all employees need to be aware of its rules on equality and inclusion. During onboarding, the organization should also teach new hires about maintaining boundaries and following cultural and behavioral norms. Fostering a transparent atmosphere where staff members feel at ease, offering feedback and reporting bad behavior is also crucial. Companies must provide managers with the necessary training to create and implement a fair policy that protects everyone from unfair treatment and abuse. Set up training sessions at your organization to educate staff members on the following: 
How can anti-LGBTQ+ prejudice and abuse present themselves inside teams? 

 

Why discrimination against the LGBTQ+ population is harmful to both employers and employees?

 
What should one do about discrimination towards LGBTQ+ people?
2. Support the LGBTQ+ Community and Causes
Showing your public support for LGBTQ+ people is one of the most crucial actions you can do if you want to attract and retain LGBTQ+ talent. Candidates researching future employers and those who care deeply about inclusion and diversity will want to see unmistakable proof of their position on social issues. One of the best ways to "show your pride" is to acknowledge Pride Month on social media or other external communications, provide LGBTQ+ workers a forum to express their employee experience with your firm, or even participate in pride parades or activities as a company. 
Although it's wonderful to celebrate Pride Month with rainbows aplenty and encourage social media postings, it's vital to remember that actions speak better than words and that your efforts to include LGBTQ people shouldn't be limited to just one month of the year.
You may go beyond your initial commitment by contributing to LGBTQ+-related causes, organizations, or community centers. Additionally, this may be a fantastic chance to develop brand recognition among LGBTQ+ talent and engage staff in team-building volunteer activities, which has been shown to improve job satisfaction and staff retention. 
3. Make Your LGBTQ+ Recruitment Efforts Transparent
Create a declaration of non-discrimination that makes it clear that all gender identities and sex identities are welcome in all communications. Genuine feedback is also essential for any business. So, inquire about the impressions of your organization from candidates. Read their feedback, be open to new suggestions, and fix problems immediately. You can educate prospective applicants about the LGBTQ+ community by making a point of showcasing your current LGBTQ+ talent and taking notes of their recommendations, and sharing them on social media. You can also use the careers web page to emphasize your dedication to inclusion and diversity to inform prospective workers about your inclusive policy. 
4. Add Inclusivity to Your Career Site and Mission
Although many businesses have already made efforts to include lesbian, homosexual, bisexual, and transgender persons in their employment discrimination policies, it never hurts to check your policy. If you haven't done, revise your policy to include a clause barring discrimination due to sexual orientation and gender identity. Examine your benefits to ensure they cover every employee equally, including life insurance policies covering same-gender relationships and medical benefits for transgender employees. Additionally, it's critical to ensure that employees and management are aware of these safeguards and that any accusations of discrimination are addressed seriously.  
Make it simple for people to learn about your dedication to diversity and your backing for the LGBTQ+ community. You don't want prospective employees to do a lot of digging to learn where your firm stands on the issues while they are studying your business. No matter where candidates look or how they first encounter your employer brand, you can ensure they know your position by consistently communicating it on all platforms where you promote your employer brands, such as your career site and mission statement. 
5. Consider Gender Neutral Communication for Recruitment
Gendered language may be subtle, even if you believe your job descriptions, employment programs, and other recruiting marketing content are already fairly gender-neutral. For instance, you could think that referring to a prospective employee as "he or she" in a job description covers all the bases, but in actuality, using "they" or the second-person "you" might be more accommodating of employees who identify as non-binary or gender nonconforming.  
6. Create a Safe Environment for the LGBTQ+ Community
It is crucial to consider applicants who identify as LGBTQ+ and their safety at work. A study from UCLA School of Law shows that almost 10% of LGBTQ+ workers encountered prejudice at work in 2021. For members of the transgender or LGBTQ+ community who are members of a racial or ethnic minority, this figure is substantially higher. Therefore, it is necessary to take action to fight discrimination in the working environment.  
You can also prioritize your business's LGBTQ+-inclusive rules and benefits, demonstrate how you work with groups concerned with LGTBQ+ problems, describe your employee resource groups, and encourage team members who identify as LGBTQ+ to share their personal experiences with others. By only utilizing pronouns in email signatures, team members may demonstrate their dedication to inclusiveness on a smaller scale. 
7. Provide LGBTQ+ Competency Training
Their interactions with coworkers and supervisors may greatly influence how employees feel included and treated equally. Astonishingly, 59% of non-LGBTQ+ employees said they found it "unprofessional" to discuss their gender identification and sexual orientation at work, according to a 2018 report by the Human Rights Campaign Foundation. However, 80% of non-LGBTQ+ employees feel LGBTQ+ individuals shouldn't have to hide who they are at work. This exemplifies why providing staff members with the right Diversity, Equality & Inclusion training is crucial, which particularly tackles gender and sexual identity. Remind staff to communicate effectively, respect limits, and use appropriate vocabulary. Also, make sure they are aware of the unacceptable actions. 
8. Be Open to Feedback
One of the greatest ways to determine the efficacy of your efforts to make your hiring process more inclusive is to ask candidates for their frank opinions. Make sure you ask specific questions about any experiences your candidates may have had during your process that led them to feel marginalized based on any characteristic covered by state and federal law, such as sexual orientation and gender one's identity or expression when you survey or follow up with your candidates. 
9. Promote Support for the LGBTQ+ Community
Don't wait for an employee to come out as transgender before developing a support strategy. Coming forth as transgender in the workplace may be a terrifying and isolated experience. Start by being familiar with the proper vocabulary for you and others. Establish a formal procedure for how an employee's name change, transition, and pronouns will be managed and communicated to the rest of the company. However, before taking any action, respect the employee's privacy and discuss the plan with them to ensure it is within their comfort level. Establish a gender-neutral restroom if possible; if not, make it plain that trans workers are encouraged to use any restroom they choose. Be ready to offer advice and respond. 
10. Practice Inclusion All Over the Workplace
People who interact with candidates other than HR must know how to be included in the workplace, even if the entire organization must accept the idea. This phase requires everyone who manages, supervises, or teaches these candidates to understand microaggressions and how unconscious biases might interfere with their ability to do their jobs effectively. Practicing inclusion outside the HR department will bring overall support and diversification to the workplace for new hires.  
Conclusion
A small business can effectively work on the above recruitment strategies to cater to the values of inclusion and diversity for newly hired or interviewed employees. It is about time that each business work on efficient ways to make the LGBTQ+ community feel accepted.