Small business owners have an immeasurable number of day-to-day responsibilities and are often pulled in many directions at once. A common question I get from my business clients is "how can I avoid the hamster on the flywheel syndrome and ensure that I am making meaningful progress?" In response to this often asked question, one of the most frequent and important discussions I have with my small business clients is the importance of discerning the critical difference between working in your business versus working on your business. Let's define what those two terms mean. Working in your business is the actual doing. It is the practice of day-to-day duties and tasks which help keep your business operating and the cash register ringing so to speak. Working on your business is strategic. It is taking that much needed high-level view along with the planning of activities and tasks which will lead to increases in both productivity and the bottom-line results.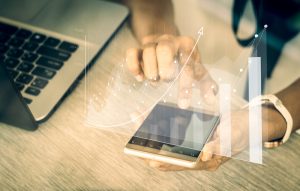 Getting this ratio right is critical for small business owners. This important distinction must be made in order to accurately measure productivity and progress. Getting that ratio right pays off in terms of increased productivity and growth for a small business. I encourage my small business clients to conduct a weekly assessment on where they spend their time in these two areas, the percentage of time working in their business versus the percentage of time working on their business. This weekly assessment should also include what I call a review/preview. This is a recap of what was accomplished for the current week and a forecast of the goals and targets for the upcoming week.
In addition to weekly accountability metrics, I also advocate that small business owners ask themselves three very important and relevant questions at the end of each and every business day:
1) What did I do today to develop revenue?
2) What did I do today to develop myself?
3) What did I do today to develop my people?
Providing honest and introspective answers to these three daily questions will also keep small business owners on track in terms of spending their time where it matters most. Small business owners who make the wise decision to engage in these daily and weekly accountability checkups will ensure that they are making meaningful progress towards achieving their business objectives. Business owners need to remember, progress leads to profits!
---
The Atlanta Small Business Network, from start-up to success, we are your go-to resource for small business news, information, resources.
Follow us on Facebook here and stay up to date or catch-up on all our podcasts on demand.
While you're here, don't forget to subscribe to our email newsletter for all the latest business news know-how from Atlanta Small Business Network.
This has been a JBF Business Media production.