It seems like nearly everyone ends up in an unexpectedly stressful job at some point in their career. 
Urgent deadlines might seem to pop up out of the blue, or you might feel haunted by the sense that you're the last to learn your office's latest news. In the worst-case scenario, you might even be blindsided by new lines of business, internal reorganization, or layoffs.
These issues all trace back to one problem: a lack of effective internal communication. Small businesses are especially susceptible since they tend to have less rigid processes than larger organizations. 
While interactions with the public shape small businesses' reputations, internal dynamics matter just as much. 
Small businesses should strive to improve their internal communications to encourage a productive, safe, and collaborative workplace – and to ensure they'll earn a good reputation within their communities and beyond. Here are three tactics that can help.
1. Be Direct and Consistent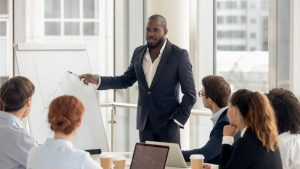 Too many offices have a rumor mill that sows intrigue, confusion, or anxiety among employees. Depending on the office culture, the effects of gossip can range from harmless to downright toxic.
Employers must walk a fine line between restricting employees' personal interactions and curbing the consequences of gossip. In 2013, a landmark ruling by the National Labor Relations Board struck down an "overly broad" company policy that put heavy restrictions on employees' conversations. The ruling shows that companies should stick to designing policies that address only the most serious forms of gossip. 
According to the Society for Human Resource Management, gossip may require intervention if it negatively impacts a small business' morale or operations. The effects of gossip can include decreased productivity, hurt feelings, and staff-wide anxiety and distrust.
Fortunately, there's a simple antidote to gossip: clear, direct communication. When the reasoning behind company decisions is consistent and transparent, there is little room for gossip to flourish.
2. Gather Feedback, Then Take Action
Too often, managers don't realize how seriously employees' morale has eroded until it's too late. Employees can be hesitant to share truthful feedback with managers for a wide variety of reasons, from perceived favoritism to the incorrect assumption that management approves of problematic office dynamics.
In fact, when employees do observe behavior that makes them feel uncomfortable,  more than one-third protest privately while some simply resign rather than voicing their concerns to a manager. This challenges managers to establish an environment where employees feel comfortable confiding troubling observations or negative feedback. 
Above all, companies can earn employees' trust by taking action in response to their confidences. Plenty of businesses already realize this – in fact, 30% of small businesses are planning to offer new employee benefits in 2019 thanks to employees' requests. By taking employees' feedback to heart, you can ensure your staff will want to stick around.
3. Use Digital Tools to Cut Down on Clutter
Sometimes, there aren't issues with the tone or style of a small business' internal communication. Instead, the method of communication can cause issues.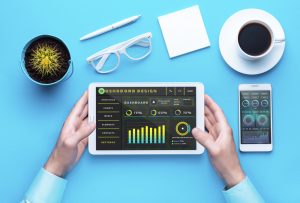 When staff members have to sift through hundreds of daily emails, stay on alert for text messages after hours, or sit through long and inefficient meetings, internal communication can quickly spiral out of control.
Fortunately, plenty of digital tools address these exact issues. Forbes recommends investing in a project management system that centralizes decision making, notes, and documents for easy access. Other solutions include an instant messaging platform like Slack, taking notes in shared documents that are easy to access later, and migrating documents to cloud-based collaborative platforms instead of relying on desktop-based software.
Once your small business has the right tools, you can boost efficiency and streamline your internal communications. 
The Risks of Ignoring Employee Feedback Are Too High
For companies that might be tempted to sweep internal communication issues under the rug, they should understand that the risks to their reputation and future success are simply too high. 
According to research by Glassdoor, job seekers rely on word of mouth and online reviews to evaluate potential employers – and most will steer clear of drama-filled or dysfunctional workplaces. Research by Indeed corroborates this claim, with 46% of job seekers saying that a company's reputation could make or break their decision to accept a job offer.
By consulting with an HR company and investing in improved internal communications today, you won't be blindsided by a crisis tomorrow.
---
The Atlanta Small Business Network, from start-up to success, we are your go-to resource for small business news, expert advice, information, and event coverage.

Follow us on Facebook here and stay up to date or catch-up on all our podcasts on demand.
While you're here, don't forget to subscribe to our email newsletter for all the latest business news know-how from Atlanta Small Business Network.
This has been a JBF Business Media production.