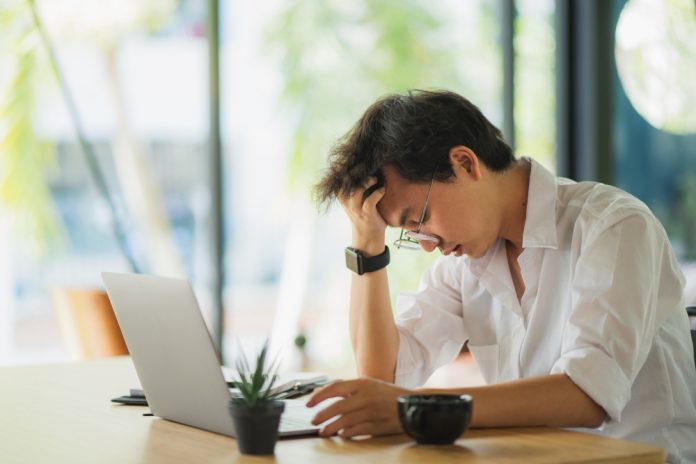 The past few years have been hard on everyone, including your employees. The importance of mental health was already gaining traction in conversations. But the COVID-19 pandemic helped shine a brighter spotlight on the need for more significant mental health initiatives in the workplace. 
Small businesses are in a unique position when it comes to topics such as mental health and wellness. For one thing, they don't have the deep pockets to offer every employee a free gym membership or to fund expensive wellness retreats. For some, even offering group health insurance seems out of reach.
But that doesn't mean that you, as a small business owner, can't take meaningful steps to improve the mental health and well-being of your employees. And often, the smaller structure and close-knit relationships found in small businesses are a benefit rather than a hindrance.
This article will look at the rising importance of mental health initiatives in the workplace and how the business itself will benefit when employees are healthy, both physically and mentally. We will also offer some advice on how even the smallest of small businesses can integrate mental wellness into everyday operations.
The US Surgeon General's framework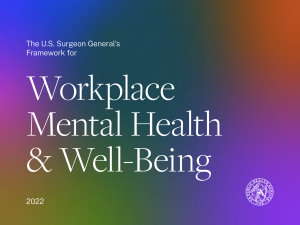 This past October, United States Surgeon General Dr. Vivek Murthy released a new Surgeon General's Framework for Mental Health & Wellbeing in the Workplace. The report outlines the role workplaces play in the promotion of health and well-being of workers and communities.
According to the report, there are more than 160 million people in the US workforce, and the average full-time worker spends about half of their waking life at work. It's easy to see how a working environment can significantly impact employees' overall health and well-being.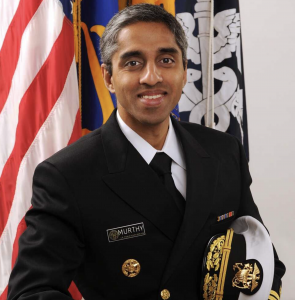 According to a 2021 survey, the number of workers who are struggling with mental health conditions has increased by 17 percentage points over the past two years, with 76% of US workers reporting at least one symptom of a mental health condition. More importantly for employers, 81% of workers say they will be looking for employers who support mental health in the future, and 84% report at least one workplace factor that negatively impacted their mental health.
"A healthy workforce is the foundation for thriving organizations and healthier communities," said Murthy. "As we recover from the worst of the pandemic, we have an opportunity and the power to make workplaces engines for mental health and well-being, and this Surgeon General's Framework shows us how we can start."
"It will be worth it, because the benefits will accrue for workers and organizations alike," said Murthy. 
The Surgeon General's five essentials for workplace mental health and well-being
Protection from Harm

– creating physical and psychological safety conditions, including enabling adequate rest, normalizing support focusing on mental health, and promoting Diversity, Equity, Inclusion, and Accessibility (DEIA) programs and policies.

Connection and Community

– Fostering positive social interactions and relationships in the workplace, creating cultures of inclusion and belonging, and fostering collaboration and teamwork.

Work-Life Harmony

– Promote practices that better assure work-life harmonies, such as autonomy, flexible and predictable schedules, increased access to paid leave, and respect for work and non-work boundaries.

Mattering at Work

– Provide a living wage, engage workers in workplace decisions, build a culture of gratitude and recognition, and connect individual work with the organizational mission.

Opportunities for Growth

– Offer training, education, and mentoring, foster clear, equitable pathways for career advancement, and ensure relevant reciprocal feedback.
Mind share partners – The state of mental health in the workplace 
Other evidence of the importance of focusing on mental health and well-being in the workplace can be found in Mind Share Partners' 2021 Mental Health at Work Report. The report collected responses from 1,500 US adults with full-time jobs across a wide swath of demographics.
The survey found that the percentage of employees leaving jobs for mental health reasons has skyrocketed from 34% in 2019 to 50% in 2021. Those percentages are even higher among Millennials (68%) and Gen Z'ers (81%).  
The most helpful information in Mind Share's report, as far as small business owners are concerned, is the reporting of which workplace scenarios contributed to poor mental health outcomes. Respondents said emotionally draining work, an uneven work-life balance, poor communication practices, and a minimal sense of connection to or support from colleagues and managers were the leading factors in creating detrimental work environments.
The good news is that employers who support their employees' mental health experience better results from their employees. Employees who reported feeling supported in the workplace were 26% less likely to report symptoms of a mental health condition, less likely to underperform or miss work, had higher job satisfaction, and intentions to stay with their current employer. They also report holding more positive views of their company and its leaders, greater trust in their company, and pride in their job roles.
How to support your employees' mental health
Depending on your organization's size and scope, accommodations for mental health conditions may be required under the Americans with Disabilities Act. In an article from Forbes, even if your company is too small to fall under these guidelines, both your business and your employees will benefit when they receive resources and support designed to improve their mental health.
Below are our top tips on how you can create a culture that reflects the overall importance of mental health in the workplace.
Provide flexible scheduling options whenever possible

 – Not every company can allow employees to work remotely. But research shows that employees with access to flexible schedules, including accommodations for medical appointments and mental health counseling, benefit from them.

Revisit insurance offerings

– Most small-group insurance plans for employees likely have provisions requiring them to cover mental health and substance abuse disorders. If you can find it in the budget, insurance can provide numerous benefits for employees by providing coverage for treatment, counseling, and doctor's visits.

Inform employees of available free resources

 – There are many free online resources that individuals can access for information, mental health screenings, and even referrals. One example is the 

Behavioral Health Treatment Services Locator.

 Another great resource is the 

National Institute of Mental Health

, which provides information on crisis call lines and online chat for those struggling with mental health conditions.

Promote an open-door policy

– Employees who feel they can approach leaders with concerns are more likely to do so. Foster open communication with your employees by having frequent one-on-one conversations and check-ins, and be sure they understand that you will listen to their struggles and work to find ways to improve the situation for them.

Maintain break rooms and rest spaces

– Setting aside space for employees to step away from work and take breaks will help them decompress during a demanding workday. Allow employees access to these spaces and follow through on providing much-needed breaks.

Consider employees' mental health and well-being

– Business owners have a direct effect on their employees' stress levels and well-being. Creating a culture that supports your employee's mental health means considering how every action will affect them directly.

Create opportunities for relationship building

– Workers who have strong relationships with colleagues have greater job satisfaction. Work parties, outings, celebrations, and other activities can create an environment where employees have the chance to unwind, relax, and build valuable relationships with each other.

Provide recognition and appreciation

– Acknowledging your employees' hard work and accomplishments will drive them to be more productive and engaged, two qualities that directly affect their mental well-being.

Create pathways for advancement

– Today's workers demand ongoing training opportunities and the ability to grow their careers within an organization. Providing these things will help employees feel more secure in their jobs and have optimism about their futures, as well as improve your retention rates.
How to support your own mental health and well being
Every business owner has likely felt overwhelmed and under fire – probably on a regular basis. Running a business is challenging, and the stressors can add up and take a real toll on your own mental health.
The problem comes when mental stress harms your company's performance or potentially bleeds over onto your employees. Your team will feel your anxiety and take it as a sign that things aren't going well, thereby creating more stress in their workday. 
Here are some tips on how to de-stress and promote your own mental health and well-being. 
Take the time for self-care

– Personal days were designed for this very purpose, but business owners may often feel like the company will collapse if they step away. Work on building a team that can keep the boat afloat without you constantly at the helm so that when you need a day off, you can take one without the world ending.

Delegate

– Business owners often try to fill every role in their company and constantly feel the need to step and take the reins. While it's good to maintain oversight of operations and be a guiding force for your team, delegating work to competent leaders will benefit you in the long run. Delegating responsibilities will also help your staff by allowing them the chance to take a more prominent role in daily operations.

Don't neglect medical care

– Physical and mental health are inextricably linked. It can be all too easy to reschedule medical appointments in favor of a long workday, but doing so can quickly turn into a snowball situation.

Talk it out

– Having someone to really listen to your troubles is a great way to unload and gain a new perspective. Fellow business owners can be great resources who will understand your personal struggles. Close friends and family are also an option—they are likely to listen without judgment. Talk therapy and counseling can also be helpful, providing a safe space to be open and honest about your feelings.
Conclusion
Both mental and physical health are linked with work satisfaction and performance. So, it only benefits small business owners to maintain a constant focus on promoting both for themselves and their employees.
When companies fail to provide the resources and foundation employees need to thrive, then overall performance will drop. Employees will be less engaged, have lower productivity, and likely turn in subpar performances. They will miss work more often, make poor decisions, and can even become safety liabilities.
On the other hand, employees who feel supported by their organizations will become drivers of positivity in the workplace. They will stick around longer, be more engaged with their jobs, and create an environment that leads to greater profits and success for your company.
---
The Atlanta Small Business Network, from start-up to success, we are your go-to resource for small business news, expert advice, information, and event coverage.
While you're here, don't forget to subscribe to our email newsletter for all the latest business news know-how from ASBN.