In the realm of improving business and increasing revenue, there is no greater buzzword than engagement. Engagement means connecting with prospective customers and clients in a meaningful way–and typically in a way that ultimately drives sales and improves the bottom line.
But methods of engagement can be difficult to determine–and even more difficult to execute well. From social media reach to measured email marketing campaigns, engagement methods run the gamut. But as with all marketing techniques, certain engagement trends are more timely and successful than others. Therefore, if you want to maximize your potential engagement this year, these are the top engagement trends for 2020.
Location-Based Mobile Interactions
As you know, Google has made it a top priority to improve location-based search results as well as geo-targeted advertisement delivery. While early engagement trends focused on creating branded apps to deliver location-based deals and information–such as shopping centers that invited shoppers to download a proprietary app to get access to exclusive details and timely sale information–today's engagement trends have broken out of their application-based silos and transcended into standard mobile search results and targeted mobile ads, delivering location-based messages to customers at in the right place and time.
Among the newest engagement trends are utilizing wi-fi opportunities or very granular IP address information to further target location-based customers, with even mom and pop brick and mortar establishments benefitting.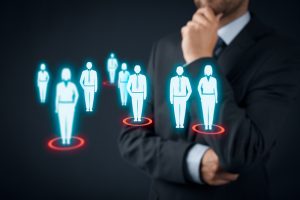 However, the trend in 2020 will also be for online-only companies to better target location-based mobile interactions when appropriate. 100% online companies have historically had a difficult time competing with physical locations in certain search algorithms–yet the very premise of many startups is disrupting old industries with new, virtual versions of brick and mortar establishments.
Permeable Gamification
Historically relegated to teenagers on social media networks, interactive games and quizzes are starting to break out of their early models and into branded, consumable, shareable content. Where Facebook helped Buzzfeed-like networks ask yesterday's teenagers to take a quiz to determine "which type of fruit" they were, today's brands know they can use these same tools to push advertising and increased engagement.
Early applications include television shows and major motion pictures advertising new movies and television seasons by identifying participants by character type or quizzing on trivia knowledge, this trend should begin to get traction in other industries quickly.
Influencer Networks and Natural Connections
It isn't a secret that referrals from friends and trusted sources are paramount to closing customers. Review sites such as Yelp and Angie's List have been built on the back of customer reviews and peer recommendations.
User forums, popular blogs and even well-developed Pinterest boards are all today's greatest sources of early information and user interactions. Whether you're in B2B or B2C markets, harnessing your referral sources and influencer networks is crucial to positive engagement this year.
To properly encourage influencers and referral sources, remember that it is about quality over quantity. You don't need or want to appeal to the largest number–you just need to entice the most important influencers. Whether you have a few key brand advocates on Instagram or a popular blogger singing your praises, utilizing your best and most influential referrers is a major method of engagement this year.
Branded App Development and In-App Placements
There is, quite possibly, an app for everything these days. And whether you're a big brand or a small business, creating an app for your product, service or business is easier than ever. Whether you want to create an in-store loyalty program or an app to help track your product–or any other app you can think of, really–there are people and services out there that can help you do this at fairly reasonable costs.
Keep in mind that your app won't be for everyone–you shouldn't get too hung up on making it to the top 10 in the app store unless your product is the app. Rather, finding ways to get your current and prospective customers to download and engage with your app should be your goal. 
Social Selling
Samsung set the bar really high–first with the selfie heard around the world at the Oscars to a more recent Oval Office quality selfie between David Ortiz and President Barack Obama. While both product placements may have caused quite a stir, the reality is social selling is blurring the line between product placement, sponsorship, and advertisement. 
Where older, early versions of advertising in news feeds and alongside social content backfired as unnatural and overly promotional in nature, blending promotion with natural social placements is the newest engagement trend. 
Enhanced Crowdsourcing
From crowdsourcing to crowdfunding–Kickstarter is one of the most popular–the idea of using a "crowd" to get projects underway is the next engagement trend for 2020. With not-so-humble beginnings in project funding–even Facebook just bought out a Kickstarter project for a billion dollars–the idea behind this engagement trend is harnessing the public to create and spread your message.
Virtual Integrations
With an ever-increasing rate of content consumption across the web and devices, the ability to get your message in front of the right audience and the right time gets more and more difficult. To counter the potential for falling on deaf ears, virtual engagement strategies, from hosting old-fashioned webinars and fully virtual conferences to creating in-app virtual integrations for enhanced experiences, all work together to help engage your already interested customers. 
Utilizing next-generation technology, from NFC tags and QR codes to Wi-Fi targeting and virtual meetings, today's most successful brands are including virtual integrations to spur additional engagement. 
Conclusion
While not all of these engagement trends will apply to every company–perhaps your budget limits you to a few, or your particular product is more geared towards a selection rather than all of them–the most important thing to keep in mind is that today's true engagement trend is about quality over quantity. Where old engagement metrics believed that more was more, today's only agree with that if more equals qualified, interested potential customers.
Simply engaging the public for the sake of engagement does little to spur increased sales unless you have a basic, mass-market consumer product (think Coca Cola). For the rest, selective engagement is a quality game–where utilizing the latest in engagement methods will set you apart from the rest.
---
The Atlanta Small Business Network, from start-up to success, we are your go-to resource for small business news, information, resources.

Follow us on Facebook here and stay up to date or catch-up on all our podcasts on demand.
While you're here, don't forget to subscribe to our email newsletter for all the latest business news know-how from Atlanta Small Business Network.
This has been a JBF Business Media production.