Email and text messaging are the most heavily used features on smartphones. It goes to show that people tend to be far more comfortable texting than making phone calls. Emails and texts, however, are not right for every situation. Sometimes, a phone call is more appropriate.
1. When You Need to Say You're Sorry
When you have a difficult message to get across, like apologizing for something you've done, doing it over email or text message is always easy. You have a screen to hide behind, and you don't need to be live with the person that you are apologizing to. This is why typing out an apology doesn't carry much weight. It's when you put yourself on the line and risk their displeasure when you apologize, that you truly make a gesture that counts. It doesn't matter that you could screw it up when you go off-script. You can always prepare a list of talking points before you dial.
2. When You Believe There Might Be Lots of Questions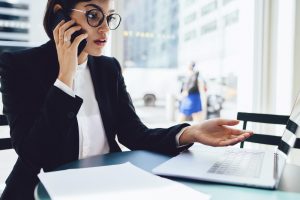 Emails are great when you need to talk about one or two points. In real life, however, business conversations tend to come with plenty of questions, often ones that require lots of back-and-forth. When each answer calls up more questions, email or messaging is clearly not the most efficient medium to use. Instead, phone calls make optimal use of your time. When it's spoken conversation, questions can be answered immediately.
There certainly is a problem with back-and-forth conversations over the phone. The parties to the call may not remember everything that was said. For this reason, it may be reasonable to record the call with the permission of all concerned, and to then email a sort of transcript to the other party.
3. When There is a Complicated Subject to Discuss
Customer service is usually done over a phone call, rather than email. This is because complicated matters are usually time-consuming to describe in writing. Even once problems are explained, replies usually need to address every area of the question, which means that there is further complication involved. The rule applies not just to customer service, but to any complex interaction. The immediacy of the phone call is far more preferable to the slow, one-sided nature of emails.
4. When You Haven't Replied Promptly
The average inbox has about 50 unopened emails at any point. This includes important emails. When you put off answering an email, it possibly offends the sender. While people do understand the problem of email overload, having to suffer through neglect is a difficult thing. While you don't need to apologize, you do need to respond with some sense of urgency. An email reply can seem unsatisfying. A phone call, on the other hand, is the best way to demonstrate a willingness to make amends.
5. When There is a Personal Message to Talk About
A recent study at the University of Michigan found that use of technology resulted in a fall in empathy by 40% (ipearlab.org/media/publications/Changes_in_Dispositional_Empathy_-_Sara_Konrath.pdf). Using written communication rather than speech can simply come across as distant and uncaring. It is simply the result of the inability of the written word to adequately convey emotion. When you need to talk about something personal, perhaps a personal problem experienced by a client, a phone call is far better.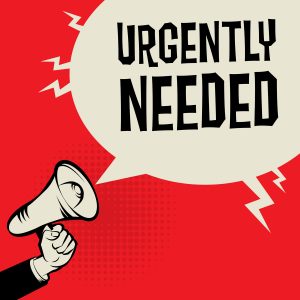 6. When it's Urgent
Deadline-Obsessed culture is everywhere. In many cases, people won't even do anything unless there's a deadline to keep the pressure up. When something is important, you can't simply send out an email and hope that it will be answered. Emails are rarely answered in time. When something is urgent, a phone call is the only way to go.
Email is perfectly appropriate in many everyday situations. In some circumstances, however, a phone call is simply far better.
---
The Atlanta Small Business Network, from start-up to success, we are your go-to resource for small business news, information, resources.

Follow us on Facebook here and stay up to date or catch-up on all our podcasts on demand.
While you're here, don't forget to subscribe to our email newsletter for all the latest business news know-how from Atlanta Small Business Network.
This has been a JBF Business Media production.