Greater employee engagement can boost customer satisfaction, increase productivity, and improve retention rates. These three benefits have encouraged companies to invest in elevating the employee experience.
Despite this, only 13% of today's employees report feeling engaged and satisfied at the workplace. To help you improve success rates, we've added the top five ways you can bolster your employee experience. But before that, let's have a quick glance at what an employee experience is and why it is crucial for your small business's success.
What is the Employee Experience?
Employee experience refers to what workers encounter and observe during their tenure at a particular organization. It encapsulates how employees interact with various processes, systems, and events. The journey starts with the first interview right through the exit when the said organization and the candidate part ways. 
Company culture, tech-adaption, and physical workspace are three core aspects that define and alter employee experience during the tenure. The following four components describe an employee experience:
Conversations: It involves the conversations that employees have regarding the company while going through challenging situations

 

Thoughts: What goes through an employee's mind during such situations?
Emotions: What kind of emotions and feelings do they experience? And what is the frequency and intensity of a particular emotion?
Actions: Lastly, what steps do employees take to express themselves?
The Life Cycle of Employee Experience
A company must know and understand the different stages of the employee lifecycle. By doing so, HR managers and other decision-making bodies can improve and enhance various touchpoints for a wholesome experience. It includes:
Recruitment: It is the first interaction that a prospective employee will have with an organization. At this stage, the audience is vast, and there are just too many mouths to talk about the company. Therefore, HR managers need to effectively introduce company culture, build trust and offer a smooth hiring process for a positive rapport.
Onboarding: This is when the candidate is inducted into the company and introduced to the inner circle. Here, s/he becomes the part of the organization, and thus a warm and welcoming experience will ensure quick adaption and adjustment. 
Job Period: It is the longest phase of the employee journey with various ups and downs and positive and negative experiences. Daily routine, work relationships, growth opportunities, learning gateways, team collaboration, internal communications, and other factors impact the overall experience.
Farewell: It includes the exit interview and various other departure processes, such as experience certificates, reference letters, clearance of dues, and interpersonal relationships. A satisfied ex-employee will always stay in touch, help when needed, and build your reputation even without being a part of it.
Benefits of Employee Experience
A positive employee experience is beneficial for the onboarded staff and offers many advantages to the company. The employees are the non-deputed yet the most reliable brand managers of any organization. A happy work staff will also yield higher results, increased profits, and better market positioning. So, here we discuss the top 4 benefits in detail:
Improved Productivity
When employees are engaged in a happy and healthy environment, they yield better results and productivity. In addition, it also boosts a safe work environment, healthy peer competition, and overall team building and management. It also lowers the rate of employee absenteeism while affecting team morale. 
Talent Acquisition
Companies with a positive work culture can attract and retain top talent. With the increasing competition and challenging times, such as the Covid-19 pandemic, every business needs to hire and hold on to a productive and efficient task force to avoid repercussions and losses. 
Premium Work Quality
According to a Harvard University Psychologist, Shawn Achor, more than IQ and skill proficiency, employee happiness contributes to the success of a job. A happy brain sees and determines a higher number of possibilities and solutions. It also increases one's creativity level and problem-solving mechanism. 
Optimal Customer Experience
Employee experience influences all aspects of your business, including customer experience. A disengaged and unhappy employee will not efficiently cater to customer needs. On the other hand, happy employees display better interaction and dedication in resolving customer queries. They also have a better understanding of its product, services, missions, and goals; thus, improving overall functionality. 
Top Ways to Elevate the Employee Experience at Your Small Business
Your company's physical workspace, technology, and culture are critical components of the overall employee experience. Strengthen the employee experience by following the steps below:
Think About the 'Whole-Person'
Go beyond offering useless employee benefits and think about your employee's whole-person well-being. It includes physical, financial, emotional, and work well-being. It's living with purpose, feeling confident and lively, and working for a brighter future. However, this requires the whole company and its environmental support. 
Most companies want to provide this for their employees but find it challenging. But the fact is that when you show your employees that you genuinely care and that you're seeking ways to improve whole-person well-being, you'll notice tangible results. 
According to insightful research, 91% of employees with high well-being and organizational support report more excellent retention rates. In addition, when employees feel that their employers care, they're more than 38% more engaged. 
Understand Your Employee's Perspective
Put yourself in your employee's shoes to gain a deep understanding of their pain points and what they want. Doing this opens the doors to a brand new view of the problem and allows you to understand their concerns better. 
You'll also learn to tackle employees' pain points creatively; thus, freeing them from the trouble of solving problems for the business and customers. Try forming employee personas to move away from one-size-fits-all solutions. 
Your employee personas should extend to various workers, such as contract workers, candidates, freelancers, and even alumni.
Foster Organizational Support across Your Business
Organizational support includes:
Team support
Manager support
Leadership support

 

Work environment

 

Social networks

 

Strategic alignment

 

Well-being programs/tools

 

Work culture
In simpler words, organization support comprises the resources and tools an organization provides employees to encourage well-being. 
Multiple pieces of research reveal that managers are the most crucial factor. Unfortunately, managers often lack the resources and tools to talk with employees about well-being improvement. 
Whether it's ensuring employees feel worthy, setting realistic expectations, or sending a motivating message of encouragement, support from managers is vital for providing overall organizational support. 
Make Your Actions Speaker Louder
It's easy to come up with useless benefits, brag about them, and say that you treat your employees well. But only employers who truly live up to their words can make a significant impact on their workers. 
Instead of wasting time telling everyone, you're going to do something, be proactive and do it. Once you follow through on what you say and foster trust, boosting engagement and retention rates will naturally increase.
Integrate Transparency in Your Company
In today's era, employees demand a fair and open workplace involving adequate transparency. And without the full force of your employees, you'll find it impossible to obtain tangible success. 
Providing transparency to your workforce and refraining from keeping them in the dark helps ensure a positive employee journey.
The Don'ts of Elevating Employee Experience
Here are several things you should avoid if you're aiming to elevate employee experience:
Don't Rely on Yearly Reviews
Employee satisfaction surveys are the foundation of all employee experience strategies. Thus, it would be a mistake to take them only once every year. 
Today, employees seek real-time feedback on an everyday basis alongside annual reviews. So, employers should focus on creating an easily accessible feedback system.
Don't Make Promises You Can't Keep
Avoid making promises you can't keep at all costs. It can also break the trust between managers and the employees and diminish your company's reputation. 
With the endless amount of online employer review sites, a single bad employee experience can jeopardize your company's rapport and ability to attract candidates. 
Don't Ignore Employee's Concerns
The easiest way of destroying your company's chance of success is by ignoring employees' concerns. Although negative feedback can be challenging to hear, they is necessary to drive positive changes. 
So, invest in a well-oiled and easily accessible feedback system that allows employees to voice their concerns.
Why Should You Enhance Employee Experience?
Here, we discuss the top three reasons for elevating employee experience:
Changing Times
It is expected that millennials will represent 75% of the workforce by 2030. The new-age employees look for a more meaningful work experience that aligns with their goals and values. Thus, nowadays, employees expect and demand a unique and personalized experience, offering ample growth opportunities and personal development. 
Volatile Economy
Global crisis, tech revolutions, and pandemics have redefined our work life. Despite the changing times, employees remain the biggest asset of a company; therefore, today, HR is much more focused on employee-centric approaches.
Rise of Social Media
Due to the boom of social media, our world has become a global village. This is good and bad news for businesses. Though they can now easily reach a broader audience, they are also prone to social judgments. Today, employee advocacy gets viral quickly, impacting your corporate image in the market. 
The Bottom Line
Despite the countless benefits of increasing employee experience, only 9% of businesses are 'very ready' to address the issue. Make sure you're one of the 9% of companies working to create a strong employee experience. 
Because when organizations curate a positive employee experience, they can enjoy 2x the customer satisfaction and innovation. You can also garner 25% higher profits!
---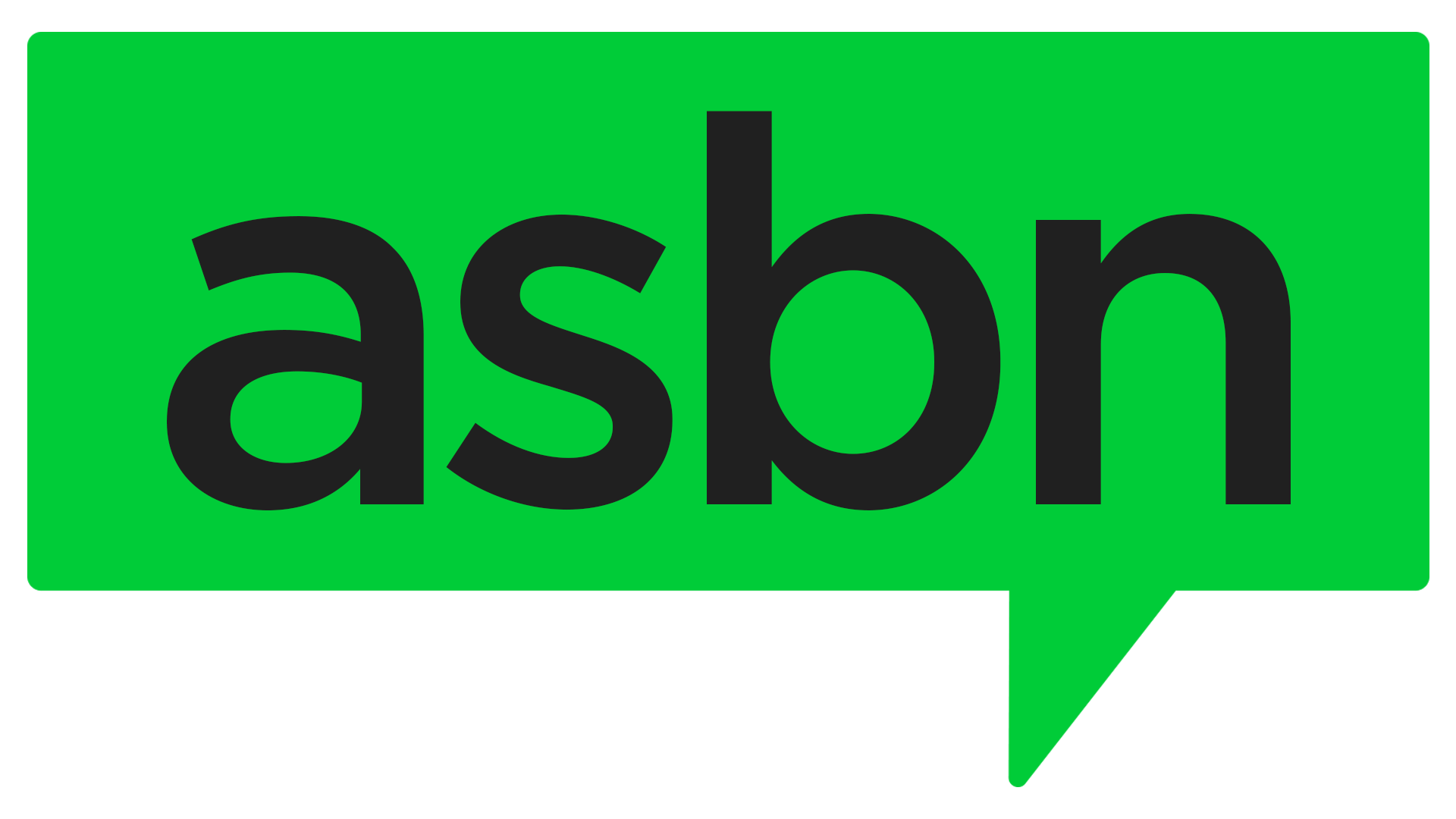 ASBN, from startup to success, we are your go-to resource for small business news, expert advice, information, and event coverage.
While you're here, don't forget to subscribe to our email newsletter for all the latest business news know-how from ASBN.