A thought that likely entered your mind after you considered the potential of that innovative new business idea was," how am I going to fund this?" Concerns about attracting business funding make absolute sense.
Entrepreneurs have to face the sobering truth that 30 percent of businesses fail in their second year and that one of the main reasons for this is a lack of funding. However, many small business owners are choosing to be more intentional about their expenses and how they secure funding for them. A tactic used by many new entrepreneurs is the practice of bootstrapping.
Bootstrapping is the process of starting a company without outside help or capital. It is the true definition of being a "self-starter." Many successful companies have followed this format, for example:
Sara Blakely launched the largely successful and Atlanta-based women's undergarment company,

Spanx

with $5,000 of her savings. She still owns 100 percent of the company, and

had $400 million

in sales in 2016.

Github

founders, Tom Preston-Warner and Chris Wanstrath, started Github with only a few thousand dollars and spent the early days working remotely at coffee shops. In 2015, the company was

valued at $2 billion

.

In 1957, Yvon Chouinard, founder of

Patagonia

, taught himself how to blacksmith at 18 years old and made climbing hardware with used equipment. The company posted

$600 million

in revenue in 2013.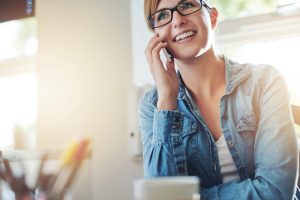 Many entrepreneurs have grown their companies with their own hard work and funding. While it does require determination and discipline, it comes with the benefit of not having to appeal to the wants of investors or having to pay back funds to a bank. So, how can you make the art of bootstrapping work for you? Take a look at our tips.
Understand the Pros and Cons of Bootstrapping for Your Specific Business Model
Bootstrapping is not a one-size-fits-all approach. While it may work for some business ideas, it may be a disaster for others. Look at all your expenses and realistically project the amount of money, time, and help you will need to get your business going. If you are starting a home-based accounting firm, self-funding your business may be the best option for you. However, if you are planning to launch a high-cost technology firm that requires a brick-and-mortar office, you may need a more detailed funding model that goes further than bootstrapping.
Know that You Will Handle Many Roles
One of the ways that self-starting entrepreneurs save money and make it easier to self-fund their business is to wear all the hats. You will be the marketer, accountant, customer representative, operations professional, and overall face of your company. While this may feel overwhelming, don't shy away from learning a new skill. Not only will this save you money, but it will also make you more aware of what you need when you can hire someone. Take advantage of resources like YouTube and free courses at places like SCORE and General Assembly.
Don't Give up Your Day Job Just Yet and Engage in Crowdfunding
While you may be tempted to give up your full-time job to focus on your business, don't quit just yet. While a full-time or even part-time job can take you away from your business, it can be a significant funding source. While managing your time may be challenging, with proper planning and preparation, your job can help you generate immediate funds. This situation might not be a long-term arrangement, but it can help you continue to self-fund your company in the short-term. You can also add crowdfunding to your funding model. Tools like Kickstarter and Indiegogo can help you connect with audiences that like your product or service and may want to provide funding.
Be Intentional with Your Marketing
You may be tempted to use larger traditional methods for marketing, but bootstrapping requires you to be a bit more creative. Search for low-cost and creative marketing methods and digital applications. For example, instead of hiring a full-scale marketing firm to handle your social media, make time to use free apps like Hootsuite or Buffer to schedule your own and add Facebook ad spending to your budget. Also, work to make connections with local influencers who can create a buzz regarding your services and offerings.
Work Remotely
Instead of paying a large amount of money to rent an office or join an expensive co-working spot, save money by setting up a home office and working remotely. This situation could also be a selling point for your company when it comes time to hire talent. Having a distributed team allows you to save money on office furniture, equipment, rent, and utilities while putting you in a position to not have to adhere to geographic limitations when hiring talent.
Embrace Bartering
Again, you are going to need a consistent flow of cash at your disposal. One of the ways to preserve this money is by embracing the practice of bartering. For example, if you require professional photos of your product and you offer social media marketing services, see if you can trade with someone who provides the service of photography. Both of you are getting what you want without having to pay a hefty price.
Invest in an Accounting App
This step is crucial for two reasons. It will allow you to keep a close eye on cash flow, while also keeping up with your payables and receivables. Many entrepreneurs and small business owners get into a tight spot because clients fail to pay their debts. An accounting app can help to remind you to reach out regarding invoices and keep track of who has paid. It will also enable you to keep track of suppliers you also need to pay. An accounting app will encourage a consistent (and accurate) flow of cash to handle other business expenses that arise.
Final Thoughts
In a perfect world, everyone would be able to obtain a large-scale investment from a venture capitalist. Unfortunately, there is much competition and not enough funds to go around. So, entrepreneurs can leverage their funds and skills to bootstrap their business. Bootstrapping gives you the freedom to run your business on your terms. It also allows you to fund your business without loans or the input of investors who now have more control. While it can be a challenge to self-start your company, it can pay off in the long-run.