According to the U.S. Small Business Administration (SBA), there were over 30 million small businesses in the U.S. in 2018. Not only do small businesses bring growth to their communities, the SBA also reported that small businesses "accounted for 65.9% of net new job creation" from 2000 to 2017.
The success rate of small businesses hovers around 80% after one year of establishment and drops to around 50% after five years. Reasons for the low five-year survival rate can vary, but a very common one is the need for more money. A widespread misconception about businesses taking out loans and other financing options is that they are failing and need funding; however, this is not always the case and it is sometimes a good idea to take out loans earlier.
The SBA notes that the reasons small businesses seek financing include "to start a business, purchase inventory, expand a business, and strengthen the firm's financial foundation." Starting a small business isn't just about paying the application fee and then producing a product or service. Instead, other things must be thought of, including inventory or equipment, real estate needs, and the current market and competitors.
Loans are a very common method of funding, and the SBA even offers LenderMatch, which connects small business owners with "loans guaranteed by the Small Business Administration." Many different companies can help small businesses find a good loan option for them, and most of them try to provide users with fast cash, competitive rates, flexible terms, and clear repayment agreements.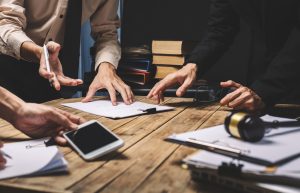 Anna Serio of Finder.com reported that "the average size of all business loans was $663,000 in 2017" and that 59% of borrowers reported the reason was to continue growing their company in the hopes of expanding. She also reported that banks are still the main source people go to for their loans despite the availability of online lenders, credit unions, community development financial institutions (CDFIs), and more. The chance of getting approved by banks, however, is lower than that of online lenders and CDFIs, so many small business owners look to other sources after being denied by a bank.
The best small business loan usually varies on the needs and financial status of the business, but some of the best loans are outlined below.
Lendio
Lendio is one of the most prominent lenders available. The service prides itself on providing "easy" service, meaning small business owners can just fill out an application and then see options from over 75 lenders. Lendio helps users choose which one might be the best and claims that small business owners can get the needed capital "in as little as 24 hours." Some users complain that Lendio's interest rates are extremely high and they receive constant marketing calls and emails; however, the fact that there are so many options encourages many small business owners to make it their first stop when looking for a lender.
Kabbage
Kabbage is a newer company compared to many others, but it has become a go-to for small businesses looking for a loan up to $250,000. Small businesses that are looking for over that amount will have to look elsewhere, but the minimum requirements for businesses to apply for a line of credit loan with Kabbage are having been in business for one year and at least $50,000 in annual revenue or $4,200 per month for the last 3 months. This is much more lenient than some loans, which is attractive to businesses that may be struggling. The potential downsides to Kabbage are that every loan goes through Celtic Bank, so loan availability will depend on that bank's financial standing, as well as there being a shortage of timing options. All loans are either for 6 or 12 month terms, which is shorter than other options; therefore, it might not be the best option for businesses wanting a long repayment period.
OnDeck
OnDeck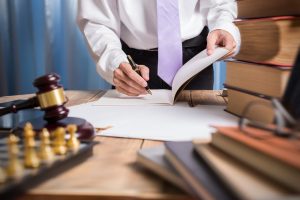 offers term loans up to $500,000 and lines of credit up to $100,000. Funding comes from wealthy sources such as Credit Suisse and OnDeck offers speedy loans instead of a long, arduous process. Despite the website advertising simple interest and annual interest rates as low as 9% and 9.99%, respectively, it also footnotes that weighted average rate for term loans is 25.3% simple interest and 48.7% AIR, making it one of the more expensive options. Also, repayment is done daily or weekly instead of monthly, which may put an additional financial strain on some businesses.
Funding Circle
Headquartered in London, Funding Circle has been active since 2011. Though the application process is quick, the qualifications are much stricter than other services because Funding Circle requires tax returns, business bank account statements, debt information, and personal guaranty forms. Top-rated borrowers can get rates around 5%, which is a much better number than other options, but any applicant must be seeking $25,000 or more, which is more than some businesses need.
BlueVine
BlueVine is another attractive option for small businesses looking for a loan. BlueVine offers invoice factoring and lines of credit to businesses that bring in a revenue of at least $100,000; however, it also approves businesses that have only been in business for three months. BlueVine approves businesses with less-than-stellar credit and its website boasts "approvals as fast as 20 minutes." This is a good option for businesses that are bringing in money but have been active for less than a year.
Conclusion
There are plenty of options to choose from when looking for a small business loan and others are being created, including offers from PayPal. Regardless which company is chosen, anyone who is thinking about starting a new small business must take into consideration factors including funding and cash flow, management, pricing, trends within the industry, and more. A very common mistake of small business entrepreneurs is that they have unrealistic expectations of how much money they really need to stay afloat, but with the proper planning and dealings, loans can help small businesses succeed.
---
The Atlanta Small Business Network, from start-up to success, we are your go-to resource for small business news, information, resources.

Follow us on Facebook here and stay up to date or catch-up on all our podcasts on demand.
While you're here, don't forget to subscribe to our email newsletter for all the latest business news know-how from Atlanta Small Business Network.
This has been a JBF Business Media production.