At President Trump and the Coronavirus Task Force Hold Briefing on Tuesday, Treasury Secretary Steven Mnuchin announced changes for tax season aimed at bringing relief to individuals and businesses during these uncertain times. While ordinarily taxes must be filed by April 15th–unless extra time is requested correctly and granted–the federal government is allowing many to defer payment for ninety days.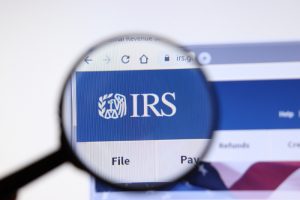 "If you owe a payment to the IRS, you can defer up to $1 million as an individual — and the reason why we are doing $1 million is because, that covers lots of pass-throughs and small businesses — and $10 million to corporations, interest-free and penalty-free for 90 days. All you have to do is file your taxes, you'll automatically not get charged interest and penalties," Mnuchin said during the briefing. 
Secretary Mnuchin did advise that those who can still file by April 15th should try to do so. The earlier one files, the sooner they can receive their refund, money that is sorely needed by many whose jobs and businesses are currently on hold. 
Related: The Trump Administration Provides Economic Relief for Small Business Owners Through Low-Interest Loans
Senate Finance Committee Chairman Chuck Grassley (R-Iowa) released a statement following the announcement commending the President and Treasury's actions. "This is a commonsense step to afford individual Americans and businesses access to financial resources they need during this time of economic and social disruption," Grassley said. "This will allow individual filers, small businesses and corporations more financial flexibility in the months ahead as the country faces continued fallout from the coronavirus." 
This is not the first time the IRS has extended deadlines. The move typically comes after natural disasters as a relief to those affected. Last year victims of severe storms, flooding, and tornadoes in South Dakota qualified, as did Texas victims of Tropical Storm Imelda. The IRS has also extended the date in the face of technological challenges: in 2018, taxes were due on April 18th after an e-filing outage.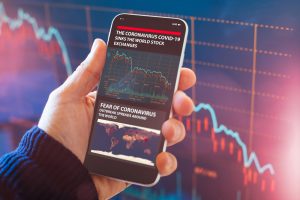 A word of caution is called for, however. The ninety-day reprieve applies specifically to federal taxes. States are responding to COVID-19's effects in different ways when it comes to filing. Some are providing the same extension, while others are modifying the length. Some states, like Illinois and Colorado, have yet to make statements one way or the other.
Related: What Procedures to Take if You Closed Your Business During the COVID-19 Epidemic
In addition to keeping abreast of state changes, there are several Coronavirus changes to filing that are becoming familiar to many. Many states ask that citizens make use of online options as much as possible, instead of in-person filing. Georgia's Department of Revenue posted a notice at the top of their site: "Due to concerns regarding COVID-19, the DOR is encouraging all taxpayers to conduct their business with the DOR through online services. The DOR offers a number of motor vehicle and tax-related services online, without the need of in-person interactions." 
To help individuals and small businesses keep up with the many changes this tax season, the American Institute of CPAs has created several resources to help track developments as they happen. Those still unsure should reach out to the IRS for more details.
---
The Atlanta Small Business Network, from start-up to success, we are your go-to resource for small business news, expert advice, information, and event coverage.
Follow us on Facebook here and stay up to date or catch-up on all our podcasts on demand.
While you're here, don't forget to subscribe to our email newsletter for all the latest business news know-how from Atlanta Small Business Network.
This has been a JBF Business Media production.