Crowdfunding, or soliciting multiple small contributions online instead of relying on a single investor, is an increasingly popular way for entrepreneurs to raise the capital necessary to launch a company. Many entrepreneurs see success stories and think they can do the same thing by putting their profile on any random platform. However, in truth, you need to make sure the platform you choose is right for your idea.
This article will highlight some of the advantages and disadvantages of three of the most popular platforms: Kickstarter, Indiegogo, and GoFundMe. Smaller sites are also available for specific niches, and some entrepreneurs have succeeded with DIY campaigns in the past. However, these three options are widely considered the gold standard in the industry.
Each charges a fee of 5 percent of the money collected plus payment processing fees, so the following analysis does not consider the price.
Kickstarter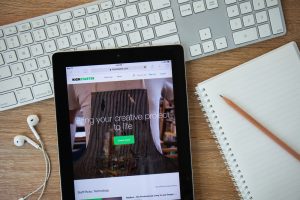 Kickstarter was the first crowdfunding platform, and in many ways is responsible for the current popularity of crowdfunding in general. Entrepreneurs explain their idea and how much money they need to turn it into reality, and then backers contribute money to meet that goal. The site uses a rewards model, enticing contributors the first, or a limited-edition version of, the product, or even an opportunity to contribute to the product's final design. They do not become shareholders in the company or earn a profit on their investment.
Kickstarter still has the largest user base of any crowdfunding platform, so it gives you the broadest possible base from which to draw. It also accepts projects from nearly any industry, so there's virtually no chance that your idea will fail to find an audience there.
However, the site is often too popular. If somebody else launches a similar concept first, your idea is likely to fall by the wayside. This is particularly problematic on the platform, as Kickstarter does not bill backers until you reach your goal. If you fail to get there within your allotted time, you'll end up with nothing but a lot of wasted time.
Indiegogo
Indiegogo is the second most popular crowdfunding platform. It has a large enough user base to fund nearly any project, but does particularly well in the tech and design industries. Like Kickstarter, it uses the rewards model. Unlike Kickstarter, you may choose between two different campaign types.
The first is All or Nothing, meaning that you either meet your goal or end up with nothing. The second is called Flexible, and it allows you to keep all of the money you collected even if you fail to meet your stated goal.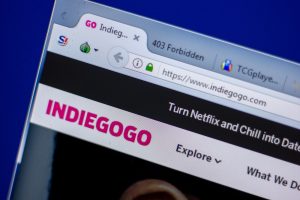 It might seem like a no-brainer to go with Flexible, but it isn't always the correct choice. Under the rewards model, you have a legal obligation to provide the product or service that you promised to your backers. A Flexible campaign may leave you without the funds to deliver on whatever you promised, rendering your startup a probable target of litigation. Since you don't keep the money unless you raise enough of it in an All or Nothing campaign, it's less of a risk.
GoFundMe
GoFundMe operates somewhat differently from the other platforms. It doesn't have any kind of incentive structure, meaning that backers will not get a product or financial return on anything they back on the site. This makes it comparable to a charitable endeavor, as backers need to really believe in what you are doing to give you any money.
If a social cause is a driving force behind your idea, you may be able to use GoFundMe. Doing so can be advantageous, as the site has no time limit and allows you to keep all of the money you raise as it comes in (minus fees, of course).
However, the lack of a time limit opens the door to spammers, making it difficult to stand out in a sea of similar campaigns. It's also not suitable for many businesses due to the total lack of an incentive structure.
Conclusion
The best way to determine the crowdfunding platform for you is to compare how they have recently fared for similar projects. You should also consider timing, as a larger campaign has the potential to crowd you out if it gets going before yours. Good luck!
---
The Atlanta Small Business Network, from start-up to success, we are your go-to resource for small business news, information, resources.

Follow us on Facebook here and stay up to date or catch-up on all our podcasts on demand.
While you're here, don't forget to subscribe to our email newsletter for all the latest business news know-how from Atlanta Small Business Network.
This has been a JBF Business Media production.