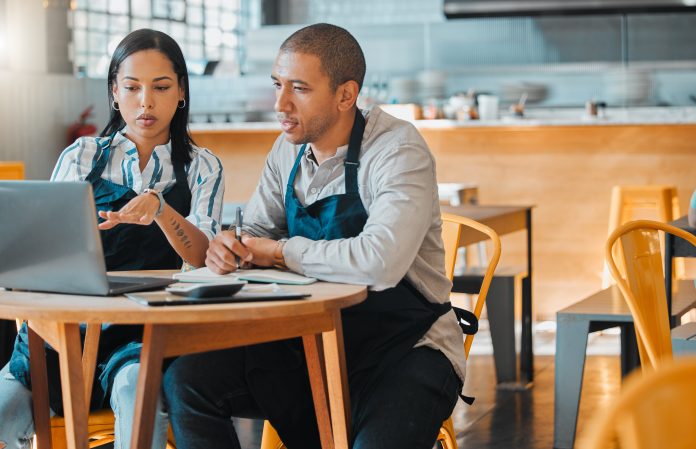 Today, small and medium-sized businesses operate in a dynamic landscape. Conventional wisdom still matters, but SMBs often face formidable business challenges like securing funding. In the age of uncertainty, SMB owners need to maintain diverse portfolios and boost innovation to secure financing.
On average, SMBs secure the first round of seed capital for around $2.2 million. However, capital acquisition tactics often get complicated. The best approach for SMBs is to adopt a singular approach to get their funding. SMB owners should use actionable insights and move past conventional funding notions. Fortunately, SMBs can look for solid investment funding even in tough conditions.
Keeping that in mind, let's look at the top 3 investment funding solutions for small and medium-sized businesses:
1. Bootstrapping
Bootstrapping is self-funding and works wonders for businesses that don't operate in a specific industry and need startup funds for transportation and manufacturing. In fact, funding your own startup has become more viable than ever.
For starters, you can receive a low-interest business credit card if you're out of savings to maintain business operations. It will give you an opportunity to borrow capital for a specific time. And the best part is that SMBs don't have to incur interest.
Sure, funding on your own comes with risks. However, it has its potential and perks. Business leaders and team coaches concur that organizational transformations often come into play when they fund on their own. It allows them to fulfill their goals and mission/vision on their own terms.
But you can't even afford to think about failure in bootstrapping funding. Instead, look on the bright side that self-funding influences lenders and investors to form partnerships with your startup. Bootstrapping funding represents more of a mindset than a financial strategy.
In fact, bootstrapping allows SMBs to cultivate fiscal discipline and become more resourceful. Self-funding also requires small businesses to be careful about their financial management and revenue reinvestment to drive consistent growth. Besides, more than 75% of SMBs depend on their initial funds and personal savings, and this makes self-funding a viable option.
2. Crowdfunding
Crowdfunding is a democratic way to secure funding. In the funding space, crowdfunding is arguably the most popular way to raise capital for small and medium-sized businesses. The more difficult it gets for SMBs to find funding – the more popular crowdfunding will become in the foreseeable future.
Many platforms give SMBs an opportunity to make their presence known to global investors and attract financial backers. However, to make crowdfunding work, SMBs share genuine stories, entice rewards, and create great campaigns.
These efforts allow SMB owners to secure donations, equity investments from supporters, and pre-orders. Crowdfunding gives a direct financial boost to SMBs and validates their market interest. It also gives SMBs the latest insights about customers so that they can improve their products or services and cater to specific customer needs.
3. Strategic Partnerships
If you want a collaborative and consistent growth trajectory for your small business, you'll fair better with strategic partnerships. After all, building relationships and networking are foundational elements to raise business capital.
Strategic partnerships are opportunities to get on the same page as investors and communicate the potential of your business. It allows SMB owners to better understand the perspective of potential investors and what they're looking for in a strategic partner.
When conventional investment opportunities don't pan out – the best option for SMBs is to opt for strategic partnerships. The key is collaborating and communicating with strategic partners and taking a closer look at expertise, new markets, and resources.
Securing funding through strategic partnerships also leads to more joint ventures and multi-faceted marketing campaigns. These elements speed up business growth and make SMBs strategic partnerships stronger.
Strategic partnerships can take most of the financial burden of SMBs and create more room for innovation to scale up distribution. Additionally, strategic partnerships allow SMB owners to retain control over their business decisions.
Final Thoughts
SMB owners shouldn't see investment scarcity as a roadblock. Instead, embrace the changing strategies to secure funding and opt for strategic partnerships, crowdfunding, or bootstrapping. All these investment funding options can help businesses foster more adaptability, creativity, and resilience.
Understand that it takes some time to navigate the challenges associated with these funding options. SMB owners should diversify their funding tactics and check out alternative routes. These three options eliminate traditional barriers that hold back SMBs from discovering and leveraging new opportunities.