The Metro Atlanta area has become an exceptional hub for entrepreneurs and small business owners. There are a variety of small business resources in Atlanta to help you grow your endeavors and reach your goals. Even amid the current COVID-19 crisis, many local organizations are still offering assistance to local companies in the Metro Atlanta area. Whether you need to identify current trends, create a business plan, or seek mentorship, you can find what you need with these Atlanta-based small business resources: 
Access to Capital for Entrepreneurs (ACE)
ACE is Georgia's most extensive community loan fund for small businesses. This organization encourages business growth by offering loan financing and education. From mom-and-pop shops to startups, ACE seeks to blend lending with business advice. Since 2000, the organization has loaned over  $72 million to entrepreneurs. ACE also houses one of two Women's Business Centers in the city, which offers one-on-one coaching and educational tools to female entrepreneurs.
Did you know that you can work with a free business mentor? SCORE is the nonprofit arm of the U.S. Small Business Administration. They have offices in most major cities, with a few in Metro Atlanta. You can receive free virtual mentoring from accomplished local entrepreneurs, participate in online workshops, and gain access to free Atlanta-based business resources curated by the SCORE staff. Free is the best price for small business resources, especially in Atlanta, so be sure to take advantage of what SCORE has to offer. 
Atlanta Small Business Network 
The Atlanta Small Business Network offers insight into Atlanta's business trends and promotes location-specific resources. We offer daily tip-filled interviews with local business owners, articles that provide business-based best practices, and a podcast that addresses relevant topics impacting this city's small business ecosystem. It is a one-stop-shop for small business-related news and tips for those operating in the Atlanta area. 
Georgia State University Small Business Development Center
The Georgia State University Small Business Development Center is the Metro Atlanta extension of the University of Georgia's program housed at Georgia State's J. Mack Robinson's School of Business. The SBDC allows business-minded individuals to receive training on establishing and building their own businesses. They offer consultation services that guide business owners through developing business plans, marketing strategies, and management structures. Participants can also continue their business education through training sessions. 
Invest Atlanta is a local organization seeking to help build a robust local economy and increase Atlanta's business competitiveness. From promoting federal grant and business credit programs to offering startup support, Invest Atlanta is the premier organization for accessing small business resources in Atlanta. In addition to their general business development services, Invest Atlanta offers business assistance for small and mid-sized businesses. Participants can receive consultations on topics regarding business financing, tax incentives, workforce training, and site selection. 
Switchyards All City Club of Atlanta
Dubbed "The Neighborhood Work Club," Switchyards has become a prime location for working while meeting other like-minded professionals. Members have access to workspaces, meeting rooms, private phone booths, business development training, and product launch events. It is a hub for getting all the physical resources you need to develop your company. With locations in Cabbagetown, Downtown Atlanta, Inman Park, and Atlanta's Westside, you have your pick of where you want to engage with other entrepreneurs and creatives. In general, coworking facilities are great places to receive helpful small business resources in Atlanta, so be on the lookout for one in your area. 
It helps to have a support system of other entrepreneurs as you manage your own business. For almost two decades, the Atlanta Business Alliance has been an excellent small business resource in Atlanta. The group meets each Tuesday at the Georgian Club for networking opportunities and educational events. This forum allows business owners to truly connect, offer referrals, and discuss the challenges and triumphs of owning a business. 
The Edge/College of Business At Kennesaw University 
The Edge program is a partnership between the United Way of Cobb, Cobb Family Resources, Cobb County YMCA, and Kennesaw State University's Coles College of Business. This Metro Atlanta-based small business resource includes micro-business training and workshops for low to moderate-income individuals who want to become self-sufficient and build their own businesses. In addition to providing training, consultation, and financial education, The EDGE also hosts one of two Women's Business Centers in the state. It provides tools and knowledge for women who want to start their own businesses. 
The Women's Entrepreneurship Initiative for the City of Atlanta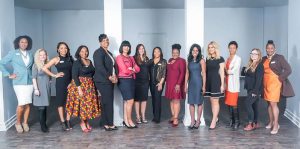 The Women's Entrepreneurship Initiative's (WEI) goal is to increase the number of successful women-owned businesses. This small business resource in Atlanta hosts an incubator for female entrepreneurs and offers community engagement activities that help propel business-minded women forward. Perks also include access to WEI's coworking space, opportunities to connect with seasoned mentors, and post-incubation support. 
Urban League of Greater Atlanta – The Entrepreneurship Center
The Urban League of Greater Atlanta's Entrepreneurship Center is a small business resource in Atlanta that seeks to help African American business owners experience economic empowerment, and create successful and sustainable businesses in the Metro Atlanta community. The organization offers training classes in a variety of topics, including business marketing, business pitching, and developing business plans. They also provide one-on-one consultation sessions and an eight-week startup accelerator. 
Give These Small Business Resources in Atlanta A Try 
In Atlanta, when it comes to achieving lasting entrepreneurial or small business success, you don't have to go alone. Even though we are in the middle of a pandemic, you can still gain access to exceptional small business resources in Atlanta. Take a look at the options above, and see which ones will be the most helpful for you and your business goals.  
---
The Atlanta Small Business Network, from start-up to success, we are your go-to resource for small business news, expert advice, information, and event coverage.
Follow us on Facebook here and stay up to date or catch-up on all our podcasts on demand.
While you're here, don't forget to subscribe to our email newsletter for all the latest business news know-how from Atlanta Small Business Network.