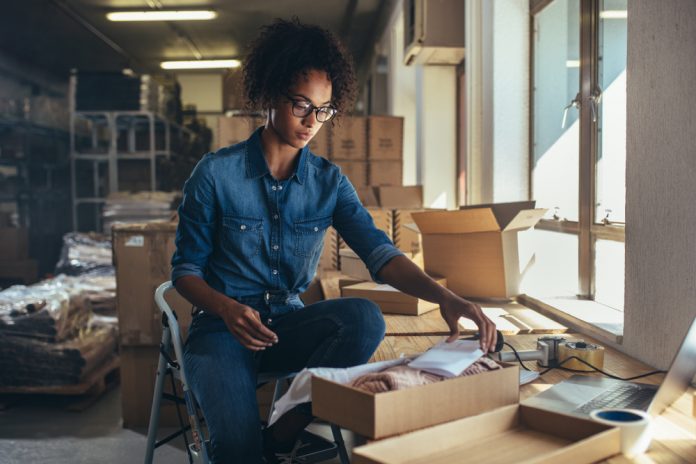 Small business owners shared their visions of the American Dream in a survey hosted by web hosting platform GoDaddy, revealing intriguing differences between age demographics.
The survey
The study sourced responses from 1,000 small business owners across the U.S., with researchers paying particular attention to differences between generations. Participants were presented with multiple-choice questions that aimed to identify their personal interpretations of the American Dream, the motivators and steps needed to achieve this vision and the perceived challenges to finding entrepreneurial success. Among the survey's key takeaways, answers to the question "Which of the following indicates you have achieved the American Dream?" were especially intriguing, especially when separated by age.
Indicators
The question offered five potential indicators. Sorting by popularity, the responses were as follows: "living a comfortable lifestyle" (56%), "feeling happy with my life" (54%), "freedom to pursue my own passions and interests" (49%), "owning my own home" (45%) and "being my own boss" (39%). While separate generations differed slightly in their responses, "living a comfortable lifestyle" and "freedom to pursue my own passions and interests" saw the most significant variances. Participants in Generation X were most likely to choose a comfortable lifestyle (63%), while just over half of Generation Z respondents responded the same way (51%). Meanwhile, passions and interests were only selected by 43% of Generation X respondents, while members of the Boomer generation ranked the option above all else.
Generational gaps
While on the one hand, GoDaddy's survey affirms the notion that priorities change with age, it is important to note that generational gaps are not guaranteed to decrease as small business owners grow older. Although researchers noted that 74% of participants said their understanding of the American Dream had evolved over time, each age group has faced different challenges at different stages of their lives. It is impossible to say whether Generation Z perspectives on the American Dream will mirror those of current Boomers once they reach the same age.
Alternatives
Perhaps a more meaningful way to measure differences between demographics would have been to compare company age. Almost half (45%) of the entrepreneurs cited in the study said they launched their companies after 2020, when COVID first began to significantly impact economic growth. Since younger small business owners were more likely to have newer enterprises at this time, with the opposite being true of older generations, it seems reasonable to conclude that responses from Generation Z and Millenial participants were influenced by the pandemic more than Generation X and Boomers since their organizations would likely have been more vulnerable. Although GoDaddy did not indicate how business age influenced responses, this perspective would have given more insight into how the unique challenges facing each generation influenced their perspectives on the American Dream.
Nevertheless, small business owners, regardless of age, are still optimistic in spite of the COVID pandemic and ongoing economic challenges. GoDaddy found that 62% of all participants were very confident in their ability to achieve the American Dream. Entrepreneurs across demographics have always persevered and found success, and while technology and global events may threaten some age groups more than others no one should feel that the American Dream is entirely unattainable.