To say that entrepreneurship comes with a fair share of challenges, and twists and turns is an understatement. There are days where you will feel as if you can conquer the world; while there will be other times where you barely have the motivation to start again. Entrepreneurship brings the highest of highs and the lowest of lows. However, knowing that others have faced the same ups and downs can help you to understand that resilience, self-care, and determination can get you through even the most chaotic circumstances. The truth is that all successful entrepreneurs have faced hardships.
Fortunately, many decide to pay it forward and offer up their inspirational tips for staying motivated and steadfast, even in the face of seemingly insurmountable challenges. So, find a place to focus, grab a post-it note, and take a look at our picks of 10 inspirational quotes from successful Atlanta-based business owners that can keep you motivated.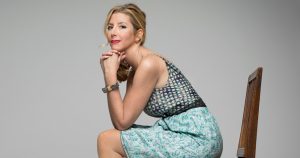 1. "Don't be intimidated by what you don't know. That can be your greatest strength and ensure that you do things differently from everyone else." – Sara Blakely, founder of Spanx.
Takeaway: Always make a point to embrace your uniqueness, and know that it is worth it to deviate from the way "things have always been done."
2. "A brand is a promise. A good brand is a promise kept." – Muhtar Kent, chairman and former CEO of Coca-Cola.
Takeaway: Be inspired in knowing that you have the power to create a strong bond with your target audience through your brand. Remember its significance in storytelling and communicating what you have to offer.
3. "Not to take risks, is the biggest risk." –

Roberto Goizueta

, former CEO of Coca Cola.
Takeaway: You may feel anxiety when you think of business risk, but refusing to see how your business can progress and positively disrupt your respective industry is the truest risk in itself.
4. "You should set goals beyond your reach, so you always have something to live for." –

Ted Turner

, founder of CNN.
Takeaway: Never settle for less, always motivate yourself to set goals and objectives to improve and move your business forward.
5. "I heard 'no' so many times, but I didn't get defeated because what I was fighting for was worth it: I believe that everybody deserves to eat." –

Jasmine Crowe

, CEO of Goodr.
Takeaway: It is crucial to develop a vision and mission for your company that you can stand by. This makes it easier to rise past the rejections and hold onto the importance of what you are doing.
6. "Your beginning never dictates your destination." –

Tyler Perry

, actor, and entrepreneur.
Takeaway: Regardless of how you stepped into entrepreneurship, or if your business idea had rocky beginnings, you have the opportunity to determine your entrepreneurial journey.
7. "I really can't imagine being foolish enough to burn any bridge. I have found in my career that taking the high road works." –

Hala Moddelmog

, president of the Metro Atlanta Chamber.
Takeaway: Always motivate yourself to maintain healthy relationships and good networks. You never know when you will need an ally as an entrepreneur.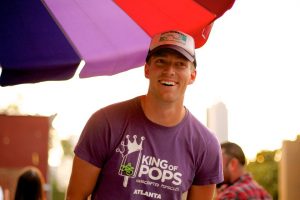 8. "Don't be afraid to do it yourself; it's okay to be an amateur sometimes."-

Steven Carse

, co-founder of King of Pops.
Takeaway: There may be times where you have to be the marketer, accounting professional, and face of your company. However, don't be intimidated by what you don't know, give it a try and open yourself up to learning something new.
9. "You don't delegate the creativity away; you deal with it." –

Ben Chestnut

, CEO of MailChimp.
Takeaway: Yes, entrepreneurship is about operations, professionalism, and the bottom line, but it also gives you the chance to bring your creativity to the forefront. So, embrace your ideas.
10. "Everything is possible when you believe in yourself." –

Ayanna Howard

, founder of Zyrobotics.
Takeaway: At the core of any idea, passion, or venture is a belief in your ability to carry it out. Whether you are in the idea phase, are searching for funding, or have been in business for years and are looking to level up, your chances of reaching success hinge on your belief in yourself.
Final Thoughts
Again, there will be days when it is a challenge to open that laptop, craft another pitch, or prospect for new clients. All of these individuals above likely experienced the same emotions. However, they were able to channel their energy into moving forward toward success. Let these quotes guide you to do the same.
Photo credit: https://www.glassdoor.co.uk/Photos/Mailchimp-Office-Photos-IMG455729.htm
---
The Atlanta Small Business Network, from start-up to success, we are your go-to resource for small business news, information, resources.

Follow us on Facebook here and stay up to date or catch-up on all our podcasts on demand.
While you're here, don't forget to subscribe to our email newsletter for all the latest business news know-how from Atlanta Small Business Network.
This has been a JBF Business Media production.