This week, on The Atlanta Small Business Show, we start things off with customer experience expert and New York Times best-selling author, Shep Hyken. He discusses how businesses can treat their customers so well, that they become brand evangelists. We then take a look at our interview with Garrett Langley, Founder and CEO of Flock Safety, an Atlanta startup that is redefining security.
Following that, we give you a preview of this week's Atlanta Small Business Profile where host and small business expert, Ted Jenkin speaks with Adam Soyah, CEO of 5 Seasons Mechanical. Next, we sit down with Leslie Kuban, franchise expert and owner of FranNet Atlanta. She is joined by Kevin Wilson of Buzz Franchise Brands, and the pair discuss how rewarding the franchise journey can be. We wrap things up with George Deeb, startup expert and managing partner at Red Rocket Ventures.
Want your business featured on The Atlanta Small Business Show? Tell us your story! And if you would like to advertise with ASBN, give us a call at 770-954-8609 or email us at sales@myasbn.com.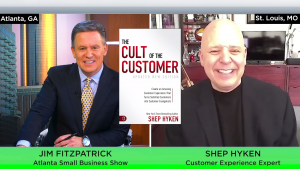 The Cult of the Customer: Shep Hyken Identifies the Necessary Phases to Turn Your Customers into Evangelists
Many businesses today can agree that placing a focal-point on the customer is imperative for business success and can easily be a core value of a company's culture. But how can you treat the customer so well that they become evangelists for your business? Our guest today, Shep Hyken, explains the answer within his new book "The Cult of the Customer". Shep is a New York Times best-selling author and an expert in customer experience. Watch Now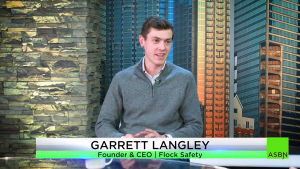 How Atlanta-Based Flock Safety Is Redefining Security In Your Community
In today's interview, we speak with Garrett Langley, founder and CEO of Flock Safety. Garrett first noticed an issue in his neighborhood a little over two years ago which was an increase in crime. After speaking with police departments and doing in-depth research on crimes within the area, Langley discovered that the majority of crimes involve some type of vehicle – over 70 percent in fact. After compiling his research, he spoke with a law enforcement representative and further learned that usually with a crime involving a vehicle, the most important piece of evidence needed is a license plate. This was the key piece of information Langley needed to find his solution to lowering crime rates, thus Flock Safety was developed. Watch Now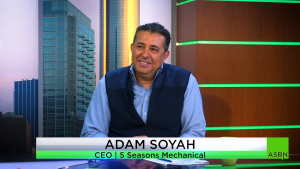 Atlanta Small Business Profile – Adam Soyah, 5 Seasons Mechanical
Small business expert Ted Jenkin sits down with Adam Soyah, CEO of 5 Seasons Mechanical, on this week's episode of the Atlanta Small Business Profile. he HVAC business is a highly fragmented industry with lots of players in Atlanta. Before starting 5 Seasons Mechanical, Adam sold his other business, Universal Heating and Cooling which was, from 2000 to 2008, the largest heating and cooling company in the southeast. So why did he jump back into HVAC and start from the ground up? Adam says it's not really about the money. It's about creating something that is larger than the sum of its parts. Watch Now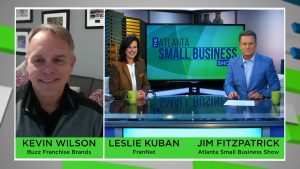 The Benefits of Starting a Service Based Franchise – Leslie Kuban & Kevin Wilson
Most people's minds go straight to McDonald's, Dunkin' Donuts or another type of major food chain when the word "franchising" is mentioned to them. Many are very surprised at how many successful franchise opportunities exist in various service industries as well as the impact service industry franchises have on our economy. Here to talk more about the franchising journey is franchising expert, Leslie Kuban of FranNet and Kevin Wilson of Buzz Franchise Brands. Watch Now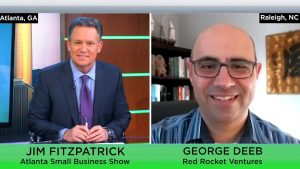 Use This Technique to Influence Your Customers' Buying Decisions
On today's show, we're pleased to welcome back George Deeb, Managing Partner of Red Rocket Ventures, to discuss the importance of emphasizing the "Why" behind product sales. George is also the author of over 300 lessons for startups and business owners. Watch Now
---
The Atlanta Small Business Network, from start-up to success, we are your go-to resource for small business news, information, resources.

Follow us on Facebook here and stay up to date or catch-up on all our podcasts on demand.
While you're here, don't forget to subscribe to our email newsletter for all the latest business news know-how from Atlanta Small Business Network.
This has been a JBF Business Media production.