Want your business featured on The Atlanta Small Business Show? Tell us your story! And if you would like to advertise with ASBN, give us a call at 770-954-8609 or email us at sales@myasbn.com
On this week's episode of The Atlanta Small Business Show, we start things off with Adrian O'Connor, CEO of Global Accounting Network, who discusses how small business owners can overcome challenges in the recruiting space. Next, we take a look at our interview with Michael Tavani, Founder and CEO of Switchyards. Michael walks us through the history of Switchyards and where he plans to take the business in the future. We then hear from Joe Beverly, President of Atlanta Technology Angels who talks about the benefits of angel investing. Following that is a portion of The Atlanta Small Business Profile featuring Dave Walens, CEO of Exploring, Inc. We then hear from Rory Vaden, author of "Take the Stairs" who shares some helpful tips on how to elevate your personal brand. We wrap things up with Millard Choate, philanthropist and Founder of Choate Construction Company. Be sure to tune into this week's show!
Eliminate Challenges in Your Recruiting and Reduce Employee Turnover – Adrian O'Connor, Global Accounting Network
Strategic recruiting is one of the most important processes to ensure that your company grows and thrives, but finding the right talent for your business can be tricky. In fact, 79 percent of CEOs list skill-shortage in their top three concerns. To find out more about how business owners can combat the current challenges in the recruiting space, we spoke to Adrian O'Connor, Founding Partner and CEO of Global Accounting Network. His firm specializes in staffing a wide variety of finance positions to businesses both large and small. Watch Now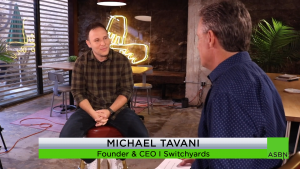 Switchyards: A Look Inside Atlanta's Newest and Fastest Growing Members Only Club – Michael Tavani, Founder
For the past several years Switchyards has established itself as a series of community-based, neighborhood social clubs where members can explore their work and creativity with other like-minded professionals. Now with locations in Atlanta's Inman Park, Westside, and downtown neighborhoods, Switchyards is on track to be Atlanta's fastest-growing city-wide club. Recently, we were fortunate enough to sit down with founder and CEO, Michael Tavani, at the Switchyards' downtown location, to find out more about the organization, and his upcoming keynote speech at TiECON Atlanta. Watch Now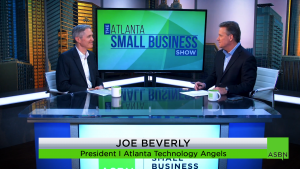 How This Investing Network is Helping the City's Startup Community Thrive – Joe Beverly, Atlanta Technology Angels
According to the Global Entrepreneurship Network, U.S.-based angel investors supply about $25 billion to 70,000 startups every year. In fact, without angel investors, most great startups probably would never get off the ground. Yet, angel investors are seldom talked about. To find out more about the benefits of angel investing, we recently spoke with Joe Beverly, President of Atlanta Technology Angels, one of the Southeast's premier angel investing networks for early-stage funding opportunities. Watch Now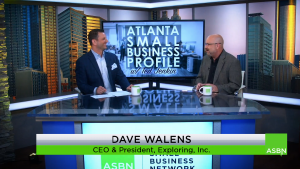 Atlanta Small Business Profile – Dave Walens, Exploring Inc.
On this week's episode of the Atlanta Small Business Profile, small business expert Ted Jenkin speaks with Dave Walens, President and CEO of Exploring Inc. Back in 1983, when Dave first started the business, he never thought he would one day be building large installation pieces like giant baseballs for the Atlanta Braves stadium or larger than life props for the traveling Hamilton Exhibition, but that is precisely what Exploring Inc. specializes in today. As a scenic development company from the construction side of things, Exploring Inc. works on intricately designed projects like the Great Wolf Lodge Locations to create immersive environments and experiences. Watch Now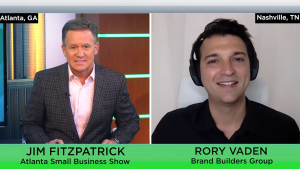 Elevate Your Reputation with These Personal Branding Strategies – Rory Vaden, Brand Builders Group
Reputation matters, and nowadays, entrepreneurs have the opportunity to build out their own personal brands and leverage them toward larger ventures. In order to do this however, entrepreneurs need to design their reputations carefully think critically about the messages they want to send. Here to tell us more about valuable tactical personal branding strategies is Rory Vaden, Co-founder of Brand Builders Group and New York Times Best-Selling Author of "Take the Stairs". Watch Now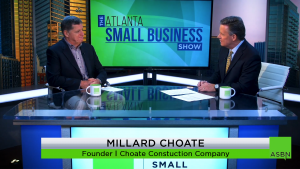 How Choate Construction's Philosophy of Corporate Giving Keeps Its Company Culture Thriving – Millard Choate, Founder
30 years ago, our next guest started his wildly successful construction firm in his basement. Fast-forward to now, and he employees over 300 staff members and generates hundreds of millions of dollars in revenue every year. Millard Choate is the Founder and President of Atlanta-based Choate Construction Company, he sits on the board of Bright Futures Atlanta, and he was one of the Atlanta Business Chronicle's Most Admired CEOs of 2018. He recently joined us in the ASBN studios to discuss the importance of giving back to the local community as a successful entrepreneur. Watch Now
---
The Atlanta Small Business Network, from start-up to success, we are your go-to resource for small business news, information, resources.

Follow us on Facebook here and stay up to date or catch-up on all our podcasts on demand.
While you're here, don't forget to subscribe to our email newsletter for all the latest business news know-how from Atlanta Small Business Network.
This has been a JBF Business Media production.