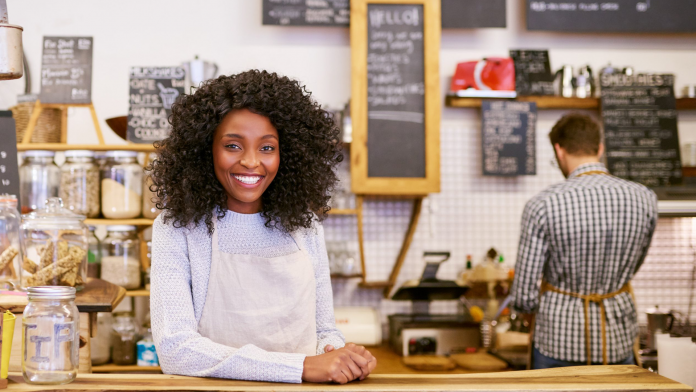 Atlanta's Women Entrepreneurship Initiative (WEI), a business incubator for early-stage, women-owned businesses, has announced the 15 members of its fifth cohort.  
The Women's Entrepreneurship Initiative launched in 2015 and is the only municipally funded program of its kind in the nation. It is supported by the City of Atlanta and Invest Atlanta. The program is a 15-month incubator that focuses on building business growth for female entrepreneurs across a wide range of industries, like transportation, healthcare, media, education, and consumer goods.  
WEI has supported businesses responsible for creating more than 600 jobs for the city of Atlanta since its inception. Its members have garnered more than $4 million in capital investment.   
"We're focused on creating an environment where women entrepreneurs can thrive, to help advance equity and equality in Atlanta," said Atlanta Mayor Andre Dickens. "WEI is another shining example of Atlanta's work to fulfill our mission of making sure all Atlantans have equitable access to opportunity and pathways to wealth creating as we continue to move Atlanta forward."  
What is WEI 
The WEI Atlanta website describes the organization's purpose as providing "unprecedented access to the human, educational, and financial capital critical to empowering early-stage company-building entrepreneurs, who just so happen to be women." 
WEI Atlanta also offers some statistics to back the importance of their project, including the fact that 47.9% of women cite the lack of a support community as a leading challenge to their ability to start or stay in business. According to WEI, there are 203,000 women-owned businesses in the metro-Atlanta area, and 1.8% of women's companies are successful in scaling past one million dollars in revenue.
According to WEI, their effort underscores the "critical need for economic empowerment to be a democratized avenue for any and all who choose it."
"We strive for the day when one's access to opportunity need not be prefaced by reference to gender, race, religion, or any other factor that never has, and never will equate to the most important criteria for success – talent," reads a statement from the WEI Atlanta website. 
HerMove – Celebrating Women Entrepreneurs
The theme of this year's cohort is "HerMove," which is meant to celebrate women's role in entrepreneurial leadership. The new class of entrepreneurs hails from districts from the southside, northside, and westside and showcases diversity and inclusion. 
WEI provides businesses access to business education resources, mentorships, financial literacy assistance, and support services. A collaborative co-working space at the historic Flatiron building in downtown Atlanta is included.
"Women-owned businesses play a major role in Atlanta's entrepreneurial ecosystem and are vital to the success of the city's economy," said Dr. Eloisa Klementich, President and CEO of Invest Atlanta. "Businesses founded and helmed by women represent 42% of all U.S. businesses and statistics show that women reinvest 90% of their income into their families and their local community, so supporting them is a win-win."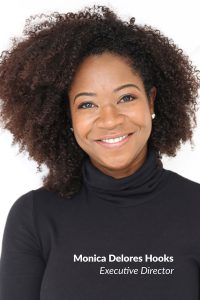 "WEI and Invest Atlanta prove once again, women founders are profitable, innovative, and impactful; and that our fair city is a guiding star for diversity, equity, and inclusion in entrepreneurs," said Monica Delores Hooks, Executive Director of WEI. "Cohort 5 is positioned to bring continued accolades and awards to help make Atlanta the most economically competitive and dynamic city in the world."
The businesses chosen to participate in WEI's fifth cohort include:   
Agate Solutions LLC

– Offering consulting services and online courses specializing in imports, exports, international trade, logistics, and the supply chain.
Founder and CEO: Shaquana Teasley.   
Art In The Paint Corporation

– Art in the Paint, works with service providers and artists to beautify the community, create a community center, revitalize parks and provide an access point for services.
CEO: Arelious Cooper.  
Ask Me Your MD, Inc

. – A global physician chat that lets users ask medical questions on their own schedule.
Co-founders: Dr. Patricia Kelly Marsh, MD, and Dr. Seerat Mission, DO.  
Could Be Pretty Cool LLC

– A hybrid sound design and marketing brand focused on helping indie artists and small arts organizations achieve their creative and promotional goals. Its founder is Kacie Sharon Willis.  
Fourth Party LLC

– Fourth Party, creates business tools that allow ADR firms and certified neutrals to manage processes like workflow management, invoicing, and document storage.
CEO: Melissa R. Brogdon.  
Helping Empower Youth Incorporated (HEY!) 

– Helping Empower Youth Incorporated is a minority youth leadership development organization that provides mentoring, academic support, mental health initiatives, and youth entrepreneurship programs.
Co-founder and Executive Director: KaCey Venning

HERide

– A ridesharing service focused on the safety and empowerment of women by offering safe transportation, job creation, and financial security.
Founder and CTO is Jillian Anderson.  
Hillendell Medical Training 

– A healthcare training company working to prepare students to provide holistic, ethical, and compassionate healthcare to diverse populations in a variety of settings.
Founder and Clinical Director: Glenda Shaw.  
IHCBP Infinity Holdings INC

– A commercial quality and food safety solutions company providing food safety, regulatory, quality, nutrition, and labeling consulting services to food and beverage companies.
President: Nancy Gail.   
Jo David Design Studio

– A clothing brand and designer fashion label dedicated to providing a mix of classic and contemporary designs.
Founder: JoDeanah Noble.  
Kore Beauty Co. LLC

– A beauty product company that provides and develops products meant to solve issues within the beauty and hair replacement industry and creator of Lace Grip Cosmetic Adhesive.
Owner: Shanise Whittlesey-Thomas.  
Lapapoe LLC 

– Offering a database and scheduling capabilities of quality personal care assistants for children with special needs.
Founder: Akuchi Anike Mlemchukwu.  
Pretty Luxe Picnics

– A full-service Luxury picnic company specializing in creating upscale picnics and events.
Founder: Monique Alveranga.  
RAW Body Essentials

– A luxury inspirational plant-based skincare, aromatic, and pet-friendly line of cosmetics and aromatics.
Founder and CEO: Ceandrys Black.   
READI Consulting, LLC

 – READI provides industry-specific workforce training and upskilling programs for employees in entry-level positions.
Founder: Elissa Russell.  
---
The Atlanta Small Business Network, from start-up to success, we are your go-to resource for small business news, expert advice, information, and event coverage.
While you're here, don't forget to subscribe to our email newsletter for all the latest business news know-how from Atlanta Small Business Network.