Congratulations! You are finally at the finish line of setting up your business. You have followed your business plan, incorporated, raised money, marketed, and are now ready to launch officially. Awesome! However, did you know that you can go beyond a social media post to announce and celebrate the launch of your business? If done correctly, how you choose to launch can help you entice and attract your very first customers.
So, how can you effectively and creatively launch your business to make an impression with audiences? Read on for our tips!
1. Connect with Influencers
Influencer marketing is growing into a valuable strategy for reaching audiences. More and more customers are listening to social media influencers as they make purchasing decisions. So, why not utilize these individuals for help in getting the word out about what you do?
Social media software like BuzzSumo and BuzzStream can help you locate influencers who are relevant to your product, service, and brand. From there, you can reach out to them, cultivate a relationship, and then solicit their help in spreading the word about what you offer.  
2. Hold a Launch Event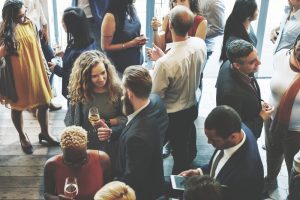 It is understandable if you are low on cash at this point, but a well-planned launch event can create some great buzz for your product or service. This tactic is a great way to get audiences interacting with what you offer. You can provide free items or services, discuss the process that went into making this happen, and set up relevant and engaging activities.
Co-working spaces are an excellent place to have events like these since these spaces specialize in providing resources to entrepreneurs. Since these spaces have such a good rapport with entrepreneurs, they will probably be more likely to allow you to market your event on their calendar, and even shout out what you are doing on their social media accounts.
3. Hold a Contest for Giveaways and Prizes
While you are counting down to launch, why not add some additional excitement for potential customers? Giveaways and prizes are a great way to cultivate relationships with customers and help them become invested with what you do. About a month before launch create a social media marketing campaign that provides prizes every week leading up to launch for users who retweet, share, or comment launch-related postings. Not only does this encourage people to spread the message about your launch, but it helps you to begin to cultivate a relationship with your audience.
4. Introduce People to Your Product
While you may not be able to hold an event, that doesn't mean that you cannot prepare potential customers for your launch. As you are counting down to the start of your business, take the opportunity to introduce who you are—and what your product or service can do—to consumers. Create a campaign that encompasses blogs, video, and infographics.
Share videos of yourself and your team explaining what your product does and how it can be of value. Use the lead up to the launch as a time to educate your audience on what they can expect from your company as well as your product. You may even want to livestream from your office the day of the launch to commemorate the event and encourage customers to purchase from you.
5. Reach Out to News Outlets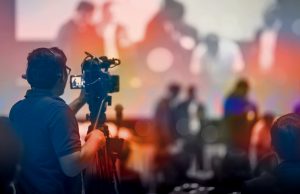 Do you have an inspiring story attached to your product launch? Is a famous influencer joining in to help spread the word? Are you going ahead with the launch event? Create a story around your product launch and get in touch with digital and news media outlets to let them know about it. While social media is popular, it is a good idea to spread your message to as many media channels as possible.
So, see if anyone in your network can connect you with reporters within your city, county, and state. Also, don't hesitate to reach out to national outlets. You never know when a story is going to resonate with an audience, so be sure to reach out to the press to see if they will cover your launch.
Final Thoughts
The launch of a business shouldn't just be an "official" start date. It should also be a time where you capitalize on initial momentum and create a marketing opportunity out of the occasion. If executed well, it could help you book your first clients or sell to your first customers. Get creative and strategic, and allow yourself to enjoy the accomplishment of finally sharing your business with the world.
---
The Atlanta Small Business Network, from startup to success, we are your go-to resource for small business news, information, resources.

Follow us on Facebook here and stay up to date or catch-up on all our podcasts on demand.
While you're here, don't forget to subscribe to our email newsletter for all the latest business news know-how from Atlanta Small Business Network.
This has been a JBF Business Media production.