Most of the time when we think about the journey of an entrepreneur, we start at the beginning, not the end. However, after you've put in the hard work and built your business from the ground up, you don't want to leave its legacy up to chance. Here to tell us how to protect your business for future generations is Scott Zucker, business and commercial attorney and founding partner at Weissmann Zucker Euster Morochnik & Garber P.C. Scott will also be speaking at the 10th anniversary of the annual TEDxAtlanta conference on March 15th, where he will be discussing the importance of ethical wills.

Speaking about ethical wills is a passion for Scott, and it has an interesting intersection into his legal practice. Ethical wills focus on preserving the personal, emotional, and spiritual well-being of a person and their business after he or she passes. Scott jokes that it focuses a lot on what the legal side lacks more often than not. So, when he sees clients that are focusing on their last wills and testaments and business transition planning; nowhere in the legal documents are considerations for the deceased's personal messages or wishes.
Scott wants to merge the two, which is where ethical or 'legacy' wills come into place. He explores questions like why a person would consider an ethical will and how they could go about obtaining one. Scott says he likes to see the companionship of a living will with the material transfer along with the ethical will. This can be given to an attorney to dispense upon death, or some people are giving it to their family pre-emptively.
After losing his parents in his 30s, Scott was inspired to pursue this topic for the sake of his own children while he was still around. In regards to small business, Scott says ethical wills lend themselves especially well the family-owned businesses. For businesses owners who want to pass on their business legacy to their children, it's not just about profits and losses statements. If the parents pass along their intent, their desire, then a bond and attachment will be passed along as well.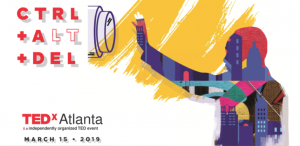 To learn more about Scott and his expertise on ethical wills, be sure to check out his TED Talk at this year's TEDxAtlanta event on March 15th! The event is currently sold out, but you can watch a livestream of the show right here. For a chance to win 2 tickets to this year's TEDxAtlanta event, check out our Facebook page for entry details. You have until March 8th to enter. Good luck!
---
The Atlanta Small Business Network, from start-up to success, we are your go-to resource for small business news, expert advice, information, and event coverage.

Follow us on Facebook here and stay up to date or catch-up on all our podcasts on demand.
While you're here, don't forget to subscribe to our email newsletter for all the latest business news know-how from Atlanta Small Business Network.
This has been a JBF Business Media production.