You should be careful about what questions you ask during your next interview. A CareerBuilder survey found that one-fifth of employers had asked an illegal interview question before. Furthermore, one-third of employers were unsure of the legality of specific questions. Hiring managers should be careful exactly which questions they ask as to avoid accidentally breaking the law. Here are some interview questions to avoid:
Age
Asking questions about age can open up the door to ageist discrimination. You are not allowed to ask questions directly about the applicant's age or questions that will enable you to guess their age. For example, you cannot ask how long someone has been working, but you can ask how long they have been in a particular industry or field.
How old are you?

How long do you plan on working before you retire?

How long have you been working?

When is your birthday?

When did you graduate college?
Race and Nationality
You can ask whether or not a candidate is legally authorized to work for you, but you have to avoid specific questions that directly ask about the candidate's nationality.
Are you a US citizen?

What country are you from?

What is your native language?

How long have you lived here?

What is your race/ethnicity?
Sex and Gender
36 Questions You Should Not Ask During an InterviewNot hiring someone based on their sex and gender is illegal. You should also avoid questions that ask the candidate to reveal how they feel about specific gender topics.
How do you think you can stand up to the man/woman who previously held this position?

How do you feel about managing men/women?
Religion
Religion is always a controversial subject and interviewers should be careful about what questions they ask. Instead of asking if your candidate will take Sunday off for church, you should ask them which days they are available for work.
What is your religion?

Which religious holidays do you practice?

Do you belong to any religious organizations or affiliations?

Location
Specific questions about where a candidate lives are unlawful, even if the questions seem very innocuous. You can ask if they would be willing to relocate, but you should avoid questions that would make it easy for you to discriminate against them based on where they live.
Where do you live?

Do you live close by?

How long does it take you to commute to work?

Health, Lifestyle, and Disabilities
A company is not allowed to discriminate qualified applicants based on physical abilities, though an employer can require a physical examination after a job offer and only if all other applicants have to go through the same analysis. If you believe someone's disabilities might prevent them from performing their job, you could ask whether or not they would be able to work without accommodation. You also have to avoid asking if the candidate has used illegal drugs in the past, but you are allowed to ask if they are using illegal drugs now.
Do you have any disabilities?

Do you have any chronic illnesses?

Do you drink?

Do you smoke?

How many sick days did you take last year?

Have you had any recent or past operations or illnesses?

How much do you weigh?

How tall are you?

Crime
Just because your candidate did something illegal doesn't mean that you can. You can ask whether or not a candidate has committed a crime, but you can't ask if they were ever arrested. You can ask if they currently use illegal drugs, but you can't ask if they used illicit drugs in the past. It's important to know if your candidate has done something that would do something that would be bad for their job – for example, you wouldn't want to hire a former thief as a bank teller – but you must avoid asking certain questions.
Have you ever been arrested?

When was the last time you ever used illegal drugs?

Family and Marriage
These questions mainly apply to women with children but can be relevant to anyone.
Do you have kids?

Are you pregnant?

Do you plan on getting pregnant?

Can you return after maternity leave?

Are you married?

Military Service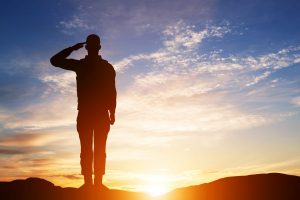 Veterans are entitled to fair and equal employment opportunities and received preference when it comes to federal jobs. You are allowed to ask about their military history in regards to their job experience, but there are a few specific questions you must avoid.
Were you honorably discharged from the military?

What was the nature of your military discharge?

Are you a member of the National Guard or Reserve?
Conclusion
There are plenty of things worth asking – employment history, experience, problem-solving, and more. However, avoid asking specific questions to avoid any legal troubles. Questions about demographics, pregnancy, and citizenship are strongly discouraged. You can ask questions that get the relevant information without directly alluding to any of those factors. For example, instead of asking "Do you need time off for pregnancy or religious observances?" you can instead ask "What is your availability to work?" Follow this advice to ensure the smoothest interview process possible.
---
The Atlanta Small Business Network, from start-up to success, we are your go-to resource for small business news, information, resources.

Follow us on Facebook here and stay up to date or catch-up on all our podcasts on demand.
While you're here, don't forget to subscribe to our email newsletter for all the latest business news know-how from Atlanta Small Business Network.
This has been a JBF Business Media production.