Whether you are tired of working for someone else, getting ready to embark on a new career or recently retired, you may be looking for franchise opportunities in your neighborhood. Franchises can provide the best of both worlds, combining an established brand with the flexibility and freedom of business ownership.
Taking advantage of a franchise opportunity could be the road to riches, but before you jump into that burger chain, carpet cleaning service or office supply endeavor, you need to do your due diligence. Franchising is not something to be taken lightly, and there are many important things to consider before you sign up and claim your territory.
If you want your first foray into business ownership to be the road to riches and not a pathway to ruin, you need to plan carefully, examining the stability of the franchise company, researching their past endeavors and asking the right questions.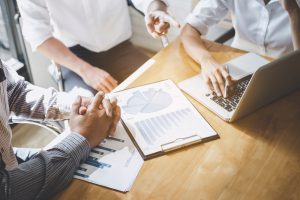 In the past, many franchised companies have gotten in trouble by oversaturation the marketplace, and you will want to avoid those past mistakes. Before you sign on for that new franchise, take a look around and count the number of existing locations. Can your local area support that many individual franchises, or is the market already become saturated?
Trendy franchises can also be the road to ruin, so think about the staying power and the stability of the business model. Those new all-female gyms and robotic frozen yogurt shops may be hot now, but will their products and services still be in demand a decade from now? It can take some time for even a solid franchise to become profitable, and investing in your own business should be a long-term endeavor, not a get rich quick scheme.
The availability of financing for the franchise opportunity is another important consideration, and a lack of financing could stop your dreams in their tracks. Not all lenders are willing to take a risk on a new franchise, especially if the would-be owner lacks direct business ownership experience.
You will want to research the availability of financing and the attitude of local lenders before you start talking about a franchise. If you plan to finance the franchise purchase using your own funds, you need to ask yourself if you are comfortable with that level of risk. The last thing you want to end up with is a failed franchise and an empty bank account.
The level of ongoing support is another important consideration for the would-be franchise owner. Some franchise operations provide stellar support, including business coaches and established mentors, while others offer their location owners far less. You can get a feel for the level of support by talking to other franchise owners, and by researching the company online.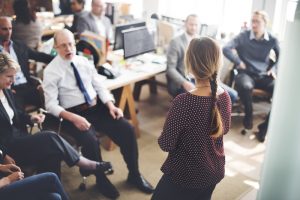 Even with the presence of ongoing support and a solid business model, no franchise opportunity is guaranteed to be a success. Running a business, including an established franchise, is hard work, and would-be franchisees need to understand that point.
In most cases, opening a franchise will also mean hiring workers, so you will need to be comfortable being a boss. Supervisory experience is a big plus here, but it is possible to learn this skill as you go. If you are not comfortable being an employer, you can always seek out franchise opportunities you can largely run on your own, or with the help of a few family members.
If you have been dreaming of opening a franchise, it is important to do your homework. A franchise opportunity can be the road to riches or the road to ruin. It is all about how you approach the opportunity, what kind of research you do and how prepared you are as a business owner.