On today's show, we have a Silicon Valley icon who needs no introduction, Guy Kawasaki. Guy has been a titan of the tech world ever since joining Apple's original Macintosh team in the 1980s as one of their top marketing evangelists. He is also the author of 13 best-selling business books including The Art of the Start 2.0 and The Macintosh Way. Today, Guy shares with us the lessons he has collected during his entrepreneurial journey and how he applies them to his businesses and life.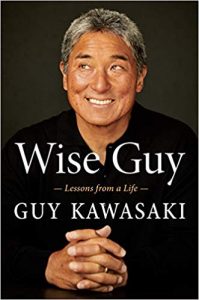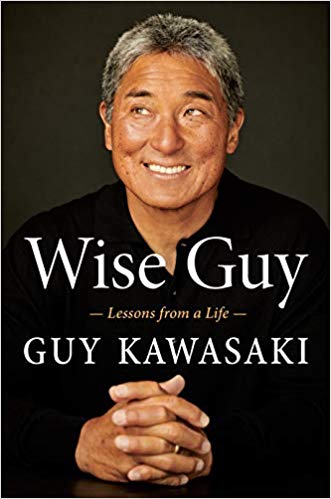 In this segment, we take an in-depth look into Guy's latest book, Wise Guy, which is now available for purchase nationwide. Wise Guy is a collection of personal vignettes which Guy describes as a 'miso soup for the soul' style memoir. We begin by discussing Guy's upbringing in a blue collar neighborhood of Honolulu, HI. From his love of his father's Cadillac DeVille, to his formative schooling years, we begin to understand the foundation upon which his entrepreneurial spirit grew.
After earning his bachelor's degree from Stanford in psychology, Guy began an MBA program in marketing at UCLA. It was during this time that Guy developed his skill for sales while working at a jewelry company. It was then, that Guy's former roommate during his Stanford days suggested that he come on board at a new tech company called Apple. During two tenures at Apple as the Chief Evangelist for Macintosh, Guy worked closely with Steve Jobs, and learned some of the most important lessons about tech marketing and how to be a leader.
Lastly, Guy shares his thoughts on the qualities that make a successful entrepreneur, what he has learned from his biggest mistakes, and the key advice he gives to young, aspiring entrepreneurs.
For more insight and advice from Guy, you can follow him on Twitter, here. Also, check out his latest tech venture, Canva, and some other things he has in the works for 2019.