Creating and running a successful business is never easy. However, it can be particularly difficult if you are beginning your entrepreneurial journey at a young age.
This is due, in no small part, to the fact that long-tenured industry leaders often have a hard time accepting and respecting fresh faces. Young entrepreneurs are regularly characterized as inexperienced or naive. Luckily, though, it is possible to break these stereotypes and gain the respect of the business community by following these tips:
Discuss Your Achievements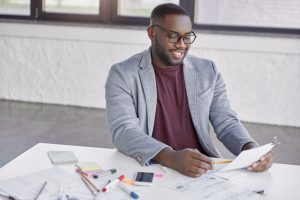 For a young entrepreneur, it is often tempting to talk about fancy college degrees when asked about their experience. However, investors, clients, and business partners will be much more likely to treat you with respect if you instead choose to talk about your company's achievements. For instance, if your startup is an educational tool, you can talk about how it has helped students achieve better grades. The results you achieved create a great first impression, and business leaders will soon forget about your perceived inexperience.
Focus On The Client
One of the best ways to be taken seriously in business is to ask your prospective client about their business and their plans for the future. This shows that you are interested in learning more about their operations and their business environment. Afterward, you will be able to speak with the client more confidently about how you can help them with any pain-points they mentioned during the discussion. If you show the client that you can help them with their problem, they won't care about your youth.
Surround Yourself With Experience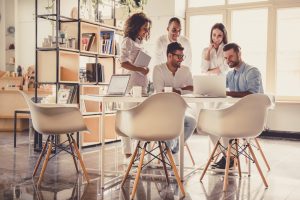 No matter how hard you try, some investors and clients will never change their mind about the perceived inexperience of youth. However, this doesn't mean that these people are lost to you forever. Often, they can be persuaded to work with you if they see that you have some experienced industry professionals on your board or in your management team. The presence of these more senior officials will give the impression that your company is professional and ready to handle any task that a client may throw at it.
In Closing
It can be tough to be taken seriously for a young entrepreneur, but it is by no means impossible. By following the tips and advice laid out in this article, you will soon see your stature begin to rise in the world of business.
---
The Atlanta Small Business Network, from start-up to success, we are your go-to resource for small business news, information, resources.

Follow us on Facebook here and stay up to date or catch-up on all our podcasts on demand.
While you're here, don't forget to subscribe to our email newsletter for all the latest business news know-how from Atlanta Small Business Network.
This has been a JBF Business Media production.