Starting a business always provides a great opportunity for young entrepreneurs to flourish. However, not all entrepreneurs necessarily have to be young to reap the rewards to a successfully managed business. Even in your later years, it is not too late to start and grow a flourishing business. Here are techniques and methods you can use to grow a business as an older entrepreneur successfully.
Find Your Preferred Customer Base 
Regardless of the type of business venture, the most common theme you will have to address is finding your customers and delivering value to them in a profitable way. These questions are going to continue to present themselves until you have established a solid outline for your business. Many analysts suggest reviewing your product or service and determining what fit a customer may find in it. How will someone adopt it? Can they share it with their friends or family? Does it deliver lasting value? Attacking these questions can further help you outline your most valuable customers and design a business plan centered on that demographic.
Project Your Start-Up Costs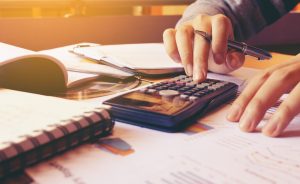 Businesses that grow today are often developed from a home office without much expenditure on equipment or resources. As a recommendation when venturing out to start your own business, you must start asking yourself how much you are willing to invest in building your business from the first year on. There are many factors to take into account, including equipment, electricity, machinery, materials, and office space. As you evaluate these details, estimate how much you would have to borrow or accumulate to accommodate your activities. Putting extra effort in the planning process can further help you outline your costs and making the necessary investments to get your business running.
Establish Your Marketing Approach 
A significant part of your early start-up cycle is the marketing plan. In addition to projecting your costs and estimating your primary market, having a marketing plan that correlates with those items can determine how successful you are early on in your start-up career. If you have started building up your core list of customers, send a notification or request if they want to be included in your mailing list. Establishing your mailing list early can help you get set up for potential email marketing campaigns or promotion announcements.
Engage with Your Existing Contacts 
When starting a business, it is easy to use your contacts to draw information, ideas, and resources from. In a later age, you are likely to already have a good list of connections built up from your professional career. The connections you have can be potential sources of help and guidance to help you forge your business. Once your contact list is ready, you can send an email out to all of them or through a mass text message system. This message will be your first attempt to reach out to them in announcing the start of your business. When announcing your start-up, make sure it sounds exciting, and communicate to them that this is something that you have developed for years and hope to get their support in. In addition to email, you can also post the announcement on your social media, including your Facebook, Instagram wall, or Linkedin feed.
Develop Your Expertise in the Field 
Whether you are offering a service or product, displaying expertise is important in selling your business. Before you launch or introduce your offerings to the public, have your friends review them and provide an honest critique that you can use for further improvements or adjustments. Once you are ready, develop articles or content that is associated with the launch of your business. There are many blog resources and press release websites that can help you get the word out. A good starting point is to reach out to local business news platforms and have the editors develop a good piece about your business.
Set Datelines and Goals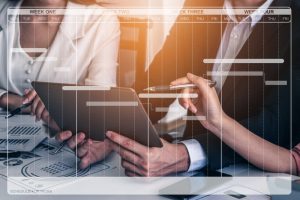 Regardless of where you are in your start-up life cycle, it is still important to set dates and expectations in achieving your milestones. A business is an organic platform where there are always opportunities and room for improvement. Small achievements and milestones can help you shape the business towards your vision. By establishing dates and marking them for important achievements, you can set your expectations early and have a solid plan for reinforcing your business goals moving forward.
Being a first-time entrepreneur does not automatically mean a young professional starting out on their career. Older business professionals can also be successful in launching and growing a start-up. The cumulative experience and resources you have built-up as an older professional can serve you give you an advantage in growing a start-up. If you are looking to dive into the start-up arena at this stage of your career, then consider these tips to strengthen your chances of early success.
---
The Atlanta Small Business Network, from start-up to success, we are your go-to resource for small business news, information, resources.

Follow us on Facebook here and stay up to date or catch-up on all our podcasts on demand.
While you're here, don't forget to subscribe to our email newsletter for all the latest business news know-how from Atlanta Small Business Network.
This has been a JBF Business Media production.