ASBN was on-location at the U.S. Chamber of Commerce's Small Business Series: Atlanta, and met with Heather Rogers, Owner of Simply Organized. Simply Organized is a company that aids clients in the pursuit of a more organized home and life, and Heather shares with ASBN how her methods can help small businesses do so much more than simply physically clean up things in their life, but how to manage their time and their money as effectively as possible.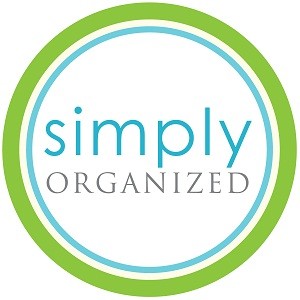 Heather began in the professional organization business about 9 years ago. Working a job in medical sales at the time Heather knew that she wanted to start her own business, she just didn't know what kind of business. So she went to a career counsellor who helped heather to determine that professional organization was the place for her. Heather immediately began to research, read, and study as much as should could on professional organization, and she even joined her local organizing association, the National Association of Productivity and Organizing Professionals, the same association of which she is currently the president of her local chapter.
But Heather says that her business works to do so much more with small businesses than just help them with filing and spatial planning. She says most of her businesses work focuses around time management, and getting them to understand that we only have a certain number of hours within a day. She emphasizes prioritizing, pre-planning, and the structuring of routines, calendars, and teams in order to make sure that small businesses stay successful and don't overextend themselves.
Heather agrees that small business owners are often the most guilty of working too many hours. With phone calls, texts, and emails coming in all day every day small business owners sometimes struggle to turn it off. But heather emphasizes the importance of remembering why you got into the business in the first place, and that you won't be able to help anyone else unless you make sure to help yourself and make yourself the priority.
To hear more about Heather and her business check out the full interview above, or visit her website at www.simplyorganizedyou.com.
---
The Atlanta Small Business Network, from startup to success, we are your go-to resource for small business news, information, resources.

Follow us on Facebook here and stay up to date or catch-up on all our podcasts on demand.
While you're here, don't forget to subscribe to our email newsletter for all the latest business news know-how from Atlanta Small Business Network.
This has been a JBF Business Media production.