COVID-19 has struck a hard blow to the savings and security of hundreds of thousands of small businesses across the country. Employers are making tough decisions everywhere, as are the many self-employed workers and contractors. 
Though there are no one-size-fits-all solutions to weathering this crisis, small business owners can look to business leaders who have emerged from other storms for some advice and direction. Here is what five of those leaders have to say. 
Mark Cuban: Focus on Education, Listening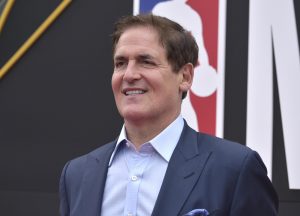 Mark Cuban, the billionaire investor, recommends that small businesses focus on improving their technological literacy, specifically in the realm of artificial intelligence (AI). In a Facebook Live interview with Texas Monthly's editor-at-large Tom Foster, Cuban talked about his belief that AI will be a deciding factor of thriving companies in the future. Small businesses, Cuban feels, should discover its potential now, in this early stage so they can emerge with an edge. 
Additionally, Cuban stressed the importance of listening to employees. For one, he says, doing so boosts morale during this difficult time. However, being open to employee feedback and suggestions, particularly about how to navigate during and after social-distancing, can prove invaluable. It could be that 99 out of 100 ideas are terrible, Cuban admits. Still, in the end, you only need the one great idea, and you might miss out on it if you've don't make yourself available to listen. 
Gary Specter: Practice Empathy
Gary Specter, the Vice President of Global Commercial Business at Adobe, shared some of his thoughts earlier this month with Small Business Trends. He also advocated listening, albeit to customers. In an interview, he emphasized the need for empathy; small businesses should work to truly understand their customers' realities and how things have changed for them because of COVID-19. Doing so can steer companies towards what their customers actually need, helping them tailor their messages, services, and products accordingly. 
Barbara Corcoran: Be Agile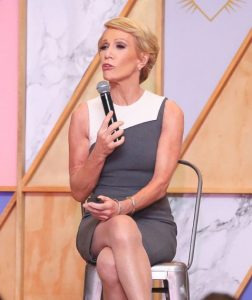 The real estate mogul and investor, Barabara Corcoran, advises small businesses to think about shifting their models. The ones who will survive, in her opinion, are those thinking on their feet, adapting to new situations. 
In an interview with Yahoo Finance, Corcoran used Cousins Maine Lobster as a perfect example. The food truck business was immediately hit hard by the loss of foot traffic, however, they rebounded by focusing on neighborhood delivery. While they're still in a precarious position, they've bought themselves more time this way. 

Sara Blakely: Take Advantage of Resources
This crisis has not developed unnoticed. While the government has responded with programs aimed explicitly at relieving small businesses, there are many other resources available. 
Sara Blakely, the founder of the billion-dollar shapewear company Spanx, wants to be one of those resources. In an Instagram post earlier this month, she announced her own small business grant, offering a thousand female-led businesses $5000 in funding each. 
Her initiative highlights the many that are coming out, the vast majority directed towards small businesses. For small companies who don't qualify for government assistance or who can't wait to clear red tape, it is well worth researching and taking advantage of these programs.   
Robert Herjavec: Survive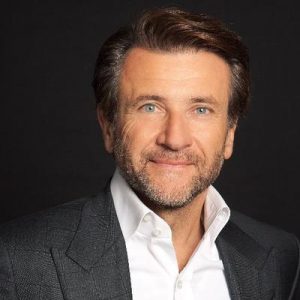 Robert Herjavec, a cybersecurity entrepreneur and investor, recognizes the fear and uncertainty many businesses currently face. He counsels making decisions based on what a leader knows is best for the company long term, despite any pressure to choose otherwise. 
In an interview with CNBC, Herjavec said, "The key for every small business is you have to survive. I think it's easy to say, 'Don't let anybody go. And do the right thing,' but nobody really knows how long this is going to last. … If the business doesn't survive, there's nothing to come back to." 
Cover image credit: https://www.inc.com/geeta-nadkarni/self-made-billionaire-sara-blakelys-advice-to-entrepreneurs-who-want-to-pitch-to-shark-tank.html
---
The Atlanta Small Business Network, from startup to success, we are your go-to resource for small business news, information, resources.
Follow us on Facebook here and stay up to date or catch-up on all our podcasts on demand.
While you're here, don't forget to subscribe to our email newsletter for all the latest business news know-how from Atlanta Small Business Network.