Are you an aspiring entrepreneur looking for the confidence to get your business started, well look no further. On today's show, we welcome serial entrepreneur, author, and business consultant, Darrah Brustein, who is living proof that your entrepreneurial journey doesn't have to be linear. Darrah is the co-founder of Equitable Payments, founder of Network Under 40, and founder of Finance Whiz Kids, a series of children's books that teach the basics of financial literacy. She is also a regular contributor to Forbes and Entrepreneur, and her work has been featured in Time Magazine, CNN, and the Huffington Post.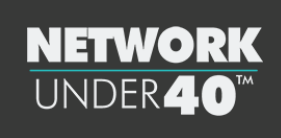 Darrah founded her first company, Equitable Payments after being laid off three times out of college due to the 2009 recession. She made the decision to take the future into her own hands, and not rely on any employer. Along with Darrah, her twin brother and business partner created a coast-to-coast credit card processing company.
By her own admission, Darrah started her next company, Network Under 40, by accident. An old college friend from Emory came back to town and couldn't find a place to meet people her own age without getting hit on or sold to constantly. So, Darrah saw this gap in the market and created Network Under 40, where young professional connect as friends first and business collaborators second. Currently, Network Under 40 has 30,000 participants in several cities across the country.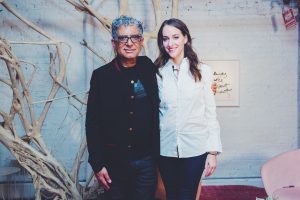 If that wasn't enough, Darrah decided to write a series of children's books devoted to teaching financial literacy at a young age. Children begin learning about money as early as age 3, but they're typically learning about bad habits and behaviors. Darrah is working hard to change that.
Watch Darrah's full interview above to get her advice on staying focused, the dos and don'ts of networking, and her latest venture, "Life by design, not by default" virtual summits.
---
The Atlanta Small Business Network, from start-up to success, we are your go-to resource for small business news, information, resources.

Follow us on Facebook here and stay up to date or catch-up on all our podcasts on demand.
While you're here, don't forget to subscribe to our email newsletter for all the latest business news know-how from Atlanta Small Business Network.
This has been a JBF Business Media production.