Progress is what we all want in our lives to stay consistently happy. With everything you're doing in life and in your business, you can feel overwhelmed, as if you're not moving at all. Starting something new is hard, but remember that when there's motion, there's action. Motion drives action and it creates momentum. As you take action, it drives more motion. New ideas come up. Motivation arises and things that once seemed impossible become realistic.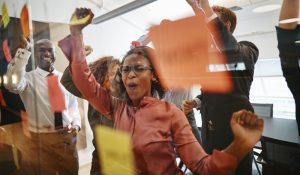 That's the power of momentum. It's feeling like everything is falling into place. You feel unstoppable and everything begins to work out your way.
Related: How Online Entrepreneurs Can Develop Productive Habits
Here are Four Tips on Building Momentum for Business Success and Happiness:
1. Believe
Believing is the difference between a world changer and a naysayer. People who believe they can change the world and those who remain stagnant. Let no one steal your belief because it is the fuel behind every success.
2. Get a quick win
Success is contagious. When we succeed at something, we believe we'll keep succeeding. In your journey to do extraordinary things, don't go for the mountain; start by conquering an anthill. This quick win will set the tone and lay a foundation for future achievements.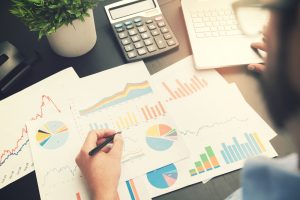 3. Build on results
There is a huge difference between actions and results. Many people focus on accomplishing things that don't help them move closer to their goals. Spend your time and energy on actions that produce results; those that move you closer to your goals. Every result enables us to see a little further and believe more.
Related: The 5 Step Growth Strategy This Entrepreneur Developed After Selling Her Company to Bill Gates
4. Maintain a level head
The journey to achieving your goals is full of challenges, but always keep things in perspective. Don't get too excited when things are good and don't get too low when things are bad. If you keep moving, you'll eventually achieve your goals.
Momentum provides an easier and more efficient form of growth. However, you need the ambition to break from using more resources to fuel it. Often the things that seem to push you forward can be the same things that are pulling you back. Momentum doesn't happen by chance, nor is it willed into existence. To achieve momentum, you need to understand its source, and then relentlessly fuel it.
---
The Atlanta Small Business Network, from start-up to success, we are your go-to resource for small business news, information, resources.
Follow us on Facebook here and stay up to date or catch-up on all our podcasts on demand.
While you're here, don't forget to subscribe to our email newsletter for all the latest business news know-how from Atlanta Small Business Network.
This has been a JBF Business Media production.