According to the Nutrition Business Journal's recent Hemp and CBD study, the CBD market grew by 57 percent and generated over $283 million dollars in sales for 2018. This industry is growing rapidly and it's showing no signs of slowing down, which means there are tons of entrepreneurial opportunities to explore. Our next guest knows this better than anyone. Here to tell us how she carved out her own piece of the CBD market is Alison Greene, healthcare consultant and owner of Cannabiz Plan Consulting Products and Services.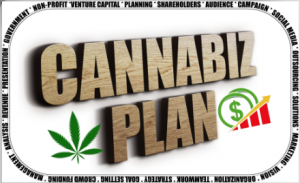 Born in Kingston, Jamaica, Alison immigrated to the United States in the 1970s and began her career in healthcare as a medical assistant. Through her years of training, she decided to start her own healthcare IT company that provided software solutions to various entities in the medical field. From her professional and personal experiences, Alison noticed some disconnects between patient advocacy and insurance premiums.
In fact, her mother was diagnosed with Hodgkin's Lymphoma and was taking upwards of eight different medications daily before her passing. Alison's son also battles with Schizophrenia and Bi-Polar Disorder. Even Alison herself was dealing with two pulmonary embolisms caused by a lingering respiratory infection. In all three cases, traditional medications were either not improving quality of life or simply unaffordable. This led Alison to explore more holistic remedies including dietary changes and natural supplements like CBD. This was ultimately the inspiration behind Cannabiz Plan.
CBD, or Cannabidiol, is derived in various forms from the Cannabis plant. However, unlike THC, the psychoactive drug found in Marijuana, CBD does not get the user high. According to Alison, CBD has been shown to offer users many positive results including pain relief, lower anxiety, and better sleep habits among other things.
In addition to offering a wide variety of CBD and hemp products, Cannabiz also offers consulting services to help businesses track and maintain medical inventory as well as provide databases for healthcare professionals to accurately test the efficacy of products during patient use. To find out more about Alison, Cannabiz Plan, and CBD, be sure to watch our entire interview above.
The views and opinions expressed in this publication are those of the guest speaker and do not necessarily reflect the views or position of the Atlanta Small Business Network.
---
The Atlanta Small Business Network, from start-up to success, we are your go-to resource for small business news, information, resources.

Follow us on Facebook here and stay up to date or catch-up on all our podcasts on demand.
While you're here, don't forget to subscribe to our email newsletter for all the latest business news know-how from Atlanta Small Business Network.
This has been a JBF Business Media production.