All over the country, Americans are going to great lengths to eat a healthier diet, often opting for raw, organic, and unprocessed ingredients. From cold-pressed juices, cleanses, and all-natural snacks, Atlanta-born Arden's Garden has been the city's premier fresh juice manufacturer for almost 25 years. And it's their genuine beliefs in health and wellness that inspired this unique business to become the thriving company that it is today. We were fortunate enough to recently be on-location at the Arden's Garden Corporate Headquarters and had the opportunity to speak with Co-founder, President, and CEO, Leslie Zinn.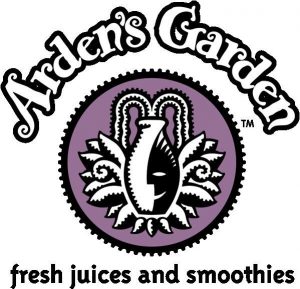 Leslie tells the story of how her mother, Arden, has always been very health-centric, and after seeing her first cold juice press in 1963, she did everything she could to save up her money in order to get her very own. It wasn't until years later that she finally gave in and purchased one for herself. She immediately called all of her friends, sharing the news that if they wanted any sort of juice, Arden would make it for them, and thus Arden's Garden began right in their very kitchen.
After Arden partnered with a local food store in her neighborhood, she began to sell her juices. She also brought her children, Leslie, and her brother along, in order to help out. They began to bottle their juices in mason jars and write the names of the juices on the top of the lid, but Leslie says that even after nine months of this, no one was getting paid. As a final effort, Leslie and her brother suggested that her mother move to sell her products in Buckhead, so Arden picked up her things and went into hair salons all around Buckhead to sell her juices.
Within three weeks Arden was selling three times the amount they were selling in the health foods store. Quickly outgrowing the health foods store, they were finally able to move into their first location in Virginia Highlands. Leslie said it took a lot of work and preparation but Arden's Garden moved in with the plan to create their juice in this retail location, and then deliver the products to hair salons. Now, with 13 Atlanta-based stores and selling across 5 different states, Arden's Garden continues to grow and serve their fresh products to their customers.
To hear Arden and Leslie's full story watch the interview above or check out their website at www.ardensgarden.com.
---
The Atlanta Small Business Network, from startup to success, we are your go-to resource for small business news, information, resources.

Follow us on Facebook here and stay up to date or catch-up on all our podcasts on demand.
While you're here, don't forget to subscribe to our email newsletter for all the latest business news know-how from Atlanta Small Business Network.
This has been a JBF Business Media production.