According to Small Business Labs, the number of people using co-working spaces globally will reach 3.8 million by 2020. And with flexible scheduling, networking potential, and opportunities to collaborate with other entrepreneurs, it's easy to see why. Our guest today is Ryan Wilson, Co-founder, and CEO of The Gathering Spot, an Atlanta based private membership club designed to connect a network of creators, entrepreneurs, and forward thinkers who want to enhance and elevate their professional and social lives.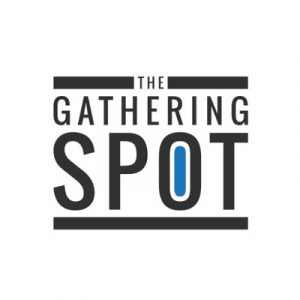 Ryan begins by telling us that he had no intention of becoming an entrepreneur. Although his parents were entrepreneurs, Ryan wanted to go to school to be an attorney. After receiving a bachelor's degree from Georgetown, Ryan began law school, where he says the business got its start. During his last two years of law school, Ryan and his former roommate turned business partner, TK Petersen, began extensive planning for the business.
After scouting out various country clubs, Ryan realized that they haven't changed much over time. He decided to update and modernize that concept by drawing experience from his college days. In an undergrad setting, there are people from all of the world studying a myriad of different things, but once you graduate, that setting can't really be found anywhere else. Much of what The Gathering Spot is doing is connecting people who might not otherwise run in the same circles.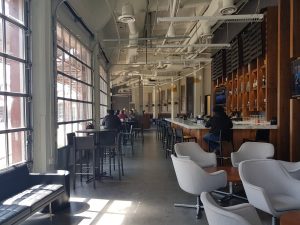 While there is space at The Gathering Spot where you can work, Ryan considers the space to be much more of a private club. What drives people to become members is the opportunity to meet and network with other members of the community. Members of The Gathering Spot will be able to meet people in the corporate community, startups, and the entertainment industry.
The Gathering Spot is also home to a full bar, restaurant, and event space. These are all premium spaces for people to continue networking. While a lot of people know The Gathering Spot for their co-working capability, Ryan says they really strive to live in the Atlanta private club industry.
If you are interested in becoming a member of The Gathering Spot, begin their online process here! And don't forget to check out their two new locations coming soon to Washington, D.C. and Los Angeles, CA.
---
The Atlanta Small Business Network, from start-up to success, we are your go-to resource for small business news, information, resources.

Follow us on Facebook here and stay up to date or catch-up on all our podcasts on demand.
While you're here, don't forget to subscribe to our email newsletter for all the latest business news know-how from Atlanta Small Business Network.
This has been a JBF Business Media production.