The holiday season is right around the corner. Dinners with family or end-of-year vacations are just a few weeks away. This upcoming season can be a fun time, but it seems to sneak up on most of us. In fact, how many times have you looked forward to the holidays, but felt you weren't ready for it?
Well, we have some ways you can flow into the Thanksgiving and Christmas seasons without feeling like you can't unplug and leave the office behind. The last thing you want is to feel anxious about returning or feeling as if you cannot fully unwind without checking an email.
So, take a look at the ways you can prepare to unplug from your business during the holidays:
1. Encourage Everyone to Notify You of Their Time Off Before the Holidays Hit
This situation is less of an issue if you have employees, but if you do (or even if you work with freelancers), it is vital that you know when everyone will be unavailable. Thanksgiving Day, Christmas—and the days leading up to these events—are likely going to be days that everyone is absent. However, you need to know all the specific days your team will be away. This information will help you to work with them to create some overlap to ensure any particular year-end projects are completed or determine if some assignments need to be held off on until next year.
2. Take Stock of Everything That Still Needs to Be Done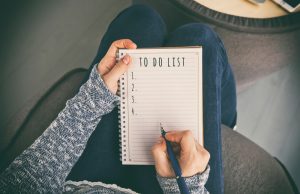 It helps to have an aggregate view of what all needs to happen during the last part of the year. Is there a project with a deadline at the beginning of December, or are there specific tasks you conduct every day? Well, have a meeting with your team and layout everything (from repetitive tasks to one-off projects) that still needs to be done. Then work to delegate tasks so that everyone is on the same page. It helps to have an aggregate view of deadlines so you can prepare a schedule that allows people to finish what they can before the holidays.
3. Consider Shutting Down the Office (or Suspending Certain Business Processes)
We get it; you still may have customers that need your services or assistance during the holidays. However, it helps to look back at your previous business dealings to see if you need to be fully operational during parts of the holiday season. So, it pays to keep useful business metrics during this time of year. Track how many calls and emails you receive related to any day-to-day work you do. If the number is low, you may want to close down shop for your teams that do not directly interact with customers and even reduce hours for any customer service support teams. While this can help everyone unplug, it can also keep you from wasting money and time.
4. Set Up a Dependable Person to be Contacted If You are Unavailable
Again, the ultimate goal should be to allow everyone to unplug. However, we know emergencies happen, and someone may have to step in to handle a customer complaint or cybersecurity issue. So, while you may be the primary contact, ensure you have another person delegated as someone who can be contacted if you cannot be reached. Also, delegate a specific means of communication with this person so that you know this situation is an emergency and requires your attention. For example, have them call you on a particular number, or even send a text. Stay away from email if possible, since you don't want to start the trend of checking email while you are away. 
5. Leave the Work Phone and Laptop at Home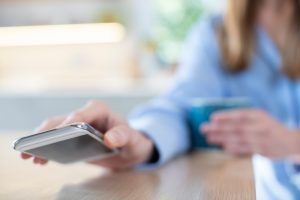 Outside of an emergency, you should be free to enjoy your holidays—as everyone else should be. So, again, have a means that your "second-in-command" can get in touch with you if necessary. However, also be sure to leave the work phone and laptop at home (or in a safe at your vacation spot to only be used if absolutely necessary). You can even help diminish certain persistent inquiries from customers and other contacts by including an away message that notifies everyone of when you will return, and whom they can contact if there is an emergency. Having the time to recharge will give you the energy you need to come back refreshed, so take this seriously.
Final Thoughts
The end of the year can bring with it much stress. Who's going to answer all these emails? How will this project get done? Will we finish everything on time? Take back control of the end-of-year chaos with planning. Take stock of what is a priority, and shift efforts to get those things done before Thanksgiving. From there, decide on what needs to happen before Christmas, and leave non-urgent projects until January. You and your team deserve some relaxation. The steps above can help to get you there.
---
The Atlanta Small Business Network, from start-up to success, we are your go-to resource for small business news, expert advice, information, and event coverage.
While you're here, don't forget to subscribe to our email newsletter for all the latest business news know-how from Atlanta Small Business Network.