These are unprecedented times for us all. The coronavirus is spreading at a faster rate than expected. Here is a response toolkit to help you deal with the Coronavirus: https://www.uschamber.com/coronavirus-response-toolkit
According to the JPMorgan Chase Institute, 47% of small businesses have less than two weeks of cash liquidity on hand, with restaurants and retail operating at the slimmest margins. I know that represents many of you who are small business owners.
KEY POINTS (From CNBC)
President Donald Trump and Sen. Marco Rubio have asked for $50 billion in loans from the Small Business Administration.
The SBA's annual average disaster-relief authorizations from Congress do not reach near $1 billion.
Most disaster loans the SBA has made in its history were to individuals for homes damaged by natural disasters.
The SBA's standard 7(a) loan program granted $30 billion in the most recent fiscal year.
It will now be asked to loan almost twice that amount in half that time, if not in a matter of weeks.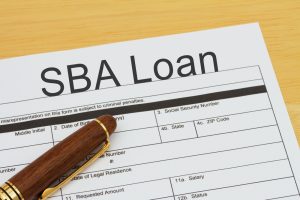 The SBA has never faced a challenge of this magnitude in working with lenders to grant loans so please be patient as they work to serve you.
SBA to Provide Disaster Assistance Loans for Small Businesses Impacted by Coronavirus (COVID-19).
Related: The Trump Administration Provides Economic Relief for Small Business Owners Through Low-Interest Loans
Process for Accessing SBA's Coronavirus (COVID-19) Disaster Relief Lending
The U.S. Small Business Administration is offering designated states and territories low-interest federal disaster loans for working capital to small businesses suffering substantial economic injury as a result of the Coronavirus (COVID-19). Upon a request received from a state's or territory's Governor, SBA will issue under its own authority, as provided by the Coronavirus Preparedness and Response Supplemental Appropriations Act that was recently signed by the President, an Economic Injury Disaster Loan declaration.
Any such Economic Injury Disaster Loan assistance declaration issued by the SBA makes loans available to small businesses and private, non-profit organizations in designated areas of a state or territory to help alleviate economic injury caused by the Coronavirus (COVID-19).
SBA's Office of Disaster Assistance will coordinate with the state's or territory's Governor to submit the request for Economic Injury Disaster Loan assistance.
Once a declaration is made for designated areas within a state, the information on the application process for Economic Injury Disaster Loan assistance will be made available to all affected communities.
These loans may be used to pay fixed debts, payroll, accounts payable and other bills that can't be paid because of the disaster's impact. The interest rate is 3.75% for small businesses without credit available elsewhere; businesses with credit available elsewhere are not eligible. The interest rate for non-profits is 2.75%.
SBA offers loans with long-term repayments in order to keep payments affordable, up to a maximum of 30 years. Terms are determined on a case-by-case basis, based upon each borrower's ability to repay.
SBA's Economic Injury Disaster Loans are just one piece of the expanded focus of the federal government's coordinated response, and the SBA is strongly committed to providing the most effective and customer-focused response possible.
For additional information, please contact the SBA disaster assistance customer service center. Call 1-800-659-2955 (TTY: 1-800-877-8339) or e-mail disastercustomerservice@sba.gov
Check out these five resources to help small businesses survive the coronavirus: https://www.uschamber.com/co/start/strategy/small-business-resources-for-surviving-coronavirus
You can always reach out to lenders like Access To Capital For Entrepreneurs (ACE): www.aceloans.org
Related: IRS Defers 2020 Tax Payments by 90 Days Due to Coronavirus
Our Mindset
Sometimes we have to change the lens we view things through in order to stay focused and remain calm. We as business owners may be facing tough times, but that doesn't mean that we won't pull through. Remember we have to be prepared for the success we want as small business owners.
Take a look at the services and products you offer. Which one brings in the most profit year-over-year? Now focus on how to provide that service virtually if you haven't already. Offer discounts and gift cards to encourage customers to take advantage of your offerings.
Communication is key. Let your team and clients know how you will be handling operations during the coronavirus outbreak. Let them know how you are prepared to serve them and keep them and you safe.
Stay encourage Friends. I've talked to a lot of you and I know this is tough, but stay positive and press through. Tomorrow we will host a community prayer call at 9pm.
If you would like to join the prayer call here is the dial in info:
Dial-in number:(605) 313-5140
Participant Code:703716
We have an awesome community of small business owners. If you have any information that you would like to share please email me directly at felicia@feliciaphillips.com.
---
The Atlanta Small Business Network, from start-up to success, we are your go-to resource for small business news, expert advice, information, and event coverage.
Follow us on Facebook here and stay up to date or catch-up on all our podcasts on demand.
While you're here, don't forget to subscribe to our email newsletter for all the latest business news know-how from Atlanta Small Business Network.
This has been a JBF Business Media production.