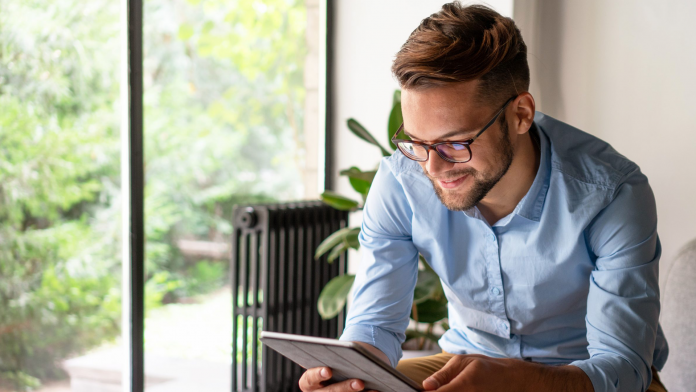 There's nothing like the comfort of curling up with a good book. But, what if enjoying good books was not only a hobby but could help you excel in your career? Reading can be a great way to participate in passive training for your automotive career. 
Below are five exceptional sales and marketing books that can help you improve your sales skills and stay current on marketing industry trends. Take a look at these titles from some accomplished authors that we don't think you'll want to put down: 
In America, the prevailing wisdom is that the customer is always right. But, what happens when you need to do something that many customers may disagree with, like a price increase? Jeb Blount, a world-renowned trainer and international bestselling author of fourteen books, walks sales and marketing professionals through implementing effective price initiative strategies. 
Blount helps sales professionals move through various price increase scenarios, get past price increase anxieties, and reduce customer resistance to price objections. This book is a must-read in this current climate of price volatility — particularly in the automotive industry. 
Is gaming on your marketing radar? If not, it should be! Companies are starting to realize the impact games can have on marketing and branding efforts. Vice president of global business research and marketing at Activision Blizzard, Jonathan Stringfield, breaks down how marketers can use gaming to further their brand reach. Stringfield discusses the psychology of gamers, obstacles to understanding the gaming industry, and gaming and marketing integrations. The section that may be the most applicable to dealer marketers is how in-game ads ca be used in marketing campaigns. 
In recent years, we've seen more discussion about how there i more of an expectation for brands to create an experience for customers. In fact, many customers are willing to pay more for great customer experiences. Steven G. Soechtig, CEO of the advertising company, Ogilvy, guides marketers through prioritizing experience-driven marketing strategies. 
He connects the ideas of establishing a brand and creating a worthwhile experience that keeps customers loyal and moving through the sales funnel. If you're trying to find ways to transform a visit to your physical and digital dealership properties into an engaging experience, "Make Your Brand Better" is a book to check out. 
Are you a team leader, or just someone who wants to see your dealership's revenue numbers increase at your dealership? Anthony Iannarino, an experienced B2B sales professional and coach, delves into how you can spur revenue growth. 
One of the hardest obstacles changemakers have to manage is those who aren't open to change and innovation. "In Leading Growth," Iannarino lays out tips for those needing to get team members and decision-makers on board with new revenue improvement strategies and approaches. If you're looking to create stellar sales growth opportunities, this is a book to add to your collection. 
Regardless of the industry, content is king. Whether it's a blog post, newsletter, or video, content allows you to connect with car buyers and familiarize them with your brand. But, there's a right and a wrong way to do it. Ann Handley, a "Wall Street Journal" best-selling author, lays out a framework to help marketers get the most mileage out of their content. 
From assisting marketers in attracting and retaining customers through online communication to offering content marketing best practices, "Everybody Writes" can help your dealership marketing teams fine-tune your content marketing approach. 
Again, a good book can offer practical learning and training opportunities for you and your dealership teams. Start the fall season with these helpful titles that offer some excellent tips for excelling at marketing.
---
The Atlanta Small Business Network, from start-up to success, we are your go-to resource for small business news, expert advice, information, and event coverage.
While you're here, don't forget to subscribe to our email newsletter for all the latest business news know-how from Atlanta Small Business Network.